The Best Apps to Save Money on Everything in 2020
Best App to Save Money on Tickets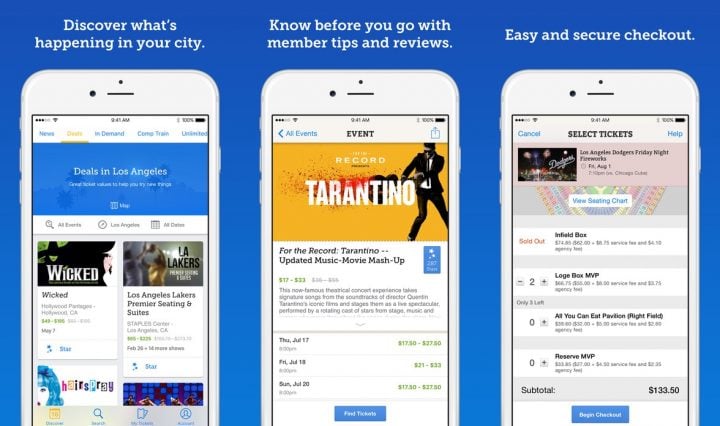 The free Goldstar app will help you save money on tickets to live events. The company offers access to shows and concerts at up to 50% off.
You'll need to sign up for the service as a free member so that you can see the deals. This service focuses on live events in major cities where theater and comedy shows are prevalent.
You can also find deals on amusement parks, experiences, and concerts as well as some pre-season baseball games. This app may not see as much use right now, but it will eventually be helpful again.
Download the Goldstar app to save on tickets with your iPhone or Android.

As an Amazon Associate I earn from qualifying purchases.