5 Best Dell XPS 13 Alternatives in 2018
Surface Laptop - $999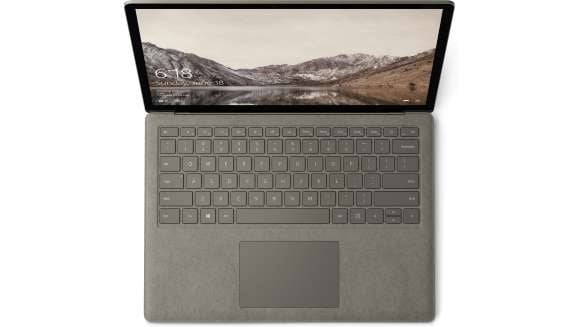 The Surface Laptop is Microsoft's second try at making a solid laptop after the Surface Book. Luckily, it's much better than that device.

The Surface Laptop doesn't attempt to replace a tablet, but it does use the 13.5-inch 2256 x 1504 touch display that the Surface Book does. This display works with the Surface Pen, but Microsoft doesn't include one.


Read: Surface Laptop Release Date & Features


Microsoft offers a lot of Surface Laptop configurations. Inside, Intel's 7th Generation Core i5 and Core i7 processors are at work. You can order it with as little as 4GB of RAM and as much as 16GB of RAM. The most storage you can get is 1TB, but the cheapest model has just 128GB of space for programs, apps, games, music, and movies. A full-size USB 3.0 port, headset jack, mini DisplayPort and docking port let you connect your other devices and a smartphone to it. Also, you can log into the device with its Windows Hello camera without tapping a single key.

The outside of the notebook can reflect your taste. Surface Laptops come in silver, blue, burgundy and gold. And each device has an Alcantara keyboard deck that matches the color of its aluminum shell. The device weighs as little as 2.76 pounds and is 0.57-inches thick.

Battery life with the Surface Laptop is stellar, provided you're willing to only use Windows Store apps. One charge gets you 14 hours of video. However, that's before you replace the Windows 10 S operating system that comes installed on it with Windows 10 Pro.


Read: How to Upgrade Surface Laptop to Windows 10 Pro


Only Windows 10 Pro lets you install apps and games from outside the Windows 10. Microsoft is letting buyers of the Surface Laptop do this software upgrade for free until 2018.


This article may contain affiliate links. Click here for more details.