5 Best Dell XPS 13 Alternatives in 2018
Lenovo ThinkPad X1 Yoga – $1,682.10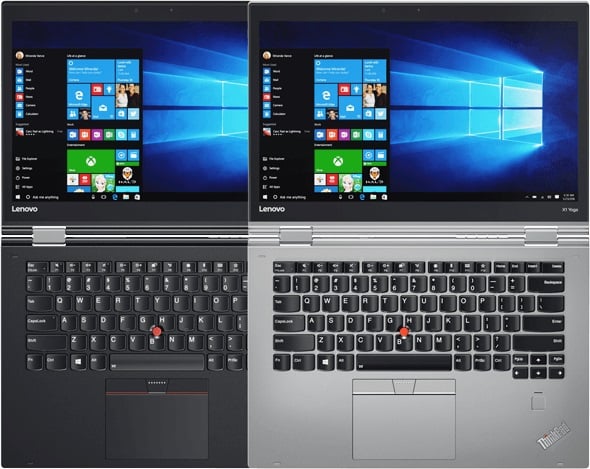 Lenovo's ThinkPad X1 Yoga is the best business Ultrabook that you can buy. No other device has its mix of sleek business look, slim chassis and must-have features.

The ThinkPad X1 Yoga has a carbon fiber shell. Because of that, it's far more scratch resistant than other notebooks. It also meets military durability requirements for shock and moisture. Other Dell XPS 13 alternatives are attractive, but this one is good-looking and can still take a beating. If you don't like the black, you can brighten things up with a silver model.


Read: 2017 ThinkPad X1 Yoga Review


You get a 14-inch 1080p display with the Lenovo ThinkPad X1 Yoga. That's an extra inch for you to work with. If you need more color contrasts, there's the 14-inch 2560 x 1440 display option available online. Anti-glare coating on this display keeps objects behind you from distracting you as you work.

You decide if you want up to an Intel Core i7 processor, 16GB of RAM and 128GB of storage, however, every Lenovo ThinkPad X1 Yoga comes with a fingerprint reader for Windows Hello and a front-facing web camera. A TrackPoint button for precision mouse movement and a spacious trackpad.

There are plenty of ports built into this Windows 2-in-1. It has 2 Thunderbolt 3 ports, 3 USB 3.0 ports, an Ethernet Port and a MicroSD card slot. You can use that MicroSD card slot to move pictures and video from your smartphone or act as back up storage for your files. Also, built-in mobile internet connectivity keeps you from ever having to hunt down a free wireless hotspot again.

To use the ThinkPad X1 Yoga as a tablet, simply fold its display back. You can navigate with touch or the pen that recharges within its chassis. This pen works with Windows 10's Ink Workspace drawing apps and Microsoft Office. When in tablet mode, every backlit key on the keyboard disappears into the laptop's body. This gives you a less awkward tablet experience than most Windows 2-in-1s.

Even with all this tech, the Lenovo ThinkPad X1 Yoga can last up to 15 hours on a single charge.


Read: Windows 10 Anniversary Update Review


You can buy the Lenovo ThinkPad X1 Yoga for as little as $1,682.10 directly from Lenovo.