Best MicroSD Cards for the Galaxy S7 & S7 Edge
In this guide we'll share a list of the best microSD cards for the Galaxy S7 and Galaxy S7 Edge. Now that the phones are a few years old you're probably running out of space.
While 32GB is enough for some, over time all of your apps, games, music, and photos will use up all the storage. If so, get one of these Galaxy S7 microSD cards. You can also try freeing up space with this guide, but we recommend expanding the storage instead.
Read: 20 Best Samsung Galaxy S7 Cases
Running out of space on a smartphone is nothing new, which is why Samsung's new phones doubled it to 64GB. That isn't an option for Galaxy S7 owners though. As a result you'll want to grab one of the many SD cards we've recommended below.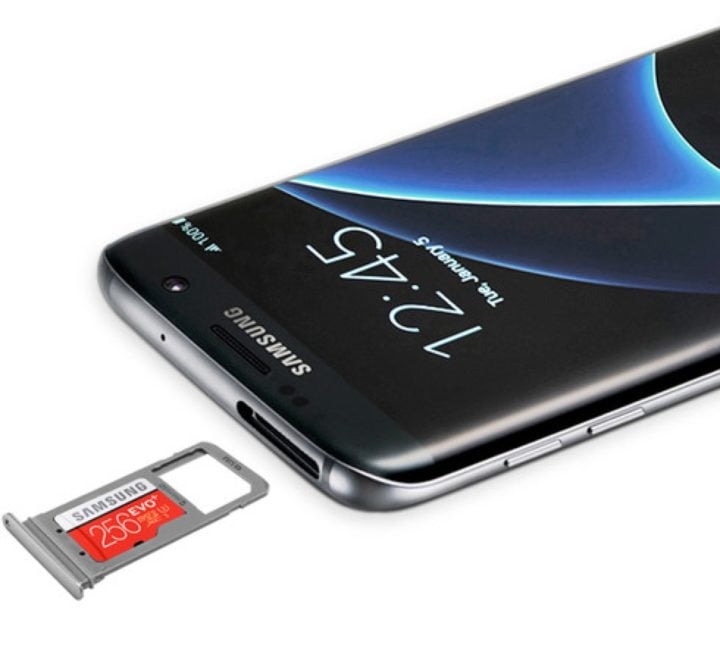 Using the SIM slot removal tool that comes in the box owners can remove the SIM tray, put a microSD card next to it and slide it back in. Instantly adding 64GB, 128GB or even 256GB of storage in seconds. Additionally, it can improve performance at the same time.
With tons of different SD sizes, speeds, brands and more there's a lot to consider. Getting a microSD card is one of the best accessory purchases for your device, but make sure you don't pay too much.
Read: 15 Common Galaxy S7 Problems & Quick Fixes
These days adding over 200GB of space to your phone is easy and cheap. In fact, SanDisk offers a 400GB card if you really need it. In recent years, the cost of microSD cards has declined while sizes have increased to huge limits. There are now 256GB microSD cards readily affordable, and even 64GB options are less than you'll spend going out to dinner.
It's worth noting that typical retail stores are extremely overpriced, and we recommend buying one elsewhere. Carrier stores like Verizon or T-Mobile and even Best Buy are all a no-go. However, Best Buy lowers the price with deals all the time and will price match Amazon if you want to buy one today.
Our recommendation for most average users would be a 64GB card, but power users may want to jump at something even bigger. With that in mind, below are some of the best microSD cards for the Galaxy S7. All of them fit the Galaxy S7 Edge too. These offer the best speed, performance and durability for the price.
SanDisk Ultra 200GB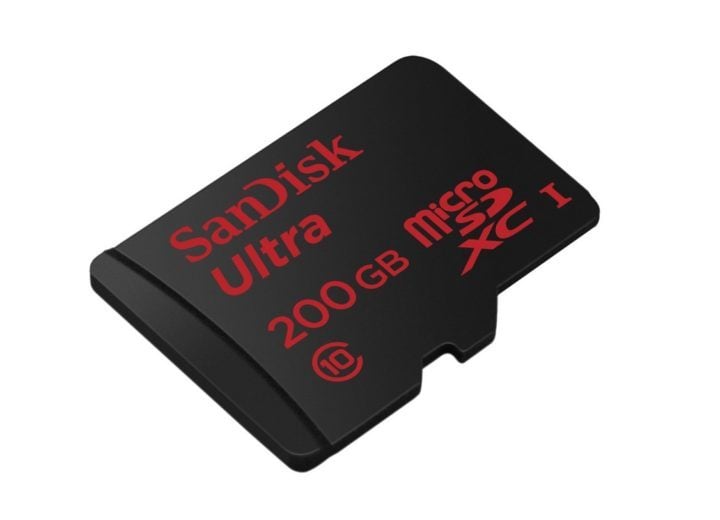 While not everyone will need 230+GB of space in their Galaxy, this is the best overall option for size/price/performance. If I were to recommend one, it would be the SanDisk Ultra 200GB card.
It's ideal for video recording or games thanks to 90 MB/s speeds. Or, just fill it with music, HD movies, games and other content.
SanDisk is one of the most popular and trusted brands in the industry, so get this knowing it's a great choice. This card was crazy expensive when it was first released, but can now be yours for as low as $70. And yes, that's nearly the same price as a small 64GB card at many retail stores. See how important it is to buy online?
You can find it at Fry's Electronics, Amazon, or have Best Buy price match. It's even on sale for only $69, the lowest we've seen yet.

As an Amazon Associate I earn from qualifying purchases.