These are the best iPhone 11 cases that you can buy to protect your new iPhone, while still showing off the new colors you choose and making full use of the cameras.
You have a seemingly endless supply of new iPhone 11 cases to choose from, but not all cases are created equal. After testing hundreds of iPhone cases over the years and going hands-on with early samples, we know that these are the iPhone 11 cases you should consider buying.
From $11.99 to premium options and everything in between, this is the best selection of iPhone 11 cases we've found, and we'll be constantly updating as we test out more cases.
After you pick up a case, check out the cool things the iPhone 11 can do and our list of the best iPhone 11 accessories.
Speck Presidio Stay Clear & Presidio Pro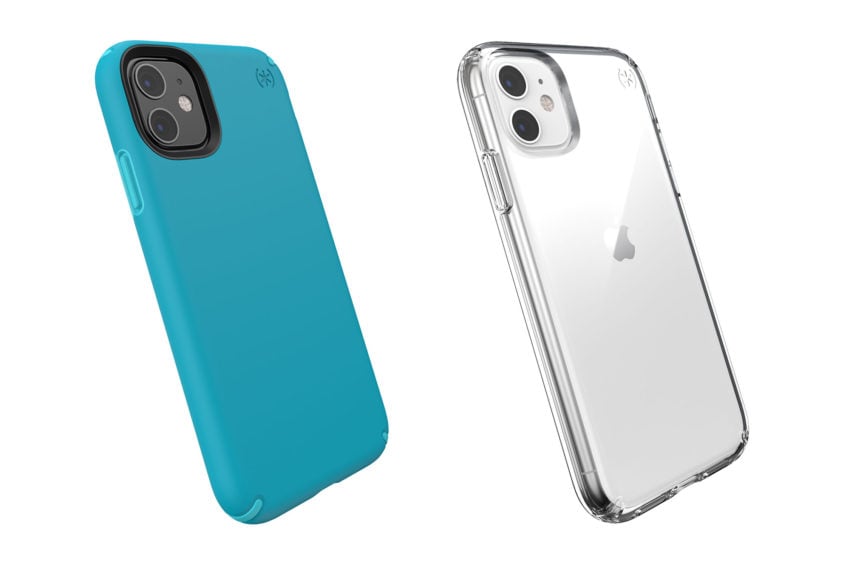 The Speck Presidio Stay Clear and Presidio Pro are excellent iPhone 11 cases that offer a ton of protection without a huge footprint.
The Stay Clear is a crystal clear case that will show off your iPhone 11 color while protecting your iPhone from drops up to 13 feet.
With the Presidio Pro, your iPhone is protected up to 13 feet and you get your choice of several colors. This also comes with Microban, an anti-microbial coating that helps keep germs off your iPhone
$39.95 at Speck — $24.95 and up at Amazon
Tech21 EvoCheck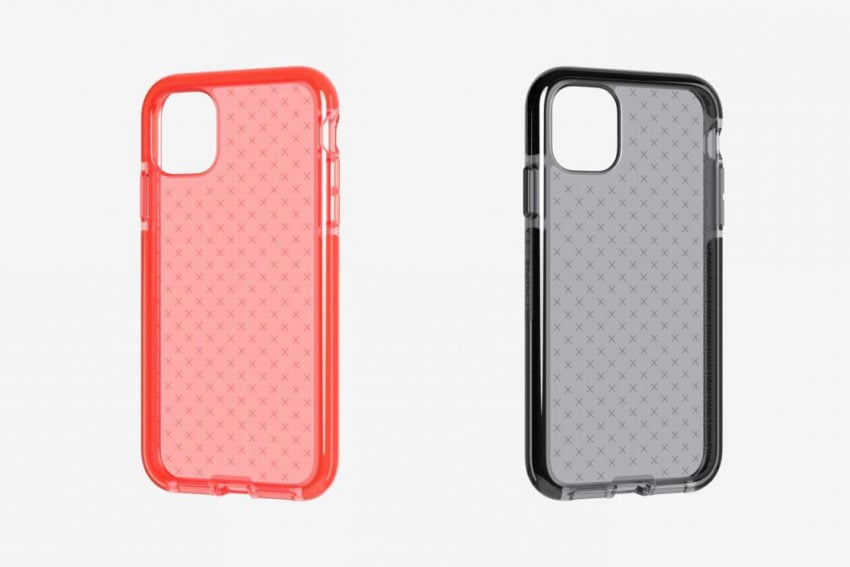 The Tech21 Evo Check iPhone 11 case is a protective lightweight case that offers 12-foot drop protection and an antimicrobial protection coating to keep your case clean.
I love the EvoCheck look and the additional colorful buttons let you customize the look of your phone even more.
Mous Limitless 3.0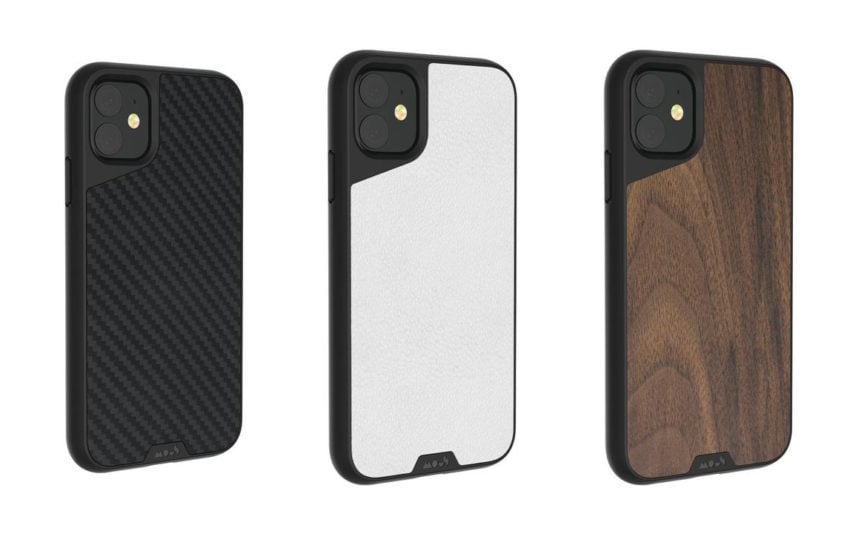 The Mouse Limitless 3.0 case is another slim, but highly protective case for your new iPhone 11.
You get great drop protection, cool-looking designs and materials and magnetic accessories like a wallet you can attach to the case.
Apple Clear & Silicone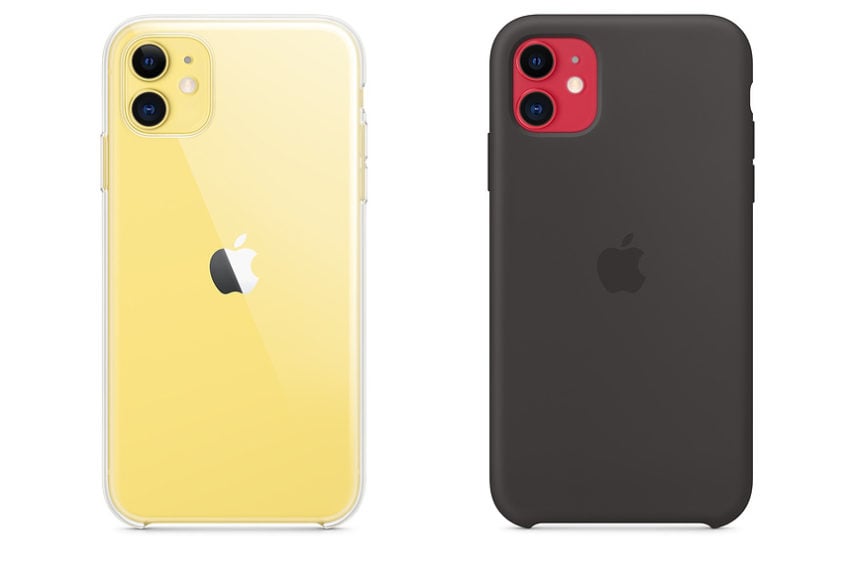 Apple sells two iPhone 11 cases, and they offer up a good deal of protection and your choice of three finishes and a variety of colors.
The clear iPhone 11 case from Apple lets you show off your new iPhone 11 color while protecting your iPhone better from drops. The silicone iPhone 11 case provides a better grip and colorful options.
$39 for Silicone Case — $39 for Clear Case — at Amazon
Moshi SnapTo Cases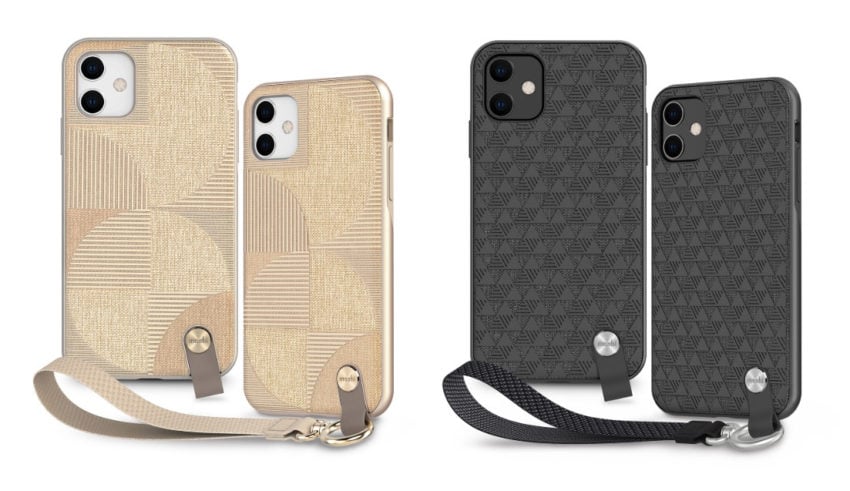 The Moshi SnapTo iPhone cases look amazing and include small pieces the back that you can use to quickly mount to the magnetic wireless car charger or a magnetic wall mount. This makes it easy to use apps in your car and to mount your iPhone to a headboard, a wall or anywhere else you'd love to have your iPhone mounted. The Altra iPhone 11 case looks great and adds a lot of grip to your phone. This model includes a small loop that you can use to attach a wrist loop to or you can add a loop to go over your shoulder. All these options work with wireless charging.
Smartish Kung-Fu Grip & Wallet Slayer Vol. 2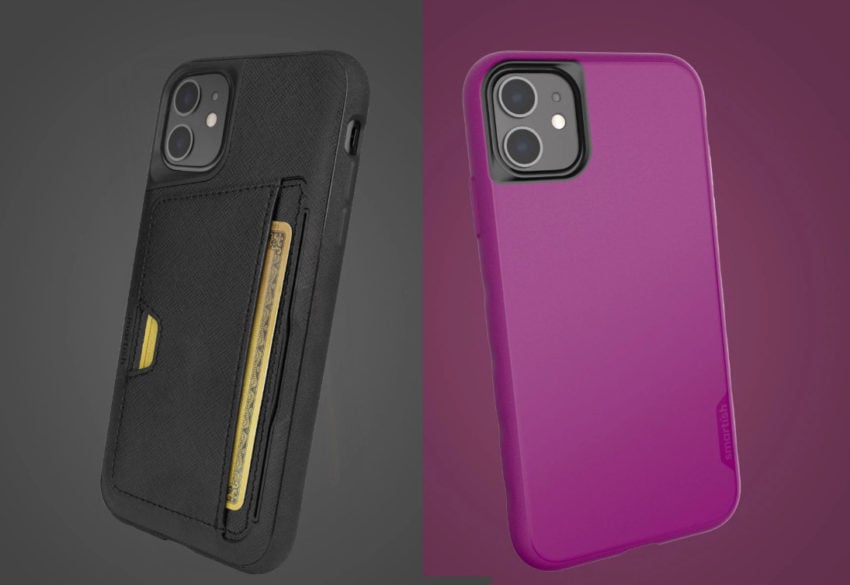 Smartish, formerly known as Silk, makes excellent affordable iPhone 11 cases that look and feel more expensive than they are. The Kung Fu Grip iPhone 11 case offers a soft-touch finish and easy to grip sides. The Wallet Slayer Vol. 2 uses the same grip but adds a textured back with room for three cards and a little cash. Both work with wireless charging.
$11.99 for Kung Fu Grip — $24.99 for Wallet Slayer Vol. 2 — at Amazon
Peel Super-Thin Cases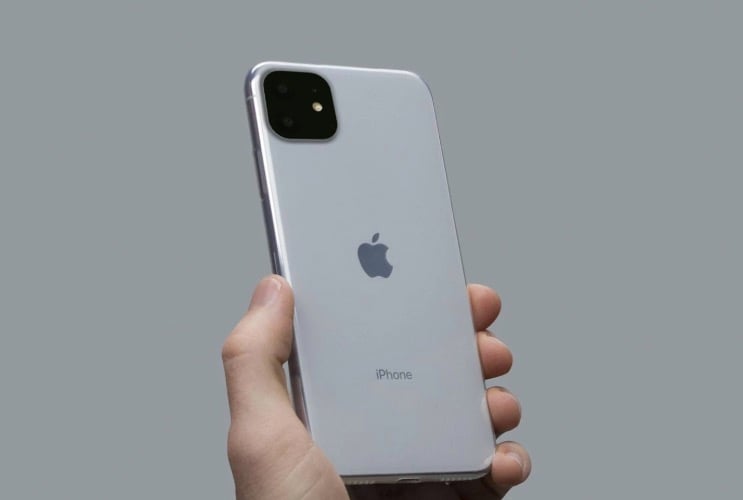 Peel is a super-thin iPhone 11 case that is available in an array of colors including clear, matte and jet gloss colors. This is a form-fitting case that protects the iPhone without adding much thickness or weight to your phone. With the matte options, the Apple logo is still visible. There is no branding on these cases, just a slim protective layer.
Casetify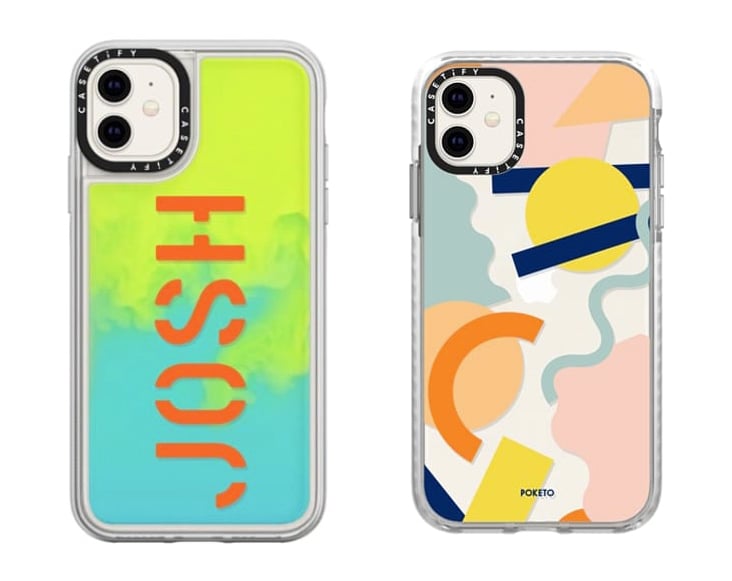 Casetify iPhone 11 cases let you choose from a huge array of designs, or even upload your own. These epic designs let you choose a look that matches your personality or style and with many options, the color of your iPhone still shows through clear parts of the case. In addition to looking good, these cases provide 6.6 feet of drop protection and you can add on a matching ring iPhone holder.
Totallee Slim iPhone Cases
Totallee makes a super slim matte iPhone 11 case and a clear iPhone 11 case, both of which look great and offer excellent scratch protection and better grip than carrying an iPhone without a case. While the case is very thin, there is a small camera bump out to keep your camera lenses off the table when you set your phone down.
$29 at Amazon — $29 at Totallee
Gear4 Battersea Case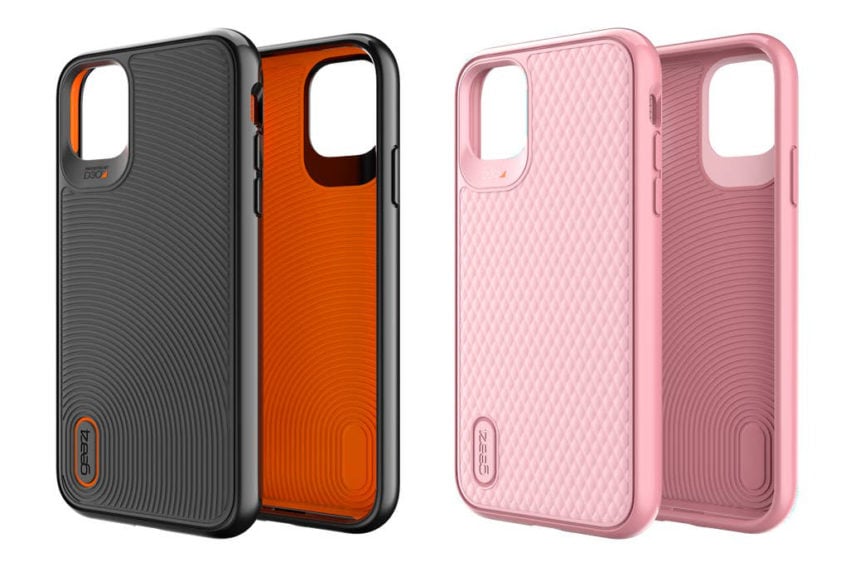 The Gear4 Battersea iPhone 11 case combines a super-grippy side with a diamond pattern matte back and 16 feet of drop protection. This case is incredibly easy to hold onto and will keep your iPhone safe from drops. This case is available in black with orange accents and pink with glossy pink accents.
Nimble Recycled Ocean Plastic iPhone Case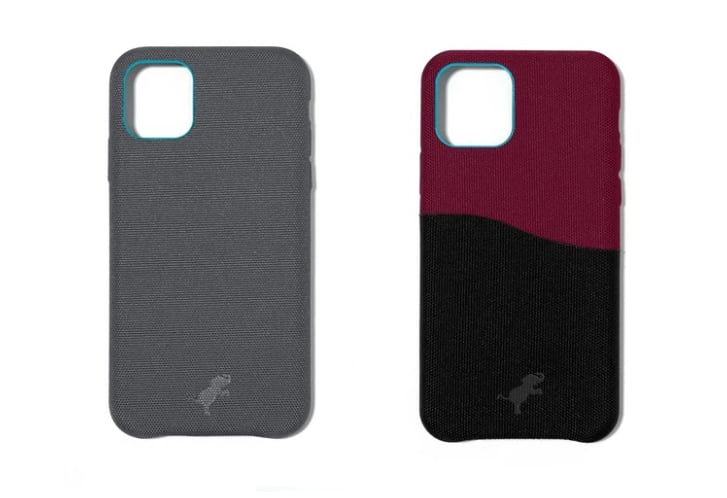 Nimble makes a collection of iPhone 11 cases out of 100% recycled plastic. These sharp looking cases are thin and still protective with a stain and water-resistant coating to keep them looking good even when you're out and about. There are a range of cool looking colors and finishes, and you can choose a flat back or an option with a cardholder. 5% of the purchase price is donated to protecting the world's ocean and marine life.
Beautiful Case-Mate iPhone 11 Cases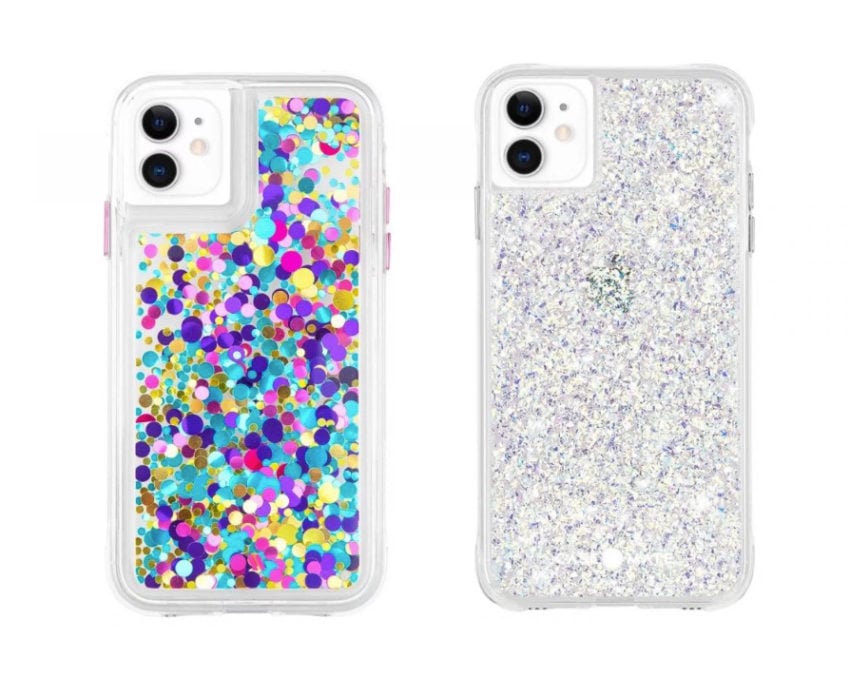 If you want a beautiful Phone 11 case that adds cool styling to your iPhone, the Case-Mate Twinkle and Waterfall cases are perfect for you. These cases offer 10 feet of drop protection and are still sure to draw attention with cool sparkly designs and light-catching dots. They work with wireless charging and come with a lifetime warranty.
RhinoShield SolidSuit
The RhinoShield SolidSuit is an awesome iPhone 11 case that offers 11 feet of drop protection, an awesome soft-touch finish and raised edges to help keep your screen safe from scratches. You can get this in basic colors as well as in an array of print designs and with cool prints on it. The case fits very nicely and is quite light.
$29.99 at RhinoShield
Pitaka Slim Case
The Pitaka Slim Case for the iPhone 11 is an Aramid Fiber case that is super slim and minimal with built-in metal plates so that you can use it with the Pitaka wireless charger in your car. This case is super thin, feels amazing and has cutouts for the buttons as well as the top and bottom edges of the phone. It's the ultimate minimalist iPhone 11 case. This case still works with normal wireless chargers as well.
$49.99 at Amazon
9 Exciting Things the iPhone 11 Can Do
Take Ultra Wide Photos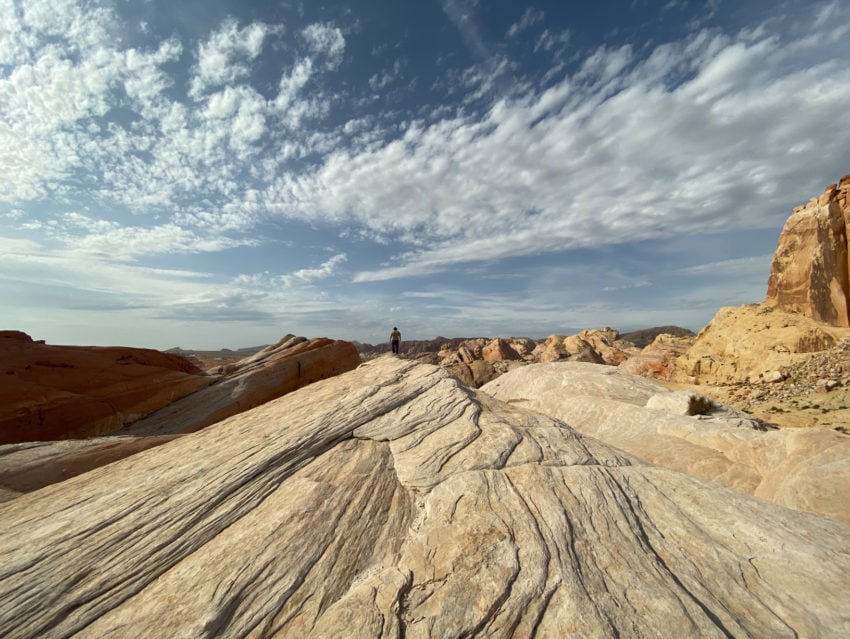 The iPhone 11 packs in a 120-degree ultra-wide-angle lens on the back of the phone. This new lens lets you capture up to four times the screen space as on a normal iPhone camera.
This means you can take breathtaking photos of the places you go and the concerts you attend. Even when you go wide and get up close, you can capture some amazing photos.
A new lens sounds like a small change, but it's a major change for the iPhone and its one that you can use every single time you take a picture. This is going to be a big deal for many buyers.