Best iPhone 11 Screen Protectors
It's a good idea to buy a screen protector for your iPhone 11 before it arrives so that you are ready to go with protection as soon as your iPhone arrives. If you go this route, you can save over buying one in-store on release day and still rock a protected iPhone as soon as you take it out of the box. These iPhone 11 screen protectors will keep your screen safe from scratches, help with drop protection and keep your iPhone looking good for years.
The iPhone 11 screen protectors and iPhone XR screen protectors are interchangeable, so if you see one on this list with an iPhone XR name, you don't need to worry, it will fit perfectly. There are a wide range of iPhone 11 screen protector types, and we recommend standard, framed and privacy depending on your needs. Most of these come with an easy install tray, and some options you can even get installed at Apple. It's a good idea to pair this up with an iPhone 11 case, our best iPhone 11 accessories or iPhone 11 warranty.
Best iPhone 11 Screen Protectors
Smartish Tuff Sheet iPhone 11 Screen Protector (2 Pack)
Zagg Glass Elite VisionGuard+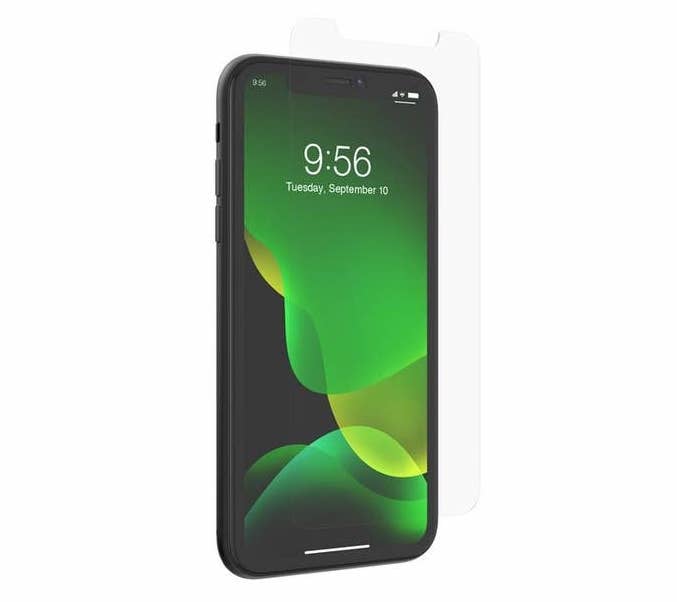 With a lifetime warranty and easy installation, this is one of the best iPhone 11 screen protectors you can buy. This top of the line option from InvisibleShield includes;
Anti-microbial tech to kill germs
Anti-fingerprint coating
Visionguard to cut down on blue light
Reinforced edges
Their strongest glass yet.
You can get this model direct, or choose Anti-Glare, Privacy or the Elite option.
Moshi ionGlass Privacy Glass iPhone 11 Screen Protector
Tech21 ImpactGlass iPhone 11 Screen Protector
Case-Mate Glass iPhone 11 Screen Protector
OtterBox Anti-Glare iPhone 11 Screen Protector
OtterBox is known for durable cases, but they also make excellent screen protectors that can keep your phone's screen looking like new. This model is an anti-glare iPhone 11 screen protector that boosts your visibility in the sun.
Protect against scratches and scrapes.
Easily see in bright sun without draining your battery.
Easy installation.
OtterBox also offers a Edge2Edge or Clear option, so make sure you choose Glare Guard when you check out.
Belkin InvisiGlass Ultra for iPhone 11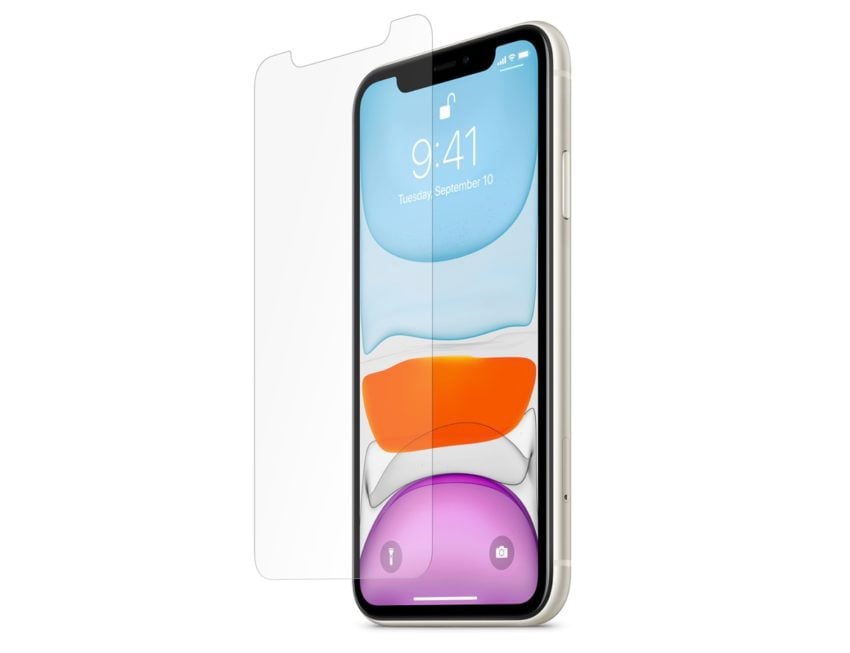 Belkin is the only screen protector that Apple sells online and in most stores. This is a great screen protector option that protects from scratches and drops.
Chemically strengthened glass to protect from drops and scratches.
Available with Belkin ScreenCare+ Application Service at an Apple Store
You can install this yourself at home easily, but if you buy this at an Apple Store, they can install it for you using a special machine that ensures perfect alignment.
Trianium iPhone 11 Screen Protector
Why Do I Need an iPhone 11 Screen Protector
While the iPhone 11 screen is resilient, it can scratch. I've alternated between using a screen protector on my iPhones and keeping the screen naked. With my iPhone XS Max, I wish I had put on a screen protector because a few minutes in the same pocket as a pocketknife left scratches in one corner. My wife always uses a screen protector and it's saved her phone from a cracked screen on multiple occasions.
Unless you have AppleCare+ or another iPhone 11 warranty or insurance option, a cracked screen can set you back $279 when you pay for a replacement or out of warranty repair.
With a screen protector, you can swap out for a new protector after a year and you'll have a perfect looking screen. You can also opt for a privacy screen protector if you use your phone for sensitive information and don't want someone looking over your shoulder to see what you are working on. If you're always outside, you may want an anti-glare iPhone 11 screen protector to cut down on sunlight making it hard to see your screen.
Look for an iPhone 11 screen protector with a warranty, or that comes with multiple options in one package so that you can replace a screen protector that does it's job and takes the scratch or breaks to keep your iPhone safe.
9 Exciting Things the iPhone 11 Can Do
Take Ultra Wide Photos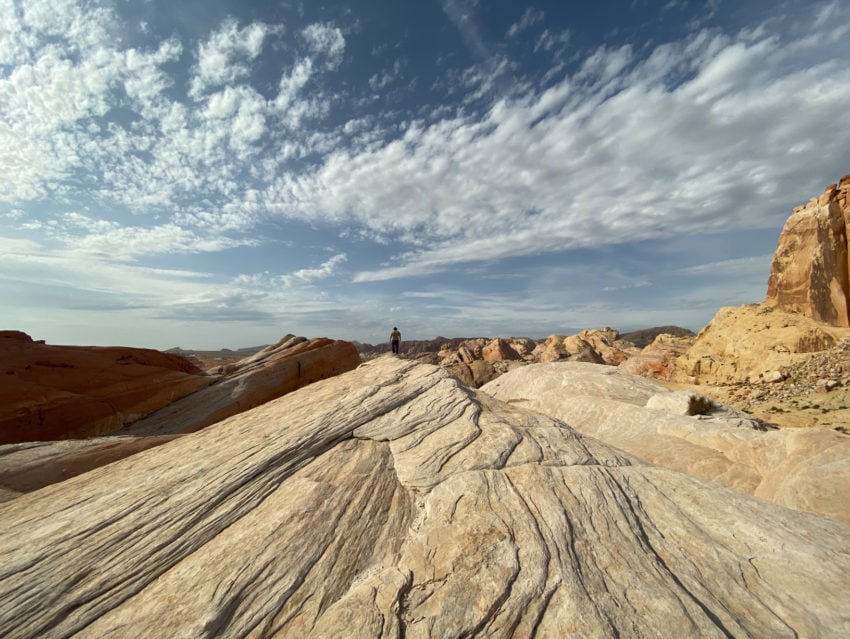 The iPhone 11 packs in a 120-degree ultra-wide-angle lens on the back of the phone. This new lens lets you capture up to four times the screen space as on a normal iPhone camera.
This means you can take breathtaking photos of the places you go and the concerts you attend. Even when you go wide and get up close, you can capture some amazing photos.
A new lens sounds like a small change, but it's a major change for the iPhone and its one that you can use every single time you take a picture. This is going to be a big deal for many buyers.
Last update on 2022-10-06. This post may contain affiliate links. Click here to read our disclosure policy for more details. Images via Amazon API

As an Amazon Associate I earn from qualifying purchases.