Best iPhone 6s Cases, Covers & Skins
Kate Spade iPhone 6s Case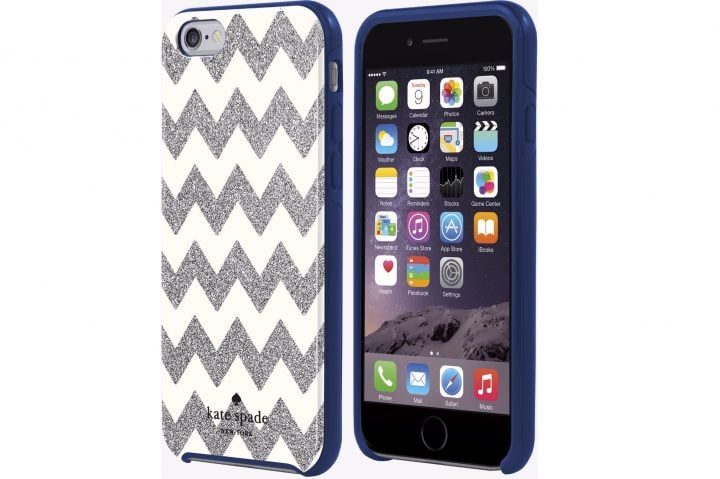 If you want a fashionable iPhone 6s case with that also carries a big name in fashion, the Kate Spade iPhone 6s cases are at the top of the list. There are several options with a bumper and a hard back.
Choose from a silver Chevron design, pink with black and white stripes, a diagonal stripped gold case and a small clutch iPhone 6s case.
$49.99 to $99.99 at Verizon

As an Amazon Associate I earn from qualifying purchases.