6 Best Windows 10 Laptops in 2018
The best Windows 10 laptops you can buy in 2018 don't all look the same and work the same way. Still, they all make great replacements for your aging laptop or 2-in-1.
Windows 10 laptops are better today because they cater to their potential buyers more than older laptops.
The least expensive Windows 10 laptops prioritize price over performance. They have hardware good enough to let you browse the internet and edit documents, but they aren't made to offer the best performance possible. Their low price makes them perfect for students and casual users.
Other Windows 10 laptops have premium designs and the latest internals. The Surface Laptop and HP Spectre x360, for example, are perfect for college students and professionals that do don't anything too demanding most days, but want a laptop that looks good.
If you want to play games anywhere, you need something like the Razer Blade Stealth and its external graphics dock. When you are ready to game, just connect the Razer Core dock and you have a desktop-size graphics card at your disposal. Disconnect the dock and you have a portable workstation to take to the office.
Read: 11 Best Surface Pro 4 Alternatives in 2018
Two amazing laptops, the 2018 ThinkPad X1 Carbon and 2018 Dell XPS 13, have durable designs, fantastic displays and stellar battery life. That makes them great for professionals and anyone that spends a lot of time away from their desk.
Here are the 6 best Windows 10 laptops in 2018. Buy one of these PCs if you're ready to retire the notebook you've used for years.
6 Best Windows 10 Laptops in 2018
Razer Blade Stealth
HP Stream 11
2018 Dell XPS 13
2018 ThinkPad X1 Carbon
Surface Laptop
HP Spectre x360
Razer Blade Stealth - $1,499.99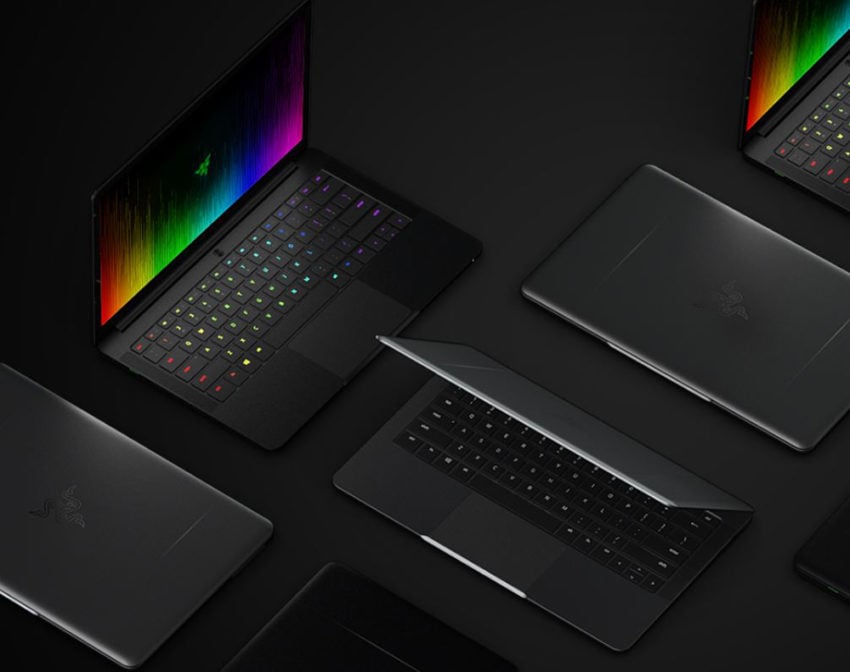 The Razer Blade Stealth is a high-end laptop that transforms into a gaming powerhouse with the right accessory.

The laptop takes its name from its black or gunmetal aluminum chassis. At 0.52 inches thin and 2.98-pounds, you won't have a hard time stuffing it in a bag. Despite that thin profile, it lasts 10 hours between charges and has a Chroma keyboard that highlights the keys you need to play your favorite games. Intel graphics are inside, but connect it to a graphics card using the Razer Core add-on and you can expect full resolution gaming even on the model with a 13.3-inch 4K display with touch.

You can order a Razer Blade Stealth with as little or as much power as you need. It supports up to a quad-core 8th Generation Intel Core i7 processor, 1TB solid state drive and 16GB of RAM. It has a 3.5mm headset jack, 2 USB 3.0 ports, an HDMI port and a Thunderbolt 3 port. That Thunderbolt 3 port communicates with the Razer Core add-on.


Read: Razer Project Valerie is a Badass Triple Monitor Gaming Laptop


The Razer Blade Stealth starts at $1499.99. A Razer Core v2, which uses the graphics cards you already own, costs $499.99.


As an Amazon Associate I earn from qualifying purchases.