20 Best MacBook Pro Cases and Covers in 2020
ProCase Macbook Pro Sleeve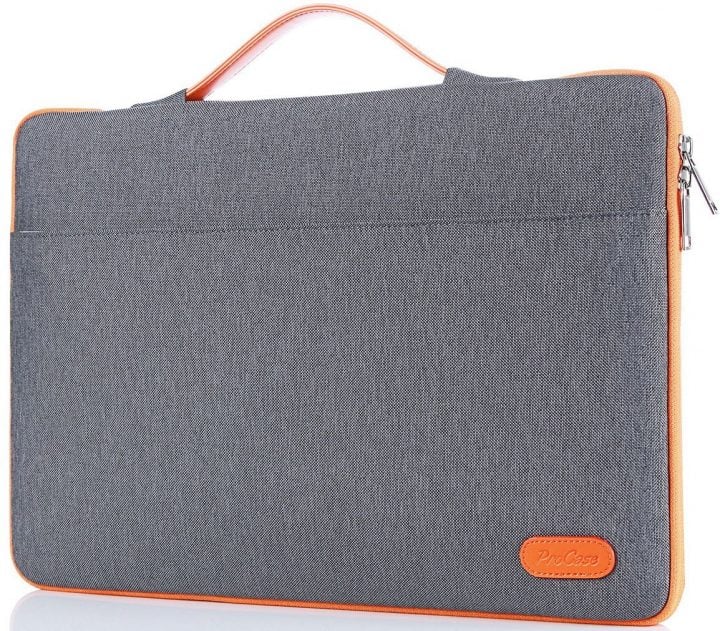 If you are looking for an affordable option, the ProCase MacBook Pro sleeve is an excellent option that you should check out. Although it is less than $20, it looks like a higher end sleeve. This sleeve zips open all the way, so you aren't pulling the MacBook Out past zippers every time you want to use it.
A soft interior and foam padding keep the MacBook Pro safe while in the sleeve. Unlike many of the options on this list, there is an outside pocket that allows you to put the power adapter and any dongles you need into the sleeve so that you have everything you need.
Multiple user reviews specifically mention the 13-inch model of this bag fitting the MacBook Pro 15-inch like a glove. if you have the 13-inch MacBook Pro you should look at the 12-12.9 inch model.

As an Amazon Associate I earn from qualifying purchases.