20 Best MacBook Pro Cases and Covers in 2020
Cover-Up Wood MacBook Pro Skin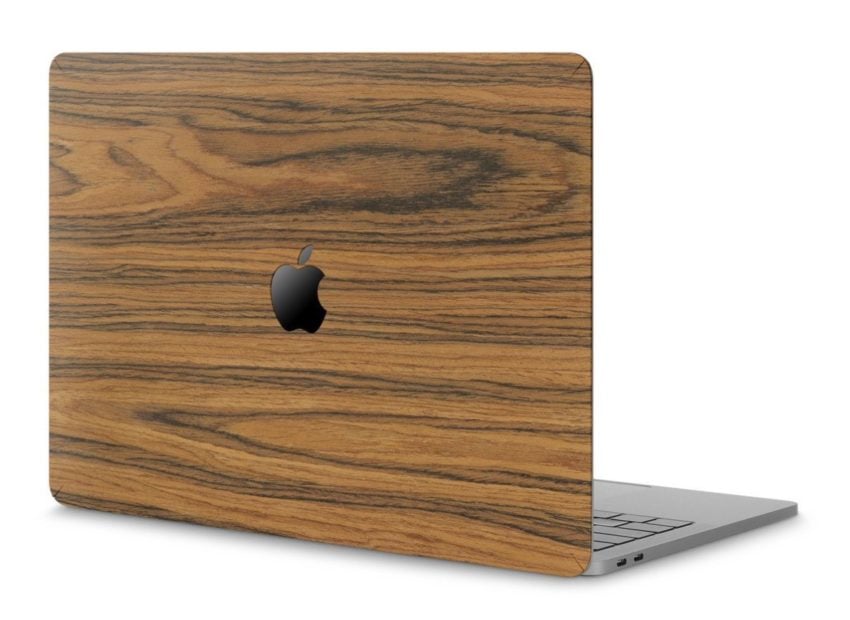 Cover-Up sells wood MacBook Pro skins for the 13-inch and 15-inch models with and without TouchBar. This skin uses 3M adhesive to attach real wood to the back of your MacBook Pro.
This MacBook Pro skin is handcrafted from real wood and it's available in 13 different wood finishes. You can find almost any recognizable type of wood including; cherry, padauk, blackened ash, bamboo, purple heart, rosewood and more.
You can also choose to add a wooden bottom to your MacBook Pro for an added $45-$55 if you want to completely cover your MacBook Pro in a wood finish.
This is a skin so it won't add much thickness or that much protection to your MacBook Pro, but it will upgrade the style significantly.

As an Amazon Associate I earn from qualifying purchases.