20 Best MacBook Pro Cases and Covers in 2020
Mission Mercantile Laptop Sleeve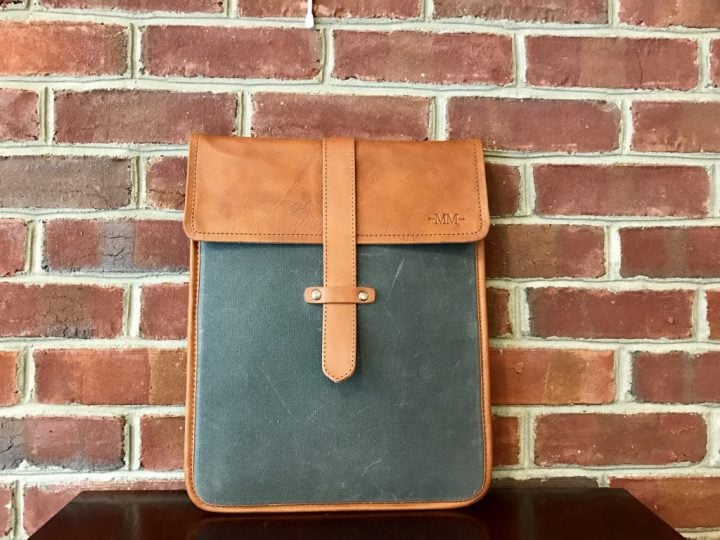 The Mission Mercantile Laptop Sleeve is a high quality leather and waxed canvas sleeve that fits the MacBook Pro 15-inch and 13-inch. This elegant and stylish MacBook Pro sleeve includes a beautiful leather strap to keep the top closed and materials that will wear slightly to add your own story to the case.
Inside, a soft suede keeps the MacBook Pro safe from scratches. Padding and a reinforced leather edge provides protection while you carry the sleeve. This is one of our favorites, especially when you need something beautiful to head out for a short trip. You can put this in a larger bag, but it is more suited for carrying alone. There is no room for
Check out my full review of the Mission Mercantile Laptop Sleeve for more on why I love this case.