Best MicroSD Memory Cards for Amazon Fire Tablets
In this guide we've gathered a list of the best microSD cards for your Amazon Fire HD tablet or Kindle Fire. While Amazon's tablets are great devices and highly affordable, they usually don't have enough memory. So, instead of deleting apps or games, get one of these memory cards to expand your storage space.
Whether you got an Amazon Fire Tablet for yourself or even the kids during the holidays, you probably noticed they don't have a lot of storage. You'll quickly run out after installing apps, games, and downloading Netflix episodes to watch offline later.
Our buyers guide will go over everything you need to know about microSD cards. Some cost under $14 and will give you a little extra space, or you can instantly add 128GB or even 400GB of storage to your tablet.
Whether you just got a Fire tablet for Christmas or Prime Day, or are simply running out of space now that you've owned one for a while, a memory card is the easiest solution. Giving you room for thousands of movies, shows, photos, apps, games, recipes and more.
Every family member I know with an Amazon Fire tablet is out of storage space. Constantly rebooting the tablet because a game or show froze, uninstalling apps, or deleting the cache. There's no reason to deal with that when you can find great microSD cards for under $20 in our slideshow below.
With tons of different sizes, speeds, brands and more it's easy to get overwhelmed. Plus, stores like Best Buy charge WAY too much. Instead get a cheap microSD on Amazon from our roundup below. Keep in mind that Best Buy will often price-match retailers, for those that can't wait for online orders.
Our recommendation for most owners would be a 64GB card, as it's a nice middle ground. You get better performance and more space without spending a ton of money. Whether you're a power user that needs 300GB or just want extra room, take a peek at our favorite Amazon Fire HD tablet microSD cards below.
Samsung EVO+ 64GB MicroSD Card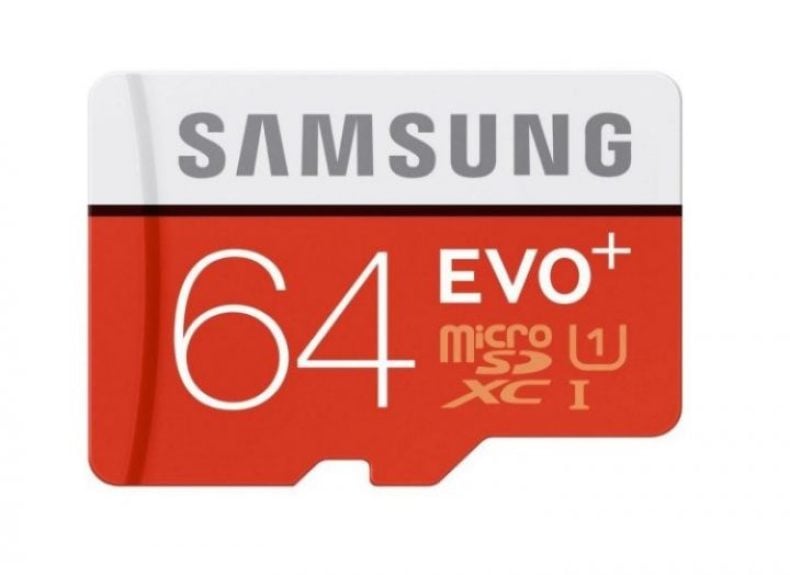 No matter which Amazon Fire tablet you have, we recommend getting a 64GB microSD card. It's more cost-effective than a 32, and a great middle ground.
For around $20 you can get a 64GB microSD card and have 100+GB of storage for all your favorite content. Keep in mind the actual available space will be less after formatting, apps, photos, and the OS taking space on your device.
We recommend only getting a card that is "Class 10" or says "UHS-1 or UHS-II" if you want the best performance. Class 10 is visualized by a small circle with a 10 printed inside it right on the card. Our image above shows the "U" branding for UHS.
Look for that logo or an "A1" somewhere on the card. Samsung's 64GB EVO+ Class 10 card is first on our list. It's not too big and not too small. All while delivering fast performance for apps or games, and recording high-quality video. This is a great way to add more storage than you'll ever need without breaking the bank.
If you do some research, an excellent card like this Samsung 64GB microSD chip can be found for under $20 online, or around $50-75 at local stores. So again, don't overpay.
Buy it Now for $23 on Amazon (or get a SanDisk for $21)