6 Best Nintendo Switch MicroSD Cards
The Nintendo Switch only offers 32GB of storage, so you need to invest in a microSD card to store all your games and game saves. Here are the best Nintendo Switch MicroSD cards you can buy to store games and get more out of your Switch.
The Nintendo Switch is both living room and mobile entertainment console. It's up to you how you play the latest Nintendo Switch games. A dock and remote control grip allow the console to pair with a television set, just like Microsoft's Xbox One and Sony's PS4. Unlike the Xbox One and PS4 though, the Nintendo Switch doesn't fully support external storage. That is, you can use the slot just underneath the kickstand to add more storage, but you can't connect a massive hard drive to the console's dock to play even more games when you're at home.
The need to buy Nintendo Switch MicroSD cards is compounded by the number of games on their way. The Legend of Zelda Breath of the Wild may be the only high-profile exclusive available now, but many are scheduled to follow. Nintendo Switch games for 2017 include Super Mario Odyssey, Splatoon 2, Mario Kart 8 Deluxe, Skyrim, Lego City Undercover and NBA 2K18.
Read: 22 Confirmed Nintendo Switch Games
Purchase any of these to extend the amount of storage you have available for your game collection.
Do You Need a MicroSD Card for Your Nintendo Switch?
There are two things to consider when searching for the best Nintendo Switch MicroSD cards for your needs.
Speed is paramount. The faster your MicroSD card is, the faster your Nintendo Switch system can load the game data it holds.
The other important thing to keep in mind is storage capacity. At the same time as it was beginning to sell the console, Nintendo was launching the eShop. The Nintendo eShop is where you can go to buy games without having to get off your couch. You can buy Nintendo Switch Game Cards, but Nintendo is hoping you'll buy all your games digitally instead. The company's My Nintendo Rewards program gives users that buy digital games more currency than it does those that buy physical games.
All of this plays into finding the best Nintendo Switch MicroSD cards directly. Digital games take up lots of space. The digital edition of The Legend of Zelda Breath of the Wild takes up 13GB. Every Switch console only has 25.7GB of storage available before you add any games or capture any screenshots.
Best Nintendo Switch MicroSD Cards
SanDisk Ultra 64GB microSDXC Card with Adapter
SanDisk Ultra 32GB UHS-I Class 10 Card with Adapter
PNY Elite 200GB MicroSDXC Card with Adapter
Lexar High-Performance MicroSDXC 64GB Card with Adapter
Samsung 64GB Pro Select Micro SDXC Memory Card
Lexar Professional 1000X MicroSDHC 128GB Memory Card
SanDisk Ultra 64GB microSDXC Card with Adapter - $21.99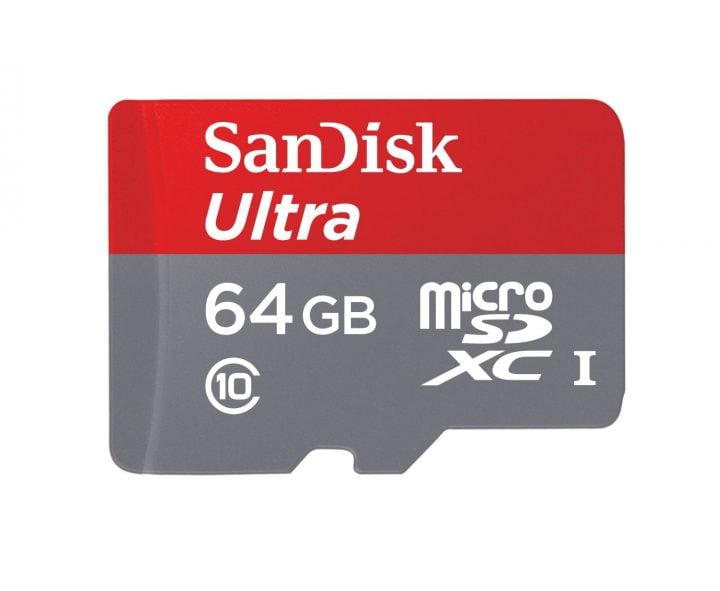 The SanDisk Ultra 64GB microSDXC Card with adapter can handle your Nintendo Switch video games just fine. In most cases, this MicroSD Card might better survive the elements than your console. It's rated for water, high temperature, low temperature, shocks and powerful magnets. This card is capable of 80/MBs transfer speeds.
Depending on where you live, Amazon can deliver this card to you the same day that you place your order. That's thanks to Amazon Prime Now. The company sells it in storage sizes ranging from 8GB to 256GB. Because Nintendo Switch games are so big, you want to go with nothing less than a 32GB card.

[ Buy the SanDisk Ultra 64GB MicroSDXC Card for $21.99 from Amazon ]

As an Amazon Associate I earn from qualifying purchases.