15 Best Official Galaxy Note 8 Accessories
This guide details the best official Galaxy Note 8 accessories worth buying today. If you want to do more with Samsung's phablet, you'll want to consider some cases, chargers, headphones and an extra USB cable. And while there are dozens of third-party accessories available, the best ones come right from Samsung.
Just like previous years, Samsung is offering some neat accessories that will let you do more with your phone. Like clear cases with a kickstand, fast chargers, extra S-Pen tips and more.
Read: 40 Galaxy Note 8 Tips & Tricks
Now that the Galaxy Note 8 is a few months old, owners have a better idea of what they need. Like spare fast chargers and cables for every room of the house, or a wireless charging pad for the office. This guide tells you everything you need to know about Samsung's official accessories and where to buy them.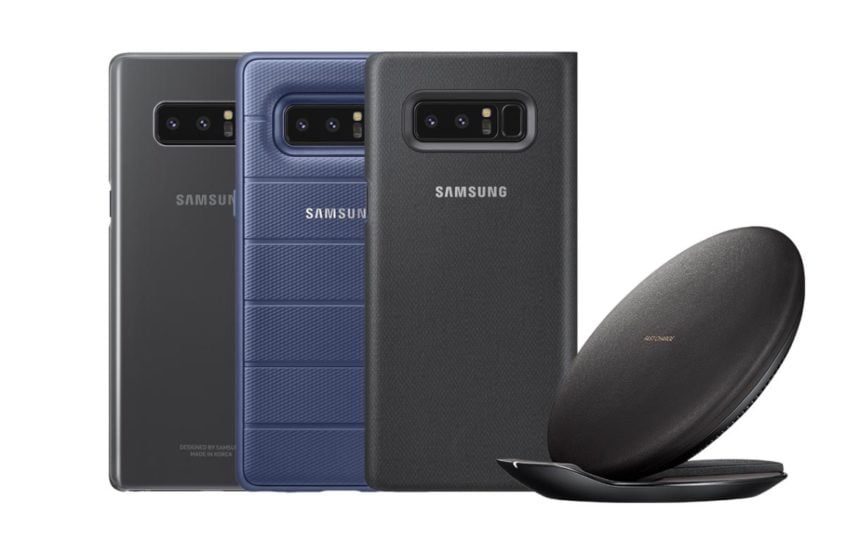 Heading to carrier stores, Best Buy or Amazon buyers will see countless accessories of all shapes, sizes or price. However, if you want the best accessories available, you'll want some of Samsung's official products.
Each year Samsung adds a few different accessories to the lineup, but that also means favorites from previous phones aren't released. As a result, they discontinued the popular genuine leather Galaxy case. That said, it got replaced by the fancy Alcantara fabric case, and one with a kickstand.
Read: 10 Neat Things the Galaxy Note 8 Can Do
Most of Samsung's cases offer plenty of protection, so you know the 6.3-inch screen will stay safe from life's daily hazards. Then, they're offering the Samsung DeX dock that transforms the Galaxy Note 8 into a computer. Or try out the keyboard case, if that's your style. There's a little of something for everyone.
Everything detailed below is available on Samsung's website. Additionally, the company has the Galaxy Note 8 available for all US carriers and an unlocked model available for as low as $750. In closing, whether you just bought the Note 8 or it's 4 months old, check your email. Samsung sends each owner a coupon code for 30-50% off its official accessories. Use that with any of the Note 8 accessories detailed below.
Note 8 ClearView Standing Cover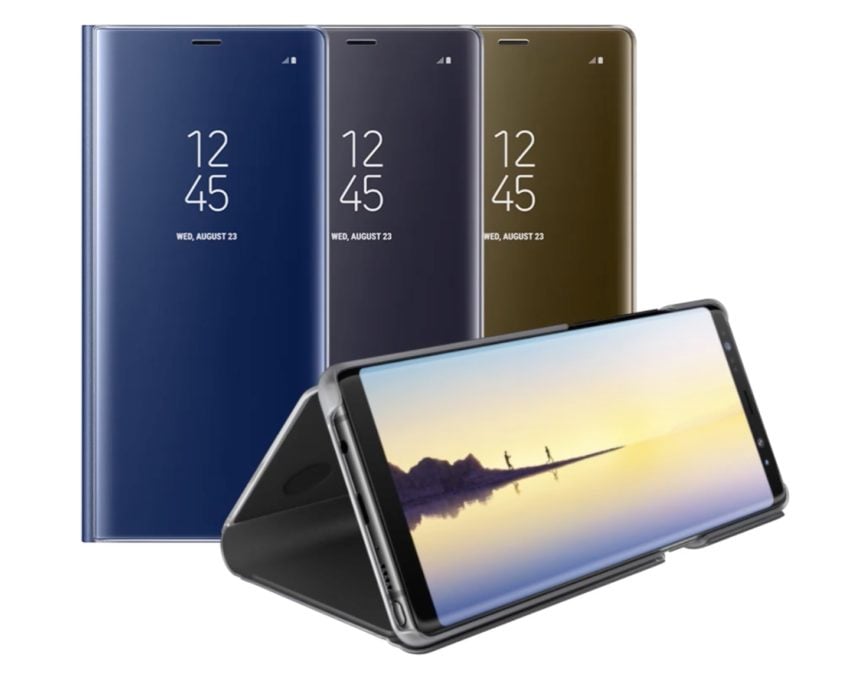 Most of the accessories released for the Galaxy Note 8 will be familiar to Samsung users. That's because these same options were available for the Note 7 or Galaxy S8. However, they're slightly different, new, and improved for the all-new Note 8.
First up is the ClearView Standing Cover, which has a kickstand built-in. This is a clear case that uses the always-on screen to display information even when the screen is off. The flip cover protects the screen and can fold backward and double as a kickstand. Perfect for watching YouTube or Netflix hands-free.
The ClearView Standing Cover comes in all four Note 8 colors.