15 Best Official Galaxy Note 9 Accessories
Samsung Premium Leather Wallet Case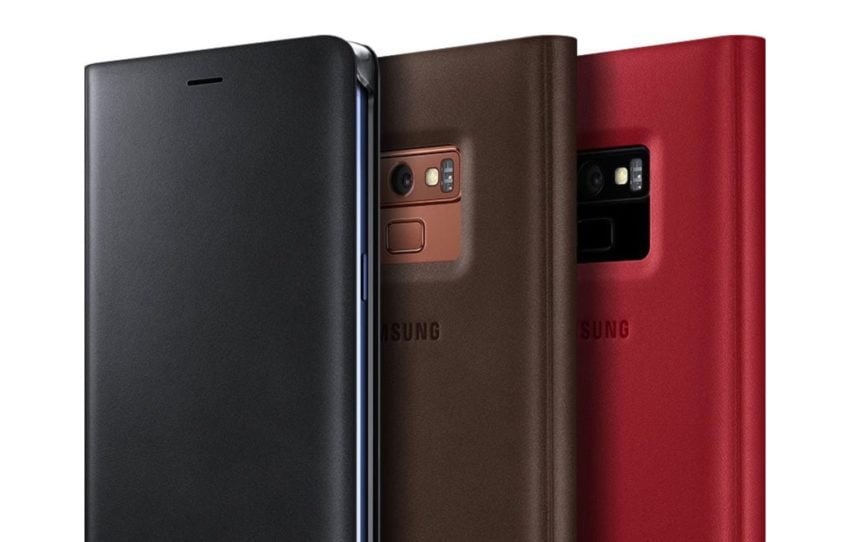 This year Samsung debuted three beautiful premium genuine leather wallet cases for the Galaxy Note 9. You can get this luxurious and stylish case in Black, Coffee Brown, or a flashy Red color variant.
Samsung's Leather Wallet case has a card slot for your ID or credit cards, a magnetic latch that sleeps the display when it's shut, and a premium look and feel. You can smell the leather, which makes it even better.
You won't be able to see the Always-On Display like a few other styles, but if you love leather this case is for you.
Buy it Now for $59.99 from Samsung

This article may contain affiliate links. Click here for more details.