15 Best Official Galaxy Note 9 Accessories
Samsung Rugged Protective Case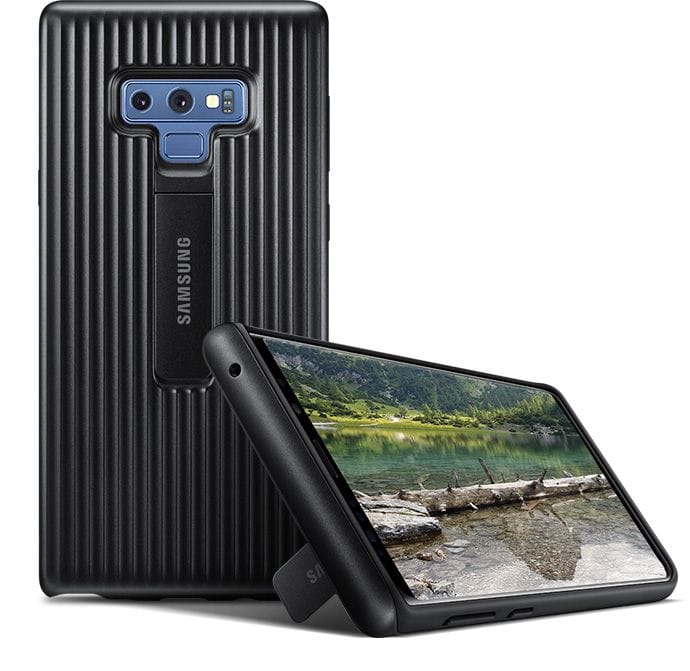 If you're like me you want a case that will actually protect your phone. Instead of barely keeping it safe and adding bulk and weight for no reason.
Those who want a real case that can keep the Galaxy Note 9 safe will want to consider Samsung's official Rugged Protective Case. It's built like a tank, looks good, fits great, and will help you keep a grip on this otherwise slippery phone.
For one, this case meets military-grade certifications and is drop-tested approved. And for two, you'll love the built-in kickstand that folds away into the case when you don't need it. That way it's thin, sleek, lightweight, yet rugged, durable, and useful. This is my favorite Samsung case.

This article may contain affiliate links. Click here for more details.