15 Best Official Galaxy S9 Accessories
These are the best Galaxy S9 accessories worth buying today. Official accessories made by Samsung for the Galaxy S9 and bigger S9+. If you want to do more with Samsung's phones, you'll want to consider durable cases, fast chargers, headphones or an extra USB cable. And while dozens of third-party accessories are available, Samsung's accessories deliver the best experience.
Just like prior years, Samsung is offering some neat accessories that will let you do more with your Galaxy. Like clear cases with a kickstand, a sweet new Dex Pad that turns it into a full computer, fast chargers, and some sleek new cases.
Read: 10 Things the Galaxy S9 Can Do
Now that the Galaxy S9 has been available for a while, owners are likely looking for accessories. Like spare fast chargers and cables for every room of the house, or a wireless charging pad for the office. This guide tells you everything you need to know about Samsung's official accessories and shows you where to buy them.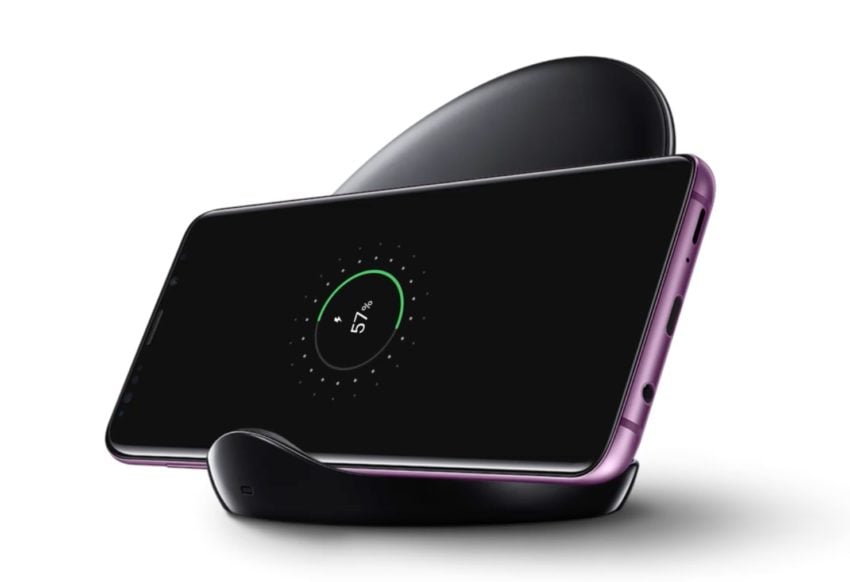 Heading to carrier stores, Best Buy or Amazon buyers will see countless accessories for the new Galaxy S9. It's one of the most popular phones on the market, and everyone makes products for it. You'll find them in all shapes, sizes or price. However, if you want the best accessories available, you'll want ones made by Samsung themselves.
Most of Samsung's cases offer plenty of protection, so you know the curved 5.8 or 6.2-inch screen will stay safe from life's daily hazards. Samsung's accessories come in a slew of different price ranges too. You can get a nice case for around $20, or more durable options for upwards of $40. Then, they're offering a new and improved Samsung DeX Pad that transforms the Galaxy S9 into a trackpad and computer-like experience. There's a little of something for everyone.
Read: 5 Reasons to Buy the Bigger Galaxy S9+
Each year Samsung adds a few different accessories to the lineup, but that also means favorites from last year get discontinued. One that's missing is the genuine leather case, but they now have two fabric cases instead. The Alcantara case or the HyperKnit Nylon case. Some of the rugged and kickstand cases changed from last year too.
In closing, everything in the slideshow below is available right from Samsung's website exclusively for the Galaxy S9 or S9+. We also recommend checking your email once you get your new Galaxy S9, as Samsung typically sends new owners a coupon code good for 30-50% off its official accessories. So, get a good Galaxy S9 deal, buy some new accessories, and enjoy everything your Galaxy S9 has to offer.
Galaxy S9 HyperKnit Case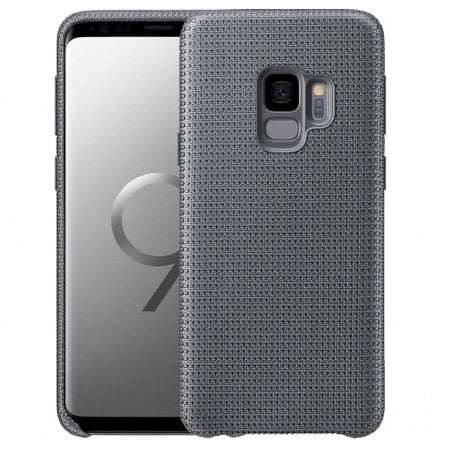 Most of the Galaxy S9 accessories will be familiar to Samsung users because a lot of them are similar or the same as other years. However, the one that we like the most is brand new.
Our first recommendation is the all-new Galaxy S9 Hyperknit Nylon case from Samsung themselves. Yes, this case is made from real Nylon and has a comfortably soft yet durable fabric that covers the entire case.
Samsung explains it as a unique, soft, lightweight yet durable cover that protects your phone. It fits like a glove, it's thin, and you'll be proud to show it off. Sadly, this only comes in a sleek gray color or Nylon Red.

As an Amazon Associate I earn from qualifying purchases.