5 Reasons to Buy the Galaxy S9+ and Not the S9
If you're looking to buy a new phone in 2018 you have plenty of choices and more are coming soon. That said, Samsung should be near the top of your list. If so, here's why you should buy the Galaxy S9 Plus and not the Galaxy S9.
Millions of potential buyers are weighing the Galaxy S9 vs Galaxy S9+ decision. However, this year the choice is easier than ever before for multiple different reasons.
Read: 10 Cool Things the Galaxy S9 Can Do
This year the Galaxy S9+ is a lot more than just a bigger screen. In fact, the Galaxy S9+ has multiple exciting features and options you won't get from the smaller version. And when you consider the little increase in the price, it's totally worth it. Here's everything that's different, what's the same, and why you should buy the Galaxy S9+ over the Galaxy S9.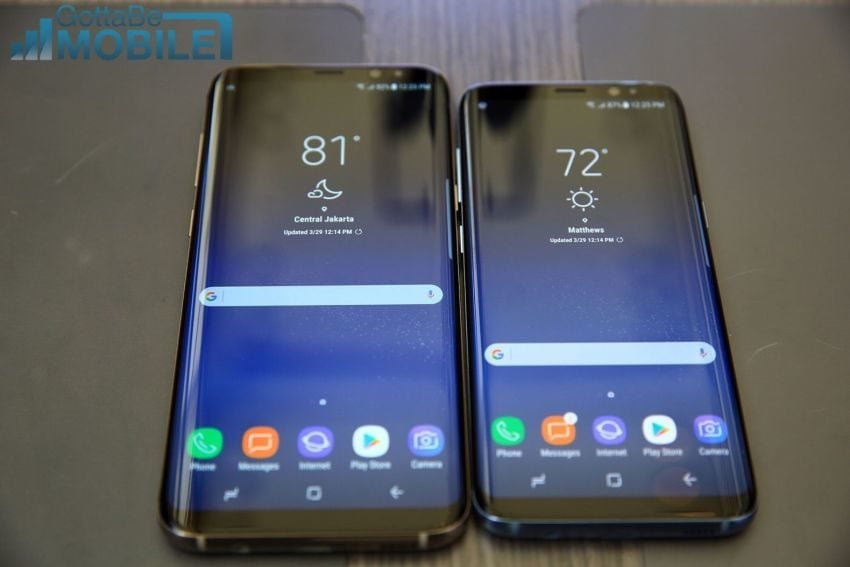 For years, Samsung has released two different flagship smartphones during the first half of the year. Like the Galaxy S7 and Galaxy S7 Edge, or the Galaxy S8 and Galaxy S8+. Both times, the bigger phone had a larger screen and a little more battery life. And those are two important reasons why someone would choose one phone over the other.
The regular Galaxy S9 is $719 from Samsung, while the bigger Galaxy S9+ is only $839. Meaning potential buyers can get a better phone for only $120 more. This year, that $120 gets you a LOT more.
Galaxy S9+ Has A Bigger Display
First things first, and just like last year, the Galaxy S9+ comes with a bigger screen. That's why it's the "Plus" model, after all. Samsung phones have big and beautiful screens, but small bezels and no physical home button. That means they're not nearly as big as you think they are.
This year you can choose between a 5.8-inch screen on the Galaxy S9 or a bigger 6.2-inch screen on the Galaxy S9+. What's impressive too, is that huge 6.2-inch phone is still smaller than something like the Galaxy Note 5 with only a 5.7-inch screen.
So if you're upgrading, you'll love the bigger screen without a physically huge device. Someone coming from an older 5.5 or 5.7-inch Samsung Galaxy will love the Galaxy S9+. It'll be about the same size, only you'll enjoy a massive 6.2-inch screen. Samsung managed to make this big phablet as small, portable, and easy to use as possible.
Read: 20 Best Samsung Galaxy S9+ Cases
Dual Rear Cameras
This year the Galaxy S9+ isn't just a bigger screen, it has different or better features. And one of them is extremely important for a lot of potential customers. If you're interested in photography, you'll want the Galaxy S9+ because it has TWO cameras on the back, not just one.
Just like the Galaxy Note 8 from late 2017, Samsung added a secondary 2x telephoto zoom lens to the back of the Galaxy S9+. That means you're actually getting more features when you buy the bigger phone. You'll enjoy two 12 DualPixel cameras that both have optical image stabilization (even when you zoom in) and the same variable aperture camera controls.
If you didn't know, this year Samsung's camera does some amazing things. The camera physically moves and changes apertures based on how much light it needs for the best photo. Just like how the human eye adapts at night to help you see, Samsung's Galaxy S9 and S9+ lens can adapt and change to help it see.
Longer Battery Life
Another extremely important aspect of the Galaxy S9+ is battery life. Honestly, how long a phone lasts is one of the single biggest deciding factors when I buy a phone. If the battery doesn't last very long, you can't use any of the fancy features a device has.
The Galaxy S9 comes with a 3,000 mAh battery. It's pretty decent, and should hopefully get you through a hard days work. That's the same size battery as the Galaxy S7 and the Galaxy S8, for what it's worth.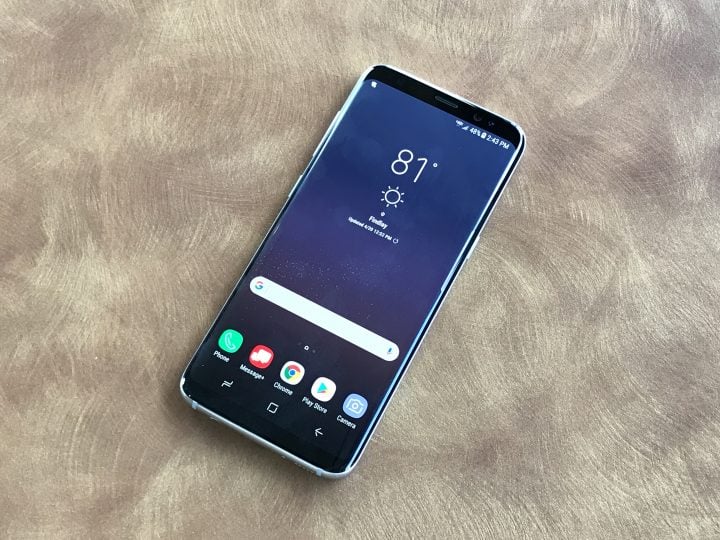 If you buy the Galaxy S9+, you'll get a much bigger 3,600 mAh battery that lasts even longer. Yes, the screen is somewhat bigger which uses more juice, but the bigger internal battery is a pretty big deal. At least we think so.
Basically, if battery life is a concern you'll want to spend the $120 more and get the Galaxy S9+. Or, buy it from a carrier and spend a few extra dollars a month. It's a no-brainer.
Better Performance with 6GB of RAM
Another change this year comes to the internal specs of these phones. It's not a huge deal, but the Samsung Galaxy S9+ comes with 6GB of RAM. As a comparison, the smaller S9 only has 4GB like their past devices.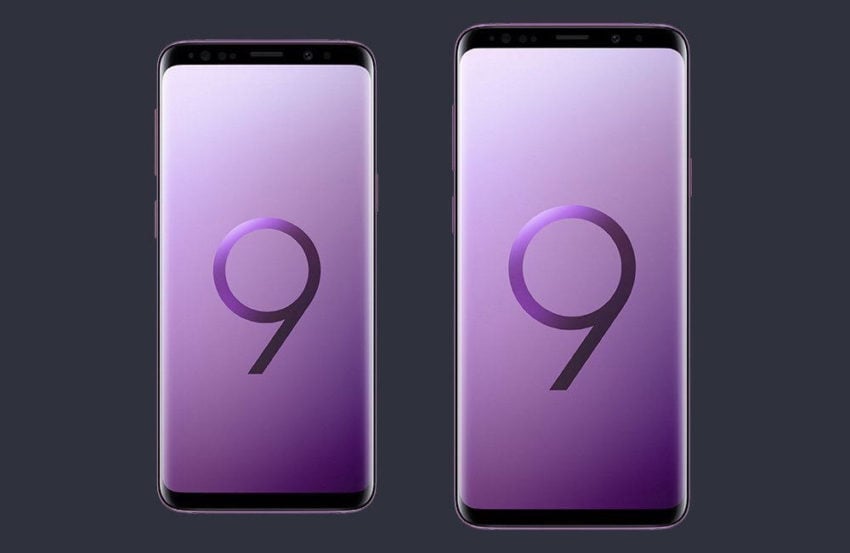 Having more RAM is important for daily usage, can improve performance, and help with things like multitasking or virtual reality. Samsung's Galaxy Note 8 also comes with 6GB of RAM, which is why it has some of the best performance of any Android smartphone.
When you consider the Galaxy S9+ runs Android 8.0 Oreo and has features like split-screen multitasking and picture-in-picture mode, you'll want the extra RAM to run as many apps as possible. And run them smoothly.
Extra Features & Better for VR or Gaming
In closing, we wanted to go over a few more features and thoughts about these two phones. Samsung doesn't say it very loud, but the Galaxy S9+ camera has extra features that the smaller one doesn't.
Along with two lenses, the Galaxy S9+ has an all-new Portrait photography mode. Similar to what we've seen from the iPhone 8/X and Galaxy Note 8, but even better. This portrait mode comes with live focus controls and unique bokeh filters you can add photos, in real-time. This is only on the Galaxy S9+.
Additionally, we recommend you get the bigger Galaxy S9+ if you're going to watch a lot of movies, play games, or enjoy VR content with your phone. All of those things will be bigger and better if you get the right phone. And now that you can get the Galaxy S9+ with 128GB or even 256GB of storage, the choice is a no-brainer.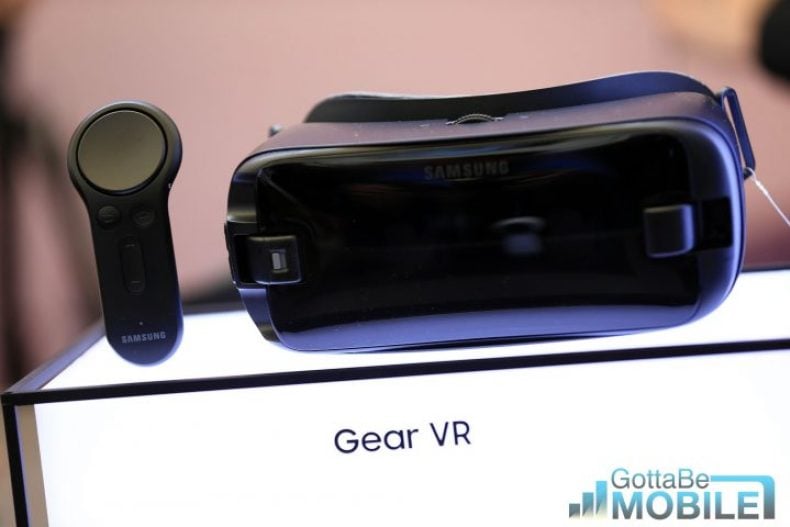 Basically, the massive 6.2-inch screen and all-day battery life are two key aspects. Then, add in the extra secondary rear camera, new camera features, and more RAM for improved performance, and you can quickly see why we recommend the Galaxy S9+ first. If you are a hard-core user or just want the most from the best phone on the market — look no further than the Galaxy S9+.
If you do decide to pick one up you'll want to go over our Galaxy S9 setup guide. Then, check out these 35 Galaxy S9 tips and tricks. And when it arrives, get a screen protector from our roundup below.
10 Best Galaxy S9+ Screen Protectors
Caseology Tempered Glass (Easy Install Tray)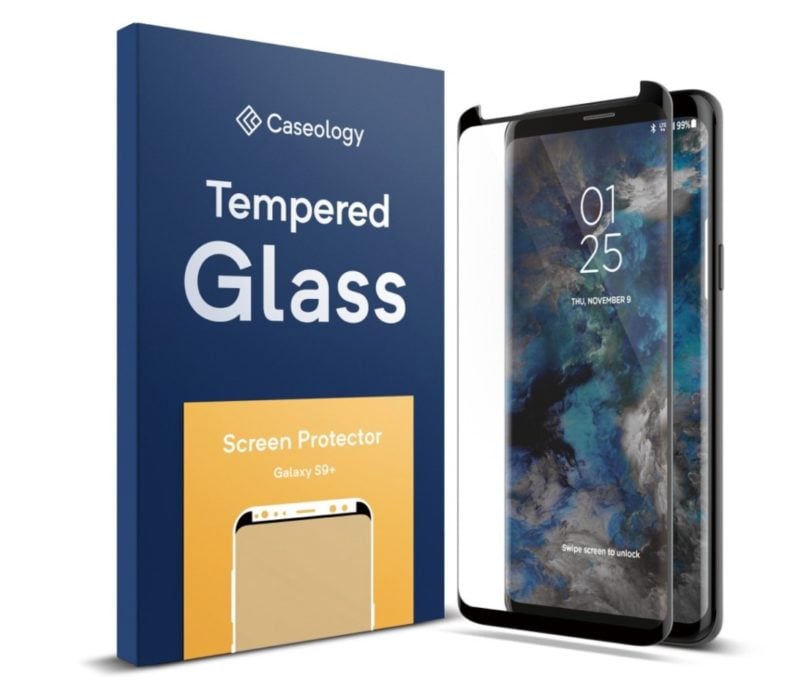 First off, we're recommending the Caseology Tempered Glass Screen protector kit for the Galaxy S9+. While they make great cases, the reason this made our list is because of the easy installation tray.
No one likes putting on screen protectors, and half the time we mess up anyways. This is especially true with the curved glass edge on Samsung phones. With Caseology, you'll get a super simple easy installation tray that perfectly aligns the glass protector for you. Pull off the protective film, line it up, and drop it in place. Then use the included squeegee to get rid of any bubbles.
Each Caseology glass works great with cases, which means the edges are just a tiny bit short so your case doesn't pull it up and ruin your screen protector. They're using 9H reinforced glass with anti-fingerprint coatings, rounded edges to prevent chipping, and it's pretty affordable too. Don't forget Samsung sells official accessories as well.

This article may contain affiliate links. Click here for more details.