15 Best Official Galaxy S10 Accessories
New Samsung Wireless Charger Duo Pad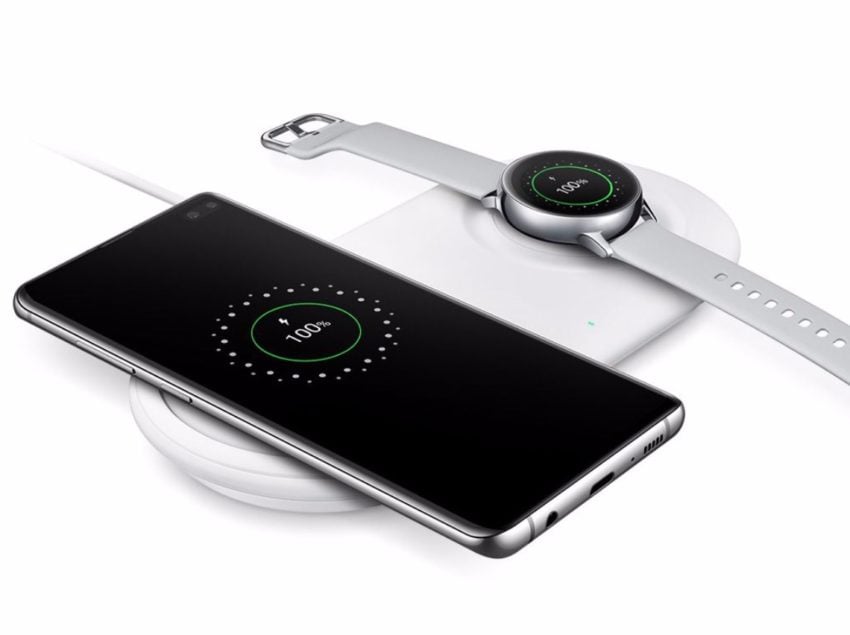 A big part of the Galaxy S10 announcement that most people didn't hear is the new faster wireless charging. Samsung introduced a new "Fast Wireless Charging 2.0" that can recharge the phone just as fast as a regular wired cable plugged into the wall.
This new technology makes wireless charging fast enough to be useful, instead of just a convenient feature that you don't always use. When I'm in a rush I don't have time for slow wireless charging, so I stopped using my charging pad.
Now, with fast wireless charging 2.0 that's no longer an issue. You'll HAVE to buy the new Wireless Charging Duo Pad though. That said, we're expecting other wireless 2.0 pads from 3rd parties soon. For now, this is your best bet.

This article may contain affiliate links. Click here for more details.