Best Galaxy Note 9 Cases in 2020
ProCase Genuine Leather Flip-Wallet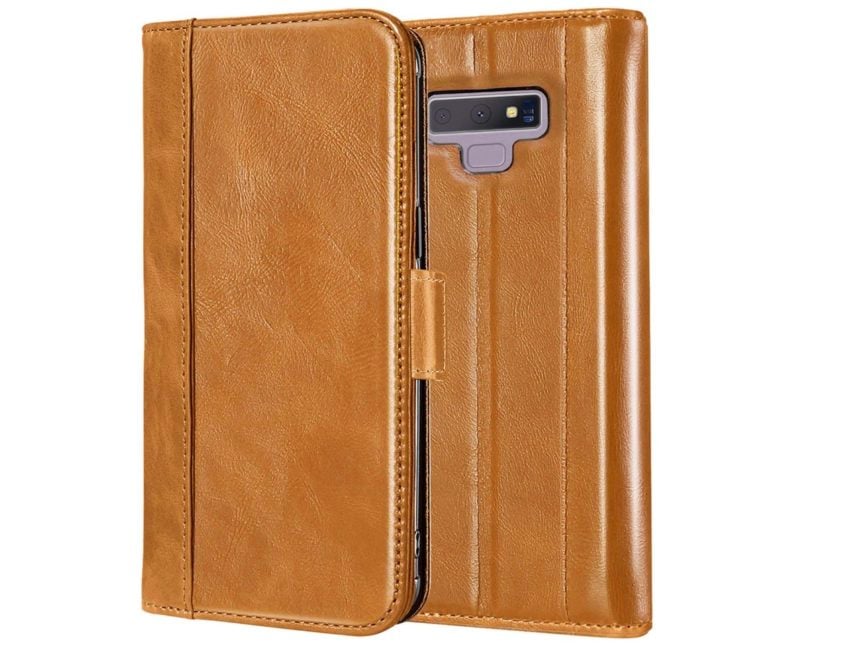 ProCase is one of our favorites when it comes to premium, durable, stylish real leather wallet cases. They use some of the finest grade genuine leather, beautiful stitchwork, and a high-end design that'll make you love using it.
Each ProCase leather has a soft-touch finish, unlike some leather cases that are rough and hard. They specifically choose premium soft leather. You'll get a nice wallet with two credit card/ID slots, plus a third full-length slot for more cards, cash, or even checks. Yeah, some people still use checks.
Plus, this case folds backward and doubles as a kickstand. Perfect for hands-free YouTube watching, or catching an NFL game with the Sunday Ticket Mobile. They have a magnetic latch too, so the case will never accidentally open and lose your cards.
Buy it Now for $17.99 on Amazon in 3 colors