10 Best Galaxy S10e Cases
In this guide we'll share a list of the best Galaxy S10e cases you can buy right now. This phone is more affordable than the regular Samsung Galaxy S10, but it's not cheap, which means a case is still highly recommended to protect the screen and dual rear cameras.
We've found some cases for as low as $8 while more durable protection from reputable brands can cost upwards of $30 or more. Not to mention official Samsung accessories are available too. Either way, we have something for everyone whether that's thin cases, clear cases, wallet cases, heavy-duty rugged cases, or even kickstand cases. Buy one today.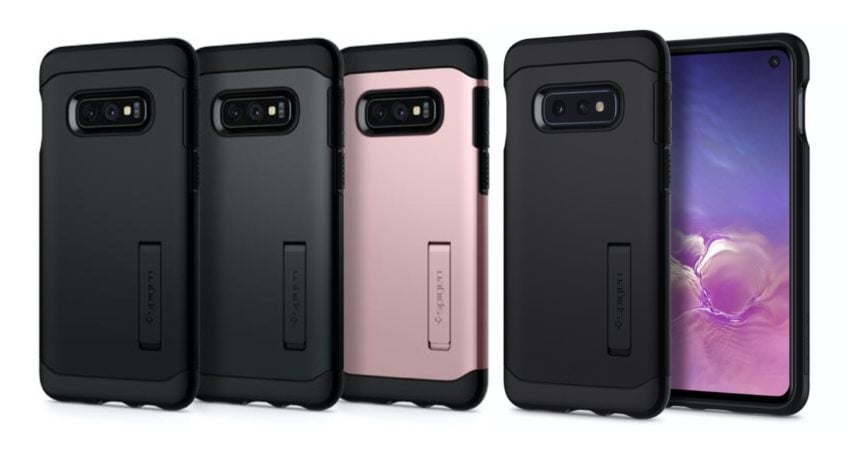 Samsung's smaller Galaxy S10e doesn't have an ultrasonic fingerprint scanner like the bigger models, nor does it have three cameras on the back. As a result, it's a little more affordable and likely the best Galaxy S10 model for most people. However, we're not seeing as many cases for the S10e as the Galaxy S10+ but we've still managed to find some great options for owners.
With any big phone like the Galaxy S10, even with the new flat display, we recommend everyone get a case to keep it protected from life's daily hazards. You should invest in a quality case but even a cheap $8 TPU case from Amazon is better than nothing.
So, do the smart thing and buy a Galaxy S10e case from our roundup below. Don't forget a screen protector, and maybe some official Samsung accessories.
Spigen Tough Armor Kickstand Case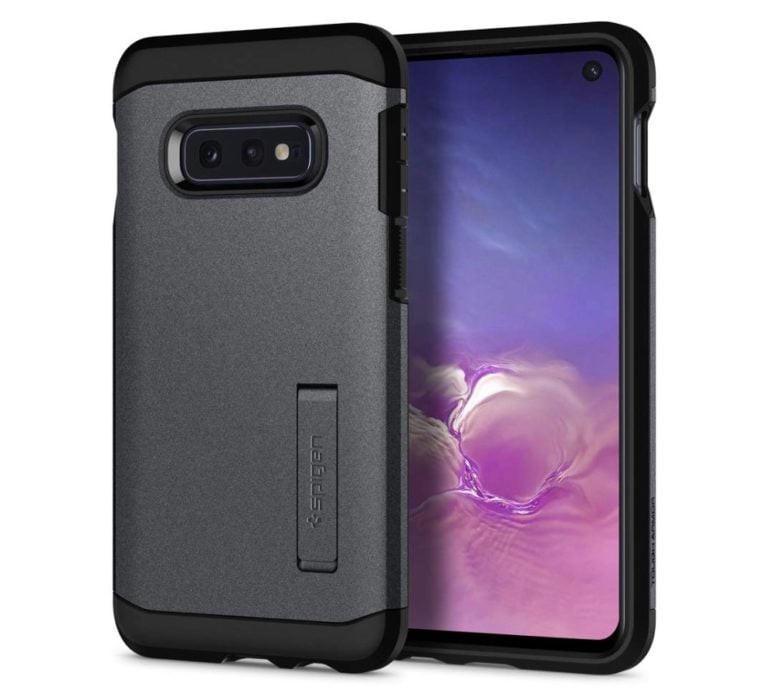 Honestly, any case from Spigen is our first recommendation. They offer a slew of cases in any style, thickness, durability level for the Galaxy S10e. It's no secret they're one of the best-selling case brands.
However, our favorite two cases they offer are the Tough Armor and the Liquid Air Armor. Spigen's Tough Armor kickstand case is the perfect blend of protection without being too bulky.
They're using a soft and flexible TPU material on the inside with oversized dual-layer corners that absorb any force and impacts from drops or accidents. Then, the outside of the case has a hard polycarbonate frame available in multiple colors. Not to mention the durable fold-out kickstand for hands-free movies or Netflix sessions. We recommend this and any Spigen case for your Galaxy S10e.

As an Amazon Associate I earn from qualifying purchases.