7 Reasons to Buy the Galaxy S10e & 3 Reasons Not To
Should you buy the Galaxy S10e or should you skip it in favor of the more expensive Galaxy S10 or to wait for the Galaxy Note 10? We're here to help you understand what you get with this phone and to help you decide if you should buy the cheapest Galaxy S10, or not.
This is a brand new Galaxy smartphone for 2019 that is $749. It is Samsung's answer to the iPhone XR and an alternative to smartphone prices that keep going up and screen sizes that keep growing. While it is more affordable, it is no slouch. It may not pack in all the Galaxy S10 features, but it has all the important ones and it may be the best Galaxy S10 for the average user.
You can pre-order the Galaxy S10e at Best Buy, Samsung, Verizon, AT&T, T-Mobile, Sprint and U.S. Cellular starting at $749 or as low as $12.48 per month. You can also find some good Galaxy S10e deals if you are bringing a new line or if you are on U.S. Cellular and there are some trade in promotions. You do not get the free Galaxy Buds when you pre-order the Galaxy S10e.
Here are the Reasons to Buy the Galaxy S10e
Buy if You Want an Affordable New Phone
Buy if You Want a Small(er) Screen Phone
Buy for Some of the Best Galaxy S10 Features
Buy for a Good Deal on More Storage
Buy for a Great Camera
Buy for a Regular Fingerprint Sensor
Buy if You Like the Current Deals
Here are the Reasons Not To Buy Galaxy S10e
Don't Buy if you Want the Best Camera Features
Don't Buy if You Need a Big Screen
Wait for Bigger Deals
Ultimately this is a very good-looking phone with a lot of features that comes in at a price we don't typically see right out of the gate. While there are some good reasons to buy the Galaxy S10 or S10+, most users will not regret saving and buying the Galaxy S10e.
Buy if You Want an Affordable New Phone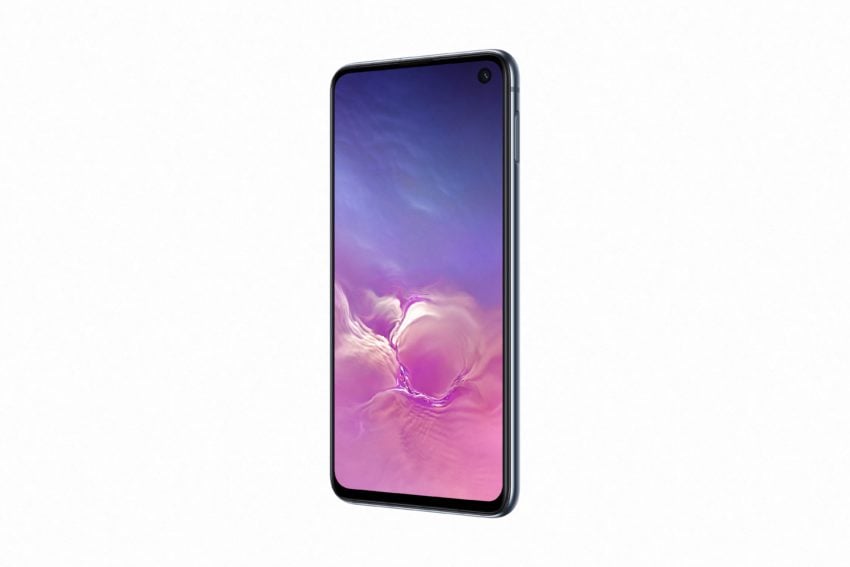 Are you looking to upgrade from your Galaxy S7 without spending a grand on a new phone or making your cell phone bill look more like a car payment? If so, the Galaxy S10e needs to be a device that you consider.
This phone is $150 less than the Galaxy S10 and you can even find deals that will let you get one for half off or a Buy One Get One deal that cuts the price even more. In short, this is a cheaper Android phone that is still going to do what most users need.
While I wouldn't recommend choosing the 36 month payment plans some carriers offer, you can get this phone without spending as much as you would for the Galaxy S10, LG G8 or the iPhone XS.
It's a sensibly priced smartphone with all the essential features, hence the name, and it's not using an old processor or outdated tech.