5 Best SNES Classic Accessories
Here are the best SNES Classic accessories you can buy. If you managed to score one, or if you are just planning ahead while you wait for more stock to arrive, you'll definitely want to pick up at least a few of the essential Super Nintendo Classic accessories to go along with your retro gaming console.
You get 21 SNES Classic games and two SNES  Classic controllers that you plug into the console for $79.99. You also get a HDMI cable and a power supply. After you spend 15 minutes playing, you'll be wishing you picked up at least three of theses SNES Classic accessories. Some of them will be as hard to find in stock as your
As it stands, you'll basically be putting the SNES Classic in the middle of your floor if you plan to use the included HDMI cable and the SNES Classic controllers that come with it. That's why we recommend the following accessories.
SNES Classic Controller Extension Cables – $9.99
Wireless SNES Classic Controllers – $19.99 – $24.99
Longer HDMI Cable – $14.99 and up
SNES Classic Carry Case – $29.99
HORI SNES Classic Fighting Commander Controller – $24.99
Here's more on why you need to get these and what you get with them. Keep in mind that some of these official accessories may be as hard to find as the SNES Classic, so if you see one, snatch it up.
SNES Classic Controller Extension Cables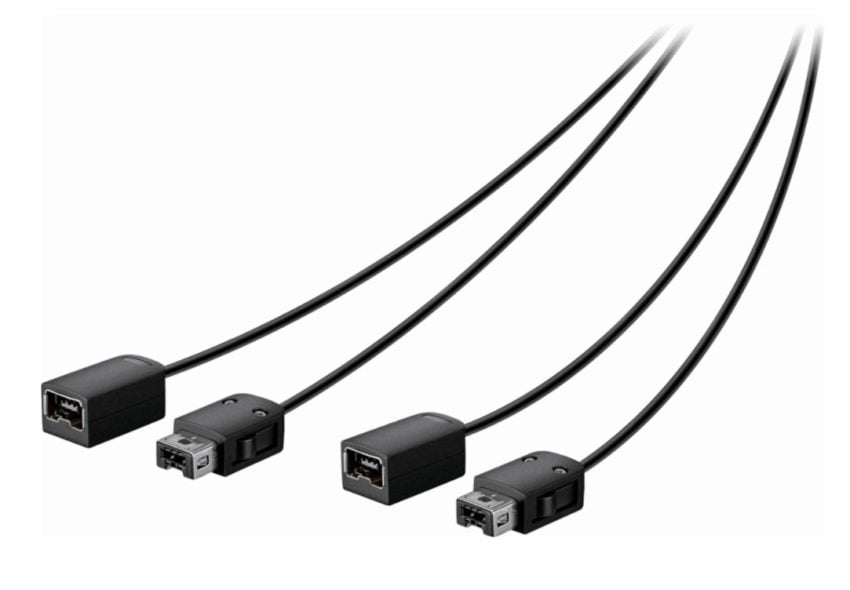 The SNES Classic controllers that come with the system are pretty short at just 4.5 feet. When you think about how you will play the SNES Classic, there's a good chance that the couch is farther than that from your TV.
You can buy 6 foot or 10 foot SNES Classic Controller extension cables that allow you to lean back on the couch and play without going big on wireless controllers. The only reasons to skip this is if you plan to get a really long HDMI cable or you plan to play at a desk most of the time.
If you already have NES Classic or Wii U extension cables those should work just fine without the need to buy new ones. These come in a two pack, so you only need to make one purchase to get enough for all your controllers.
Best Buy sells Insignia branded 6 foot cables for $9.99 and you can buy 10 foot extension cables on Amazon for $10.99. You can pick up the Best Buy models in many stores today, but the quantities are limited.

This article may contain affiliate links. Click here for more details.