21 SNES Classic Games: Everything You Need to Know
This is what you need to know about the 21 SNES Classic games, including a never before released SNES game StarFox 2. Nintendo confirmed the SNES Classic games that you will be able to play on the $80 retro console that is coming in September, and we've learned that it will be very hard to find.
If you want to invest $80 in the SNES Classic, you'll want to get familiar with the games so that you can decide if this is worth buying. The NES Classic came with 30 games, but the SNES Classic games list is smaller at just 21 titles.
You will not see Nintendo add new SNES Classic games after the release date, but you may be able to sideload them like you could on the NES Classic. If you want to play more SNES games, you may want to invest in a used Super Nintendo, which is $89.99 from GameStop. This allows you to play many more games, but you will need cartridges.
How to Find the SNES Classic in Stock
While the Nintendo Switch Virtual Console may someday offer access to these same titles, you would need to buy them on that service and Nintendo can't seem to decide if it will ever deliver a virtual console for the Nintendo Switch.
What SNES Classic Games Do You Get?
Here are the 21 SNES Classic games you get with the $80 console, along with two controllers, and you can plug in other accessories to play on this console. You cannot put a SNES cartridge that you own or buy into the smaller console to play. There is no slot to support playing other games. All of the SNES Classic games are digital, so you won't need to carry games with you or switch cartridges.
Super Mario World
Super MarioKart
The Legend of Zelda A Link to the Past
F-Zero
Super Metroid
Street Fighter II
Super Punch Out
Super Castlevania IV
Donkey Kong Country
Mega Man X
Kirby Super Star – 8 Games in One!
Final Fantasy III
Kirby's Dream Course
StarFox
StarFox 2
Super Mario World 2: Yoshi's Island
Super Mario RPG: Legend of the Seven Stars
Contra III The Alien Wars
Secret of Mana
Earthbound
Super Ghouls and Ghosts
You can expect the full versions of these games, with no limitations and no major changes from the originals. One of the positives is that you should still be able to use a variety of cheat codes on the SNES Classic games.
SNES Classic Mods May Add More Games
We saw an NES Classic mod unlock the ability to add new games to the console. This worked because it is essentially a small computer running Linux that basically emulates the NES. The odds are good that the SNES Classic operates in a similar way, and may be exploitable down the line.
Super Mario World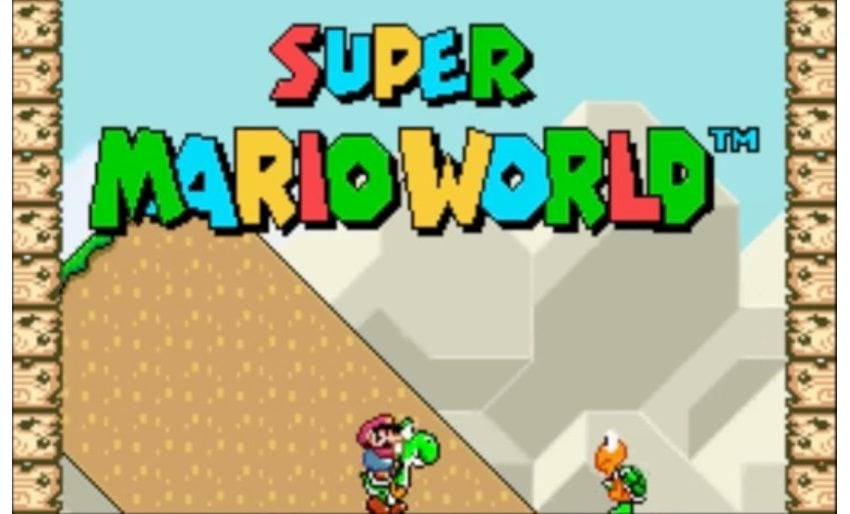 Original Release Date: November 21, 1990
Ratings: 94.4% Positive, 5 Stars Original
Players: 2 Players, alternating
Control Mario or Luigi through this 2D platformer that lets you rid Yoshi as you explore a range of vibrant worlds and take on ever challenging bosses. This game introduced the ability to float and added new types of jumps. Super Mario World adds in the Super Mushroom and Fire Flower to the mix and the spin attack.
This is the first game where you can rid Yoshi. Yoshi can eat many enemies and can get special abilities by eating specific shells. Yoshi is a central player in this game.