Mini SNES Classic Edition FAQ: Everything Buyers Need to Know
The mini SNES Classic is a new way to play your favorite SNES games. This is a small standalone console that you plug into your TV. There are no cartridges to buy or keep track of, this is completely digital.
After the NES Classic sold out in no time flat and became the hardest gadget to buy in the last year, there are a lot of questions about the SNES Classic edition.
The $79.99 Super Nintendo Classic console includes 21 games, with an unreleased StarFox 2 game coming out for the first time. Here are the answers to common SNES Classic questions.
Will the SNES Classic Play Cartridges
No, this is a device that only plays the 21 games included at launch.
Will Nintendo be able to add new SNES Classic Games
The SNES Classic does not connect to the Internet, so there is no way for Nintendo to add new games to this console.
Is there a SNES Classic Hack?
The SNES Classic just launched, but the good news is that the NES Classic hack that allowed people to add new games appears to work on the SNES Classic. You can follow the progress on Reddit.  This isn't working in a way that you can use yet, but it looks like Nintendo left things working very similarly to the NES Classic.
Will the SNES Classic Support Saves?
Yes, you can expect saves for each game, allowing you to stop and resume later when you have time to play.
How does the SNES Classic Connect to a TV?
There is an HDMI connection on the console that allows it to connect to your HDTV. There are no RCA or other connection options. You'll need to use the HDMI connection for audio as well.
Can I Add More Memory?
There is no way for you to add more storage or memory to the SNES Classic.
Is there a USB port?
The SNES Classic uses a MicroUSB port to provide power to the console.
How Do Controllers Connect to the SNES Classic?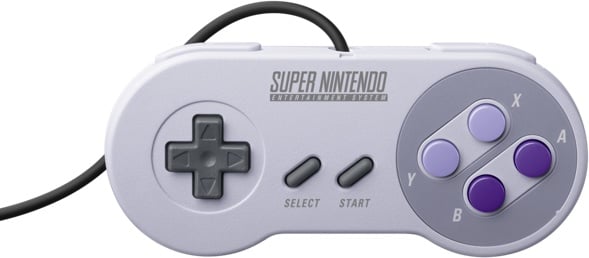 The SNES controller ports up front are only for show. You cannot plug an old SNES controller into it. The ports fold down so you can plug in using the original Wii Remote accessory jack.
Can I Use Wireless Controllers with the SNES Classic?
The SNES Classic uses the same connection as the NES Classic, which worked with a variety of wireless controllers designed for retro systems. Although untested, we expect that these will work with the SNES Classic. You can buy many different SNES Classic wireless controllers.
Will the SNES Classic include any NES Classic Games?
No, Nintendo is not including those and is no longer making the NES classic.
Will the SNES Classic Offer Different Video Modes?
The NES Classic offered options to stretch out pixels a little more for a 4:3 experience, the Pixel Perfect square and a CRT filter that even delivered fake scan lines and made it look more like you played on an old TV. Nintendo includes CRT filter for line scans, 4:3 and Pixel Perfect options. You can also choose from several frames.
How long will Nintendo Sell the SNES Classic?
Nintendo will make the SNES Classic through early 2018. It was very hard to find the NES classic in stock, and it may be just as tough to get the SNES Classic. If you want one, you need to plan ahead an track in store stock.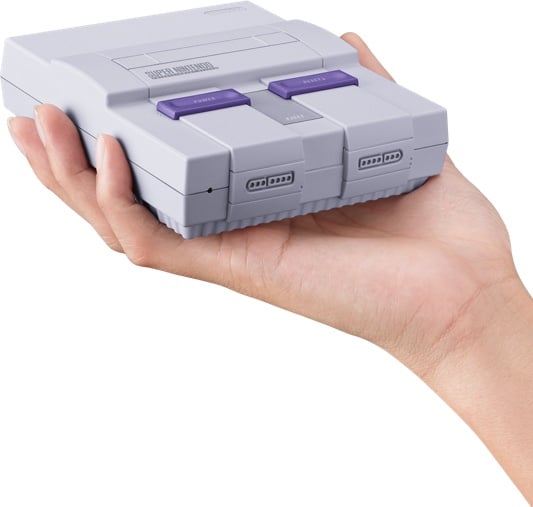 Are there plans for the N64 Classic?
Nintendo has not mentioned any plans for the N64 Classic with games like Wave Race 64, Pilotwings 64 or Super Mario 64. Last year Nintendo said they had no details to announce about the SNES Classic, so there is hope even without official rumblings.
5 Best SNES Classic Accessories
SNES Classic Controller Extension Cables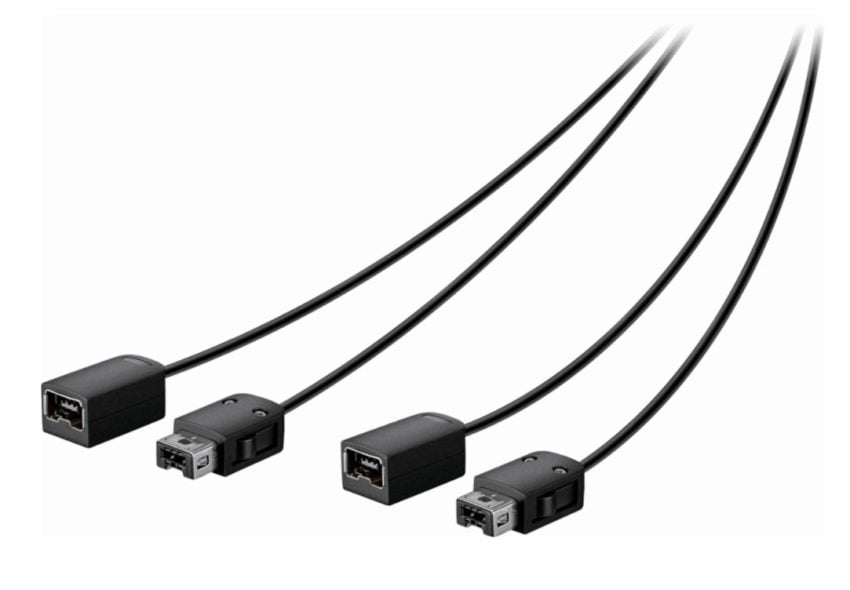 The SNES Classic controllers that come with the system are pretty short at just 4.5 feet. When you think about how you will play the SNES Classic, there's a good chance that the couch is farther than that from your TV.
You can buy 6 foot or 10 foot SNES Classic Controller extension cables that allow you to lean back on the couch and play without going big on wireless controllers. The only reasons to skip this is if you plan to get a really long HDMI cable or you plan to play at a desk most of the time.
If you already have NES Classic or Wii U extension cables those should work just fine without the need to buy new ones. These come in a two pack, so you only need to make one purchase to get enough for all your controllers.
Best Buy sells Insignia branded 6 foot cables for $9.99 and you can buy 10 foot extension cables on Amazon for $10.99. You can pick up the Best Buy models in many stores today, but the quantities are limited.

As an Amazon Associate I earn from qualifying purchases.