Best Galaxy Note 9 Wireless Charging Pads
RAVPower Fast Charging Puck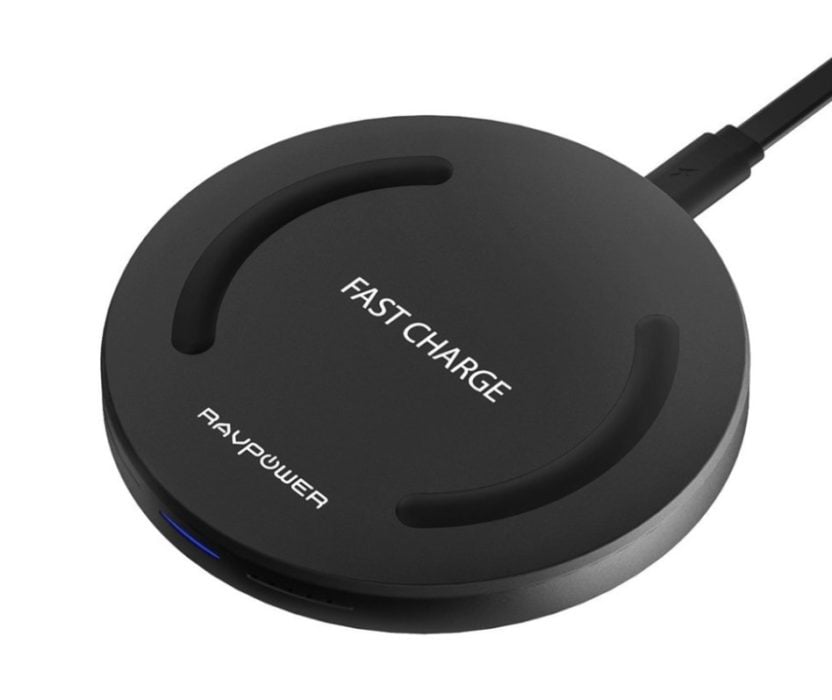 If you wanna go cheap without losing fast charge, try this.
The RAVPower charger is a small little plastic wireless charging pad that supports 10w fast wireless charging. It's thin, affordable, and works great. They added long strips of rubber feet on the bottom, and rubber strips on the top too. This way your shiny new Galaxy Note 9 is completely safe while getting the fastest recharge possible. It won't vibrate off from an incoming call. Yes, we've seen it happen.
You won't get scratches on the back glass using this. Additionally, this and most wireless charging pads work through a case, as long as they're not over 3mm thick or have metal on the back.
This does a little of everything, and it's cheap.

This article may contain affiliate links. Click here for more details.