Best Galaxy Note 9 Wireless Charging Pads
Aukey Fast Wireless Charger Slim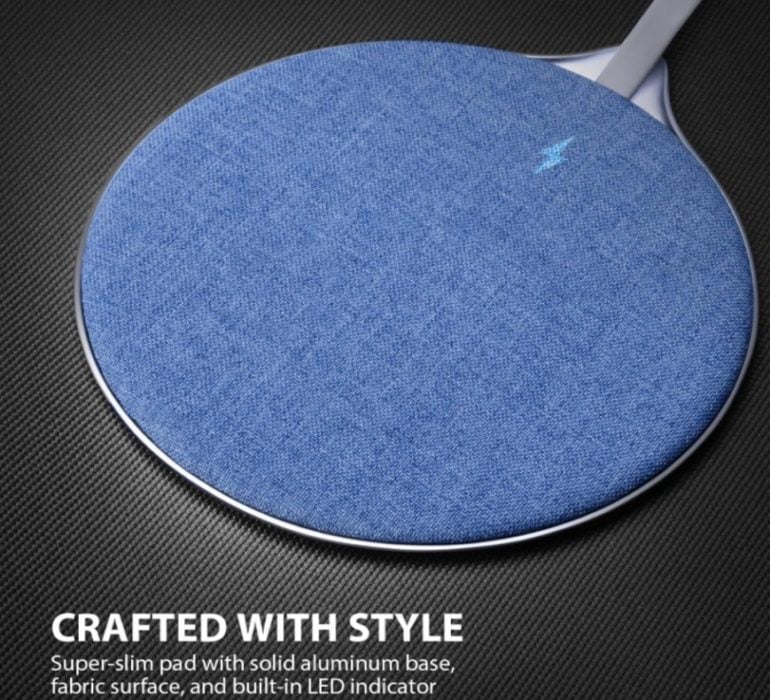 This next fast wireless charging pad is all about style and speed.
The Aukey 10w fast wireless charging pad (LC-04) is an elegant charging solution that lets you ditch the cables in style. The fabric on the top is my favorite, which prevents the glass back of the Note 9 from getting scratched. There's a built-in LED charging indicator, and the cable is built-in too.
You don't need to buy an extra and you'll never lose it, it's all built-in. Just use the wall plug that came with your Note 9 and this will do wireless charging as fast as possible. Drop your phone on this pad and you're all done.
Buy it Now on Amazon for $12.99

This article may contain affiliate links. Click here for more details.