5 Best Xbox One Hard Drives
Everyone loves video game consoles because they're easy to setup and simple to maintain. What's more, they're usually cheaper than purchasing all the parts necessary for a gaming PC. The Xbox One and Xbox One S both play the same games and use the same controllers. They connect to Xbox Live over the internet the same way. What separates them is how fast you'll find yourself searching for the best Xbox One hard drives to continue enjoying your library.
Every Xbox One and Xbox One S has mostly the same internals inside, even though they look very, very different. Gamers need only choose which free game they'd like to get and how much storage they need. This works out well for the more expensive Xbox One S bundles that include 1 terabyte or 2 terabytes of storage.
This doesn't necessarily end well for those that purchase a Minecraft Xbox One S bundle that only has 500GB of storage. It doesn't work out well for anyone that has a huge collection of digital games thanks to programs like, Xbox Live Deals with Gold and Xbox Live Games with Gold either. You need room to store your games and enough space to also download any updates they require. You'll want to leave room for some of Xbox Live's entertainment apps too.
Read: How to Add a Hard Drive to Xbox One for More Storage
The best Xbox hard drives allow you to easily add more storage to your console. Some of them offer durable exteriors so that you can carry them in your backpack or pocket without worrying about damaging the sensitive hardware that's inside of them.
Why We Need Xbox One Hard Drives
We need Xbox One hard drives because storage on the console isn't infinite. Your smartphone or tablet eventually runs out of storage if you continue to fill it with apps, games, music and movies without deleting anything. The same thing applies to your Xbox One. You can't store music or movies on your Xbox One console, but the games that it plays take up lots of space.
Read: 7 Best Free Xbox Games
Halo 5: Guardians wasn't a huge game when it arrived on the Xbox One back in the fall of 2015. The game has gotten so much free content and new maps that downloading it today would hog around 100GB of storage on your Xbox One console. More and more games are giving new content away for free in the hopes of keeping gamers around longer. This only makes the need for Xbox One hard drives grow. Then there's downloadable content to take into account, which can push a game's installation size higher. Gamers can save some space by getting their titles on a disc, but all games need to be installed on the system in some form. There's no getting around that.
Read: How to Fix Your Hard Drive After Using it on Xbox One
How to Add Xbox One Hard Drives
Luckily, Microsoft saw this storage problem coming early on. Xbox One picked up the ability to use USB hard drives to store video games and apps back in 2014. The Xbox One S launched with this feature. You can use any of the console's USB ports to add Xbox One hard drives for more storage. Keep in mind that your console will overwrite any information that's on the hard drive you provide. Also, the drive you decide on needs USB 3.0 technology and at least 256GB of storage capacity.
5 Best Xbox Hard Drives
Seagate Game Drive for Xbox
Western Digital My Book Desktop External Hard Drive
Seagate Game Drive Xbox Halo Wars 2 Edition
Seagate Expansion 4TB Desktop External Hard Drive
Seagate Expansion 1TB Portable External Hard Drive
Seagate Game Drive for Xbox - $89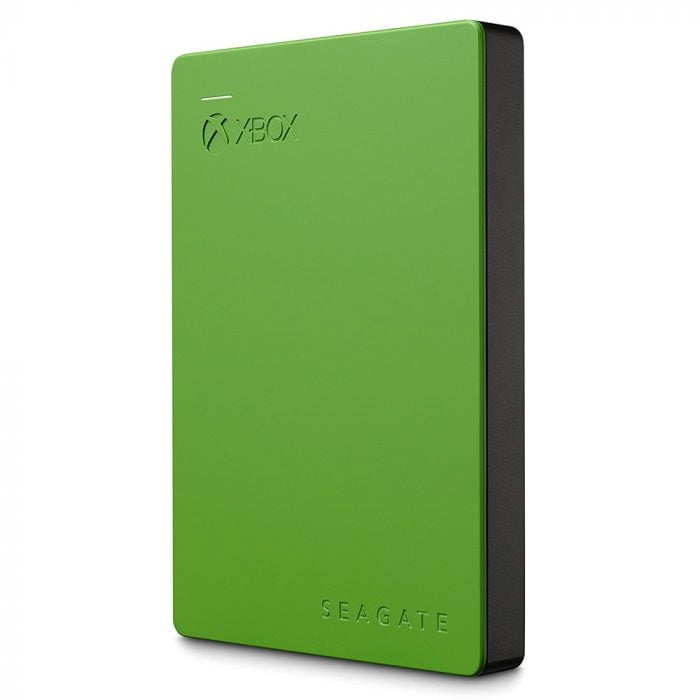 The Seagate Game Drive debuted around the same time that Microsoft added USB storage support to the Xbox One. The hard drive is decked out in a light green and black paint job. The Xbox logo is emblazoned on the front so that the entire family knows it's for use with the Xbox.
Because it's a portable hard drive there's no separate power cable to connected to your console or a power outlet. There are 2 terabytes of storage inside.

[ Buy the Seagate Game Drive for Xbox 2TB from Amazon for $89.99 ]

As an Amazon Associate I earn from qualifying purchases.