Beware: Apple Starts Charging for iPhone 6s Preorders
Watch out for your bank accounts, Apple is now charging users for iPhone 6s preorders. If you stayed up late at night last week to make sure you get a device on the iPhone 6s release date, Apple is starting to take your money for the iPhone 6s and iPhone 6s Plus.
Even though the iPhone 6s release date is still over a week away, Apple is already taking your money for the new iPhone.
This is a sign that Apple is almost ready to start shipping iPhone 6s preorders to customers who are supposed to get the iPhone 6s on day one.
While most users should expect to see money come out of their bank account, if you are paying full price, or aren't used to large charges on your account you should make sure you have the funds in your account.
Apple charged two Gotta Be Mobile team members today for the iPhone 6s Plus in Rose Gold on AT&T and the AT&T Space Gray iPhone 6s. Even though Apple charged each of us for the iPhone 6s preorders today, the Apple Store Order Status still shows processing.
Typically the status will change to Preparing for Shipment soon after the payment is processed, and then users will start to get shipment notifications.
At this time we have not received an iPhone 6s shipping notification, tracking number or other communication about our order.
If you don't have enough money in your account, or if payment fails, Apple will allow you to choose an alternate payment without losing your place in line.
You can login to your bank or credit card website to see if Apple charged you for your iPhone 6s or iPhone 6s Plus order. If you don't see a notification in pending charges yet, it is not the time to worry as Apple may not charge everyone for some time yet.
Even if the iPhone 6s shipments start in the next few days, it is unlikely that there will be early iPhone 6s deliveries ahead of the iPhone 6s Plus release date of September 25th. Apple normally coordinates with Fedex and other delivery agents to make sure that the iPhone is not delivered early.
[polldaddy poll=9083149]
iPhone 6s vs iPhone 6: What's New
3D Touch Display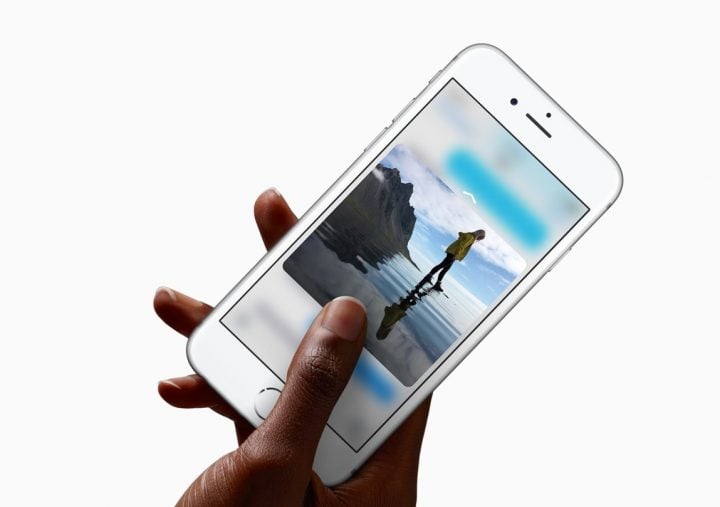 The new 3D Touch display on the iPhone 6s and iPhone 6s Plus makes a plethora of features possible, some of which we will break out into sections.
In short the new iPhone 6s display is the same size and resolution as the iPhone 6 display, but it can now tell the difference between a tap, a press and a deeper press. This allows users to call up secondary actions in many apps and on the home screen as well as in games.
The video above shows the new 3D Touch display on the iPhone 6s and iPhone 6s Plus. Even though the iPhone 6s display looks very similar to the iPhone 6 and both phones run iOS 9, you cannot use these new features on the old iPhone because the technology is not there.
3D Touch display actions work on the home screen, in Apple apps and in third-party apps.

As an Amazon Associate I earn from qualifying purchases.