Cheap Xbox One Games for Kids: 7 Ways to Save
Use these ways to find cheap Xbox One games and make your budget stretch. Instead of paying $59.99 for a single game, you can unlock an entire library for your child with a 6-month Xbox Game Pass. Subscribe to Xbox Live Gold and you get new discounts on games for your child every Tuesday. Your child also gets access to four games a month, without you spending any more money.
Here's everything that you need to know about using them to slash your family's entertainment budget.
Xbox Game Pass – $9.99 a Month
Xbox Game Pass is the latest, best way to get cheap Xbox One games for your kids.
If you're familiar with Netflix, Xbox Game Pass won't surprise you. The service lets your child play any of its more than 100 games for $9.99 a month or $60 a year. These games range from classics released for the Xbox 360, Microsoft's last gaming console, to newer titles.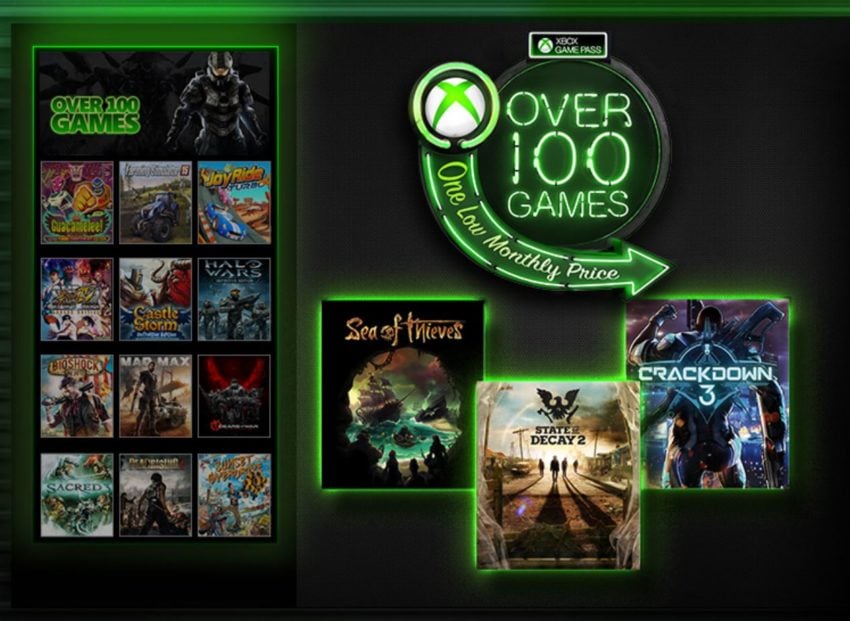 Read: Is Xbox Game Pass Worth Buying?
Buy Xbox Game Pass and know that your child can play the latest Halo, Gears of War and other Microsoft exclusives when their friends are playing them. Xbox Game Pass unlocks new Microsoft-made games on the day they're released.
Games stay in the Xbox Game Pass library for months, but are eventually replaced with other titles. Before a game leaves the service, use the 20% discount that Game Pass includes to add a game your child loves to their personal library permanently.
Your child loses access to Xbox Game Pass games when their subscription expires.
Used Xbox One Games
Used game stores are an excellent way to get cheap Xbox One games for your kids.
These stores give gamers cash and store credit for their games, then sell the games to you for less than they would cost brand new. You can get some of your money back when your child finishes the game. Just sell the used game back to the store for credit or cash. You must do this on their behalf because sellers must be 18 or older and have a photo ID.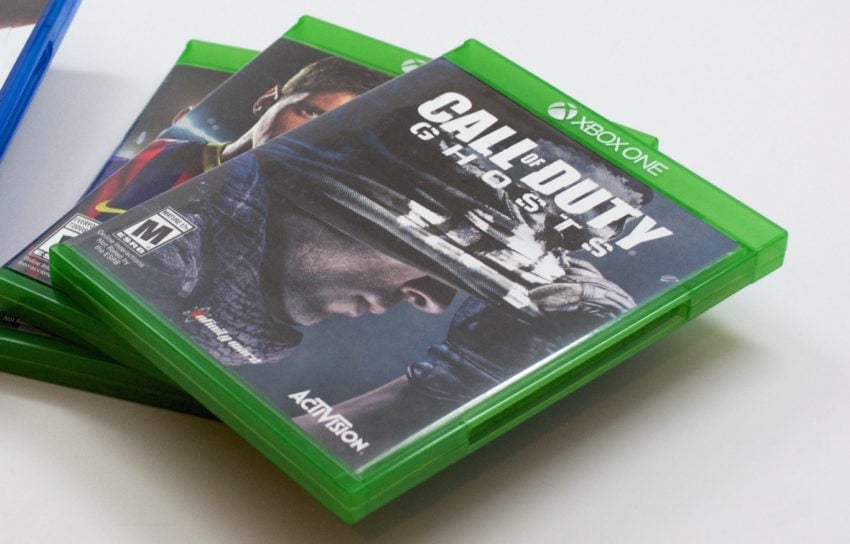 There's almost always a store near you that sells used games. Best Buy and Game Stop sell used titles in store and online. Wal-Mart and Amazon have used games on their site, just count on shipping charges.
When it's time to sell your child's games, all four stores will give you store credit for them. Game Stop is the only store that will buy your child's games for cash.
How Much is a Pre-owned Xbox One Game?
The money you save by buying your child cheap Xbox One games from a used gaming store varies. The newer the game, the more that game is. For example, a game just released a few weeks ago usually costs $54.99 used at Game Stop. That's just a savings of $5.
For the most savings, look for games that are months or years old. Quantum Break, for example, costs just $17.99 at Game Stop. It launched in 2016.
Also, keep an eye on buy 2-get-1 free deals and promotions that earn you more store credit for games your child doesn't play anymore.
Xbox Live Gold – $9.99 a month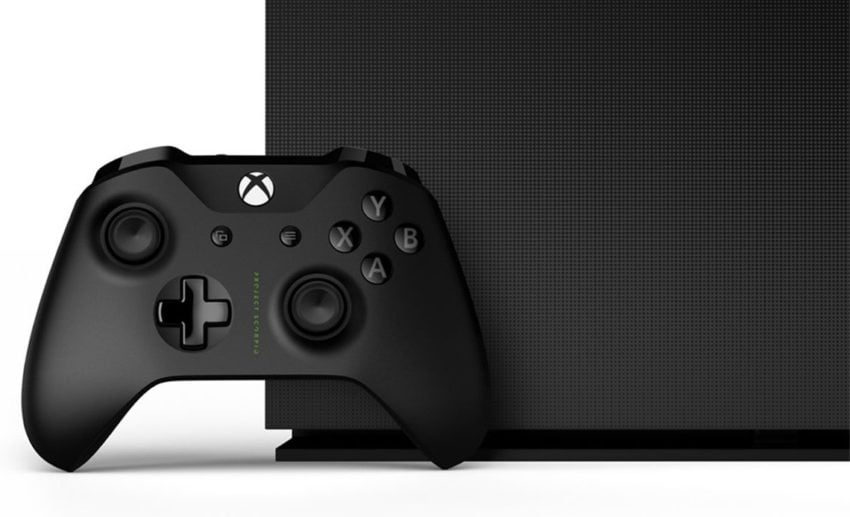 Xbox Live Gold is another gaming subscription from Microsoft, but it's separate from Xbox Game Pass. Xbox Live Gold includes steep discounts on games and multiplayer access to play with other people.
Read: Is Xbox Live Gold Worth Buying?
Microsoft adds cheap Xbox One games for Xbox Live Gold subscribers to purchase every Tuesday. The savings and selection vary from week to week, but there are usually some solid deals you can take advantage of. For example, Dragon Age Inquisition costs $39.99 normally, but sold for $10 in a recent Xbox Live Gold sale.
Xbox Live Gold also includes access to three games at no extra charge. Microsoft calls this promotion Games With Gold. The company switches at least one game into the Games with Gold library every 15 days.
Xbox Live Gold costs $9.99 a month or $59.99 a year. You child loses access to any games they downloaded through this program if their subscription expires.
Amazon Prime – $10.99 a Month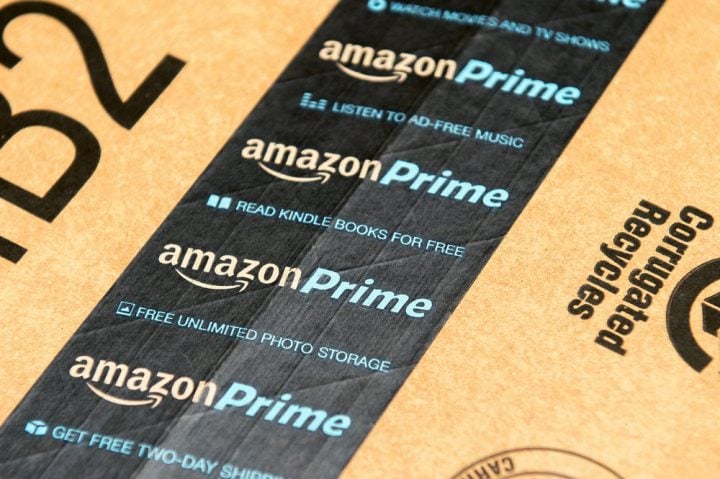 Amazon's popular shipping discount service is also a great way to buy cheap Xbox One games for kids. Every Amazon Prime subscriber can buy a new a disc copy of a game before launch and receive a 20% discount. This brings the price of an Xbox One game down to $47.99 from $59.99.
Amazon Prime costs $10.99 a month or $99.99 a year.
EA Access – $4.99 a Month
Subscribe to EA Access if your child is really into sports games, like Madden.
This service works a lot like Xbox Game Pass. Pay the service charge to let your child play any game from the EA Access library. A subscription also comes with a 10% discount on game purchases and access to new EA games days before they arrive for other people.
Read: Is EA Access on Xbox One Worth Buying?
Cost and game selection are where EA Access shines. A year of the service costs $29.99. That's half of what a new game does. For that money, your child can download sports classics, like Madden 17, NHL 17, FIFA 17 and NBA Live 18. These are games EA releases new copies of every year with updated rosters for $59.99. EA publishes some of the biggest franchises in gaming, like Star Wars Battlefront, Mass Effect, Titanfall and Battlefield. 
If there's one drawback to EA Access, it's that the latest games don't arrive on the service until months or years after their launch. That could leave your child playing old editions of Battlefield and Star Wars Battlefront while their friends are enjoying the latest titles.
Gamers Club Unlocked – $30 a Year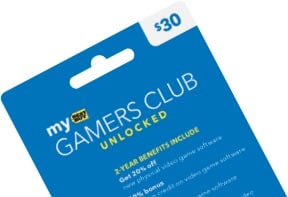 Best Buy's video game discount program, Gamers Club Unlocked, is an excellent way to get cheap Xbox One Games. It's not a subscription service, but it still offers plenty of savings.
Just $30 gets you 20% off your child's video game purchases for two years. With that discount, a new game goes from costing you $59.99 to just $47.99.
Additionally, you get 10% extra credit when you trade in the games your child has finished and a 10% discount on used games, which are already heavily discounted. Every time you buy your child a game with a Gamers Club Unlocked subscription you get points added to your Best Buy Rewards account for future purchases.
Read: Is Gamers Club Unlocked Worth Buying?
Additionally, My Best Buy gives shoppers that buy new games before release a $10 rewards credit for use on other stuff. This credit doesn't require Gamers Club Unlocked at all, so definitely use the program to buy yourself something nice or pay for even more games.
Subscribe to Gamers Club Unlocked
Free Xbox Games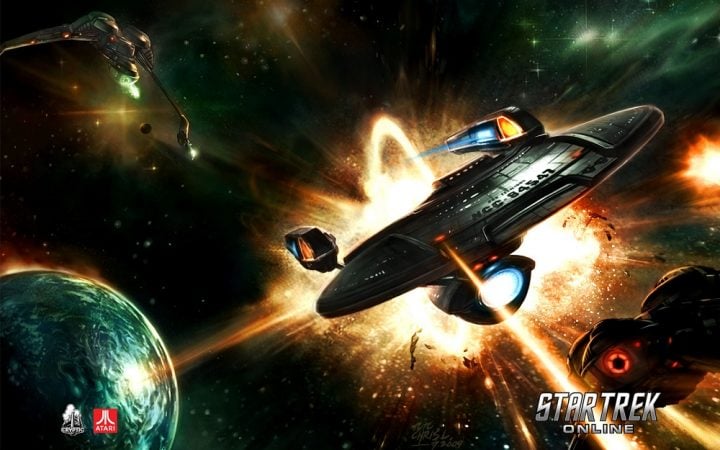 For maximum savings, pair some free Xbox One games with one of these other ways to get cheap Xbox One games for kids.
Xbox One has free games, just like your smartphone or tablet. In-game purchases let your child add new weapons and gear with money if you approve of it. World of Tanks, Roblox and Star Trek Online are just a few of the Xbox One's free games. Our Best Free Xbox Games breakdown includes details about these titles and other great Xbox games that don't cost anything.
If you choose to let your child download free Xbox Games, create a child account on Xbox Live. You can grant them a small gaming allowance without giving them your credit card details for future purchases.
How to Know Which Games Are Safe for Kids
Before you buy any cheap Xbox One games, learn how to find games that are safe for your child. You don't want to spend money on a game and have to take it away because it is inappropriate. Also, it's difficult to get a refund for games. Stores don't let you return a game disc once it's opened. Digital game stores don't always allow refunds.
Xbox One games in the United States have a rating from the Electronic Safety Ratings Board on the front of their case or on their game page in the Microsoft Store. The ESRB rates games based on their subject and gameplay, just like the Motion Picture Association rates movies. You should use these tags to quickly decide if a game is right for your child.
If a game's rating includes an E, it's family friendly. EC stands for Early Childhood. E for Everyone is a game that's fine for the entire family to play. E10 is the rating for a game that's recommended for players older than 10 because of gameplay or its subject.
As you're looking for cheap Xbox One games, keep the next three ESRB ratings in mind. T for Teen games have some violence and are not suitable for young kids. M is for Mature audiences. Finally, AO is for Adults Only. You won't see many games with an AO rating, but the T for Teen rating is very common.
The ESRB website has a database of games it's already rated. Use that database to quickly find kid-safe games if you don't have any specific titles in mind.
Use Gotta Be Mobile's How to Set Up Xbox One Parental Controls guide to block your child from seeing anything inappropriate on Xbox Live, including trailers for T and M games.
8 Best New Xbox One Games Coming in 2018
Sea of Thieves – March 20th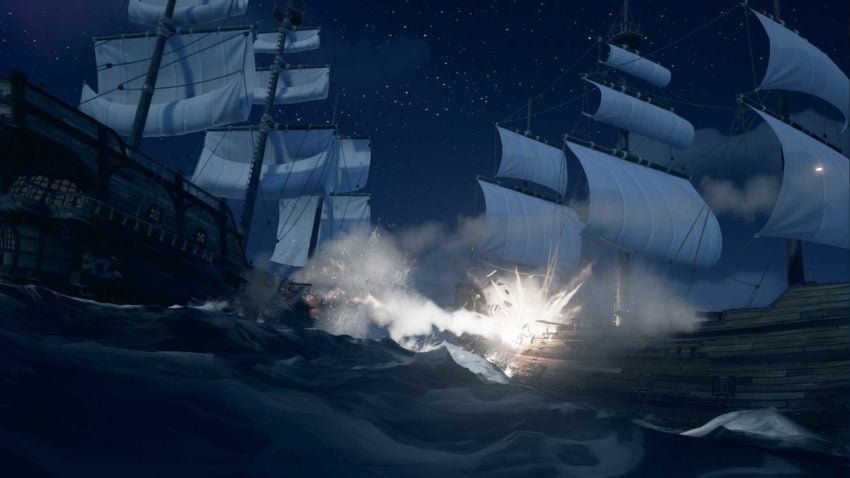 If you've ever thought a pirate's life seemed exciting, Sea of Thieves is a must-buy in 2018.

Developed by Rare, Sea of Thieves is an online role-playing game. You create your own pirate and act as captain or crew of a pirate ship. You're free to explore islands and uncover lost treasures when you aren't firing on or under fire from enemy ships. If you and your crew prefer structure, Sea of Thieves offers that too. Completing quests helps you improve your pirate and ship.


Read: Sea of Thieves Release Date, Details & Features


Sea of Thieves launches on Xbox One on March 20th. Because it's an Xbox Play Anywhere game, buying a digital copy unlocks a copy on Xbox for Windows.