Clash of Clans March Update: What You Need to Know
After months of silence and no big changes Supercell just announced the March Clash of Clans update. The first big update since December, and only the second in the past 5-6 months. For the millions still playing Clash of Clans, read on for everything you need to know about the March update. From what's changing, and what troops will be better than ever. Including a teaser that something huge (or game-changing) is coming later this year.
This will only be the second update since October, but it's sorely needed. While many have enjoyed the new game modes and special challenges, we've been expecting changes for some time now. That's exactly what's coming.
Read: 10 Common Clash of Clans Problems & Fixes
Once the most popular game on mobile, Clash of Clans has started to slow down a bit. Players face huge villages that are impossible to beat, or get crushed by Bowler attacks and air units that cause mass destruction. As a result, Supercell just announced a big set of changes to give some love to other troops and change things up. Then, the video below teases something that should bring this game back to relevance.
The goal with the Clash of Clans March update is to boost some troops inside the game. In an effort to balance overall gameplay, keep things exciting, and give players more options than ever before. Supercell looks at attack stats, most used troops and other things to determine what needs to change.
However, we can expect some other things to be included in the update. We just don't know what yet. The team usually releases sneak peeks and teasers ahead of the software update, revealing new options. So far we have none of that, with nothing more than a change-log of troops getting buffed to be stronger moving forward. There also is no release date for this update yet, but it should be live soon.
Clash of Clans March Update
Without further delay, this is what we know so far about the March Clash of Clans update. These are the changes gamers need to be aware of, and take into consideration while playing. You'll need to adjust battle strategies, improve your base layout, and other things.
The Witch, Miner, Hog, Dragon, PEKKA and others will all be deadly after this update arrives. Here's the changelog that's available thus far.
NEW: Air defense level 9 (TH 11)
Air Defense levels 4-8 upgrade cost and time decreased
With high-level air armies gaining traction, it's finally time to release a VIVIDLY colored TH11 Air Defense. This will be cheaper for players, and a new upgrade will help take down those Lava-Loon attacks.

Wall level 12 limit increased by 25 (TH11)
More level 12 Walls means more options for defending TH11 layouts!

Hog Rider levels 5-7 hitpoints increased
Miner hitpoints increased (all levels)
Whether as first-strike or support units, both Hog Rider and Miner will enjoy some survivability improvements with this HP boost.

Dragon levels 4-6 damage increased
P.E.K.K.A levels 3-5 damage increased
The challenging task of getting these high-level power-hitters to your prize target will be all the sweeter with these damage buffs! These may seem small, but a damage increase for the PEKKA can be deadly to a Town Hall.
Witch spawning rate increased
A regular member of our balancing updates, the Witch is now getting a boost to what makes her the Witch – spawning skeletons, and LOTS of them.
We also see a big change to the Witch, yet again. It's one of the least used cards in the game, after being extremely overused at one point. The Witch will now spawn even more skeletons, at a faster rate, than ever before. Expect some powerful PEKKA, Wizard, Witch combos in the future.
More Details & A Huge Teaser
Here's a quick video that goes over everything in more detail, and teases an upcoming Clash of Clans update that will be massive. The biggest in the history of the game.
As we all know, Clash of Clans is starting to slow down. Excitement around updates is fading, and millions of players are no longer logging in for battles or Clan Wars. That can happen after being one of the biggest games on the planet for 3-4 years.
Read: How to Transfer Clash of Clans to a New Phone
From what we're hearing a hugely massive update is coming later this year. That's why we've seen almost nothing since October of 2017. The developers have been working on something special. This could be the long-rumored "sailboat" update that lets us wander to other islands, giving the game another dimension entirely, or something else. We really have no clue.
What we do know though, is Supercell and their developers are are highly successful with everything they do. From Boom Beach, to Clash of Clans and Clash Royale. If a massive update has been being worked on for the past 6-8 months, we'll be learning more soon. In closing, get excited for Clash of Clans, because things should be changing drastically for the better, soon.
Clash of Clans 2017 Update: 8 Things We Want Next
More Gem Mines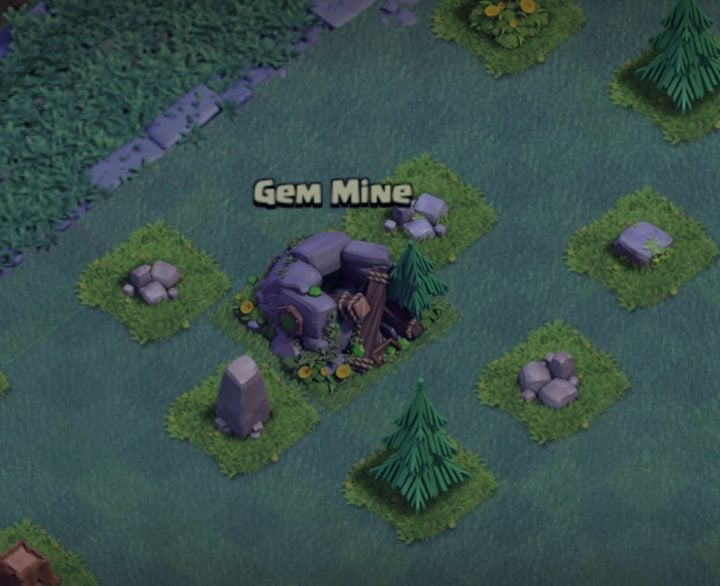 Every time Clash of Clans posts to Twitter or Facebook, someone in the comments asks for a gem mine. We never thought this would ever happen, but it did. The May update finally added a Gem mine, but only to the Builders Base. Gems work in both villages, so it's helpful, but also very slow. In fact, it only produces a few gems a day and isn't really worth the cost to unlock it.
Allow another Gem mine in the regular village or faster production. Nothing crazy like hundreds a day, just a few. Enough to mix things up for players without digging into Supercell pockets completely.
Those who are willing to slowly save up gems over the long haul could use this to their advantage. Then, like regular gold in the game, attackers should be able to steal your gems from Gem mines. We don't have a Gem storage but attackers should be able to earn a few. This could even give players an incentive to not only use them but attack when someone is sitting on a pile of gems.

This article may contain affiliate links. Click here for more details.