Fallout 4: 12 Things to Help You Get Started
Pick Up Everything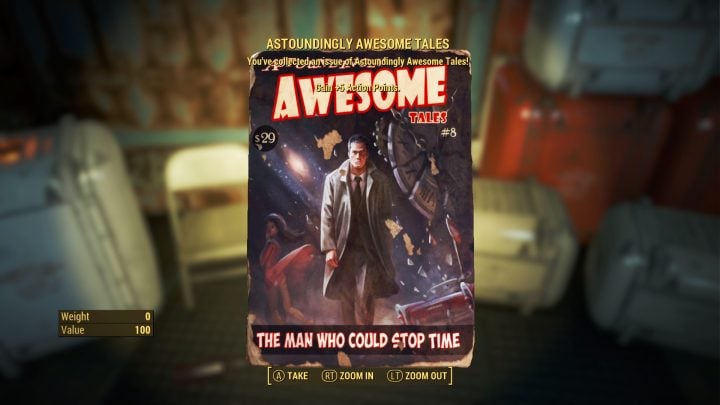 I recommend picking up just about anything you see. Clipboards, wrenches, meat from dead enemies, cigarettes, toy cars. All of these things have value and just about everything you find is going to come in handy when you start crafting weapon upgrades, armor and settlements.
I became over-encumbered really early on in the game but it wasn't a problem because I could store all of it in my workshops. I suggest picking a few go-to workshops early in the game (Sanctuary Hills and the Red Rocket gas station are the two I've been using to store my junk). Remember, you can fast-travel to them whenever you want.
I tend to pick up just about everything I see and Bethesda has rewarded me. I've been able to craft weapons, armor and towns with ease. And I've been able to level my character at a steady rate because of it. Remember, Power Armor allows you to carry more.

This article may contain affiliate links. Click here for more details.