Fallout 4 Far Harbor Beta: 5 Things to Know
The third Fallout 4 DLC release is heading to Xbox One, PS4 and PC later this month. Ahead of the public release, Bethesda will test the Far Harbor DLC. Here, we take a look at the important things you need to know about the Far Harbor beta.
In February, Bethesda finally outlined its initial batch of Fallout 4 DLC release details for Xbox One, PS4 and PC.
Up first was the Automatron Fallout 4 add-on. It's now available for Xbox One, PS4 and PC and it brings new quests and customizable robot companions to the wasteland.
In April, Bethesda released its second Fallout 4 DLC dubbed Wasteland Workshop. Wasteland Workshop is a $5 add-on that focuses on settlements and arena fighting.
Up next is the big kahuna, the $25 Far Harbor DLC.
The Far Harbor release date is confirmed for May 19th for Xbox One, PS4 and Windows PC. Some people will be able to play it earlier than that though thanks to Bethesda's Fallout 4 DLC beta program.
With Far Harbor beta invites out, we want to focus on the most important things you need to know about the Far Harbor DLC beta.
Closed Far Harbor Beta
The Fallout 4 DLC beta program is designed to help Bethesda discover bugs and other problems before the DLC's public release on May 19th.
Unfortunately, the Far Harbor beta isn't an open beta like Fallout 4 1.5 update beta was for the PC. No, it's a closed beta which means that it's invite only.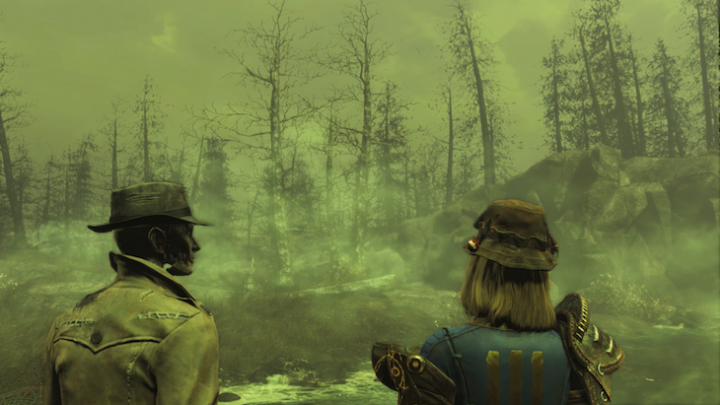 The only way you can get into a Fallout 4 DLC beta is by signing up through Bethesda's website. It's free and simply requires you to make an account.
Unlike some betas, Bethesda won't open this beta up to the public at the end. It's going to remain closed throughout so if you didn't get an invite you'll have to wait for the next DLC announcement.
Bethesda is planning more Fallout 4 DLC for 2016 but it hasn't gone into detail about those add-ons. Yet.
Invites Are Out
If you signed up to test Fallout 4 DLC, you should go check your inbox.
Bethesda sent out invites to the Far Harbor DLC beta last week and those who were accepted were given a unique code that unlocks the Far Harbor DLC content.
If you signed up and you haven't checked your inbox in awhile, you'll want to go do that now. A code could be waiting for you.
If You Didn't Get an Invite
If you didn't get an invite, don't fret.
Entry into the Far Harbor DLC's beta doesn't guarantee access to future Fallout 4 DLC betas.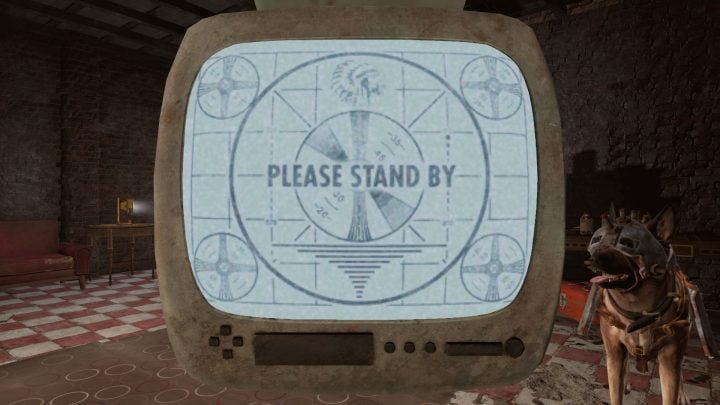 Bethesda might pull new names out of the hat for future betas so you'll want to sign up if you haven't done so already. To toss your name into the hat, you'll want to head on over to Bethesda's website.
Those of you who did sign up still have a chance to get selected so keep an eye out for an invite once Bethesda starts testing its upcoming Fallout 4 DLC.
Full Version of Far Harbor
Beta testers get the full version of Far Harbor. That means it comes with all of the items and that means it comes with the achievements/trophies.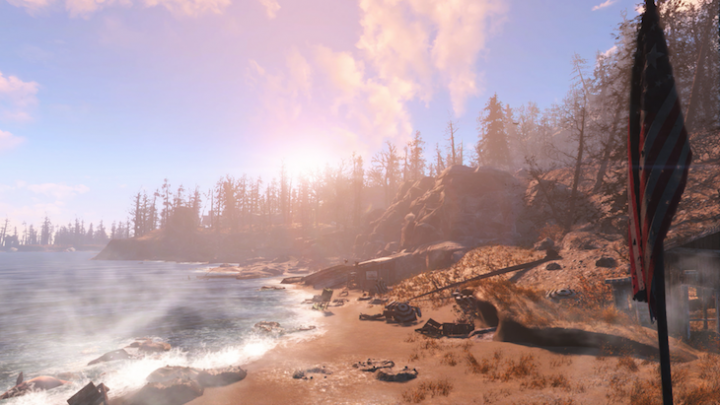 Far Harbor beta testers won't come away empty-handed. No, Bethesda will reward testers with a free copy of Far Harbor, a $25 value.
NDA & Leaks
You need to be 18 years old to sign the NDA agreement that Bethesda is sending out to successful applicants.
This NDA is designed to prevent leaks and tweaks ahead of the Far Harbor release date on May 19th. As a reminder, here are a few highlights for those of you inside, and outside of this beta.
ZeniMax reserves the right to reset the Game, Your Game account (if any), Your characters, inventory items, achievements, and/or in-Game settings at any time during the Beta Trial.
An access key can be used only once. You agree that You will not provide any such Software (including any access key) to any other person or entity.
You may provide comments to ZeniMax from the perspective of an end user consumer concerning the features or related elements of the Game. You agree to perform such tasks as ZeniMax shall direct related to the Beta Trial in a timely manner as requested by ZeniMax.
Confidential Information includes, but is not limited to, all Feedback and all other information relating to the Beta Trial, Your selection as a Beta Trial participant, the Game (including but not limited to information and ideas relating to the Game, software, software code, designs, graphics, rules, playing strategies, artwork, visual depictions, plot, theme, settings, characters, characterizations, skills, emails, screenshots, marketing emails, marketing and promotional plans, current, future or proposed products or services of ZeniMax, written or printed documents, announcements or prereleases, product samples, artwork, graphics, promotional and/or marketing items).
You must not discuss the Beta Trial with anyone associated with a competing videogame, any videogame publisher or developer, any news or information service (whether television, magazine, online, newspaper or otherwise), or review, report, Game footage, online blog, or in any online forum or chat room, other than the official Beta Forum or specifically designated private ZeniMax forum.
You shall not copy, alter, modify, disassemble, reverse engineer, or decompile the Game, Confidential Information, or any materials received during the Beta Trial or otherwise attempt to derive source code from the Game without the prior written consent of ZeniMax.
The NDA agreement didn't stop Automatron leaks from springing so there's a chance we'll see some Far Harbor information arrive early.
11 Things to Know About the Fallout 4 Far Harbor DLC
Far Harbor Mods
Fallout 4 mods are now available for Xbox One and they should be heading to Sony's PlayStation 4 down the road.
There are a ton of interesting mods out there including some that are tailored to those playing the Far Harbor DLC.
Two of our favorites: Bridge to Far Harbor and Far Harbor Oil Rig Player Home. The first mod adds a bridge connecting Far Harbor to Old Longfellow's Cabin. It's a time saver. The other is an awesome looking oil rig that, surprise, serves as a player home.
This is just a taste. There are a number of other Far Harbor related mods on the marketplace and we expect plenty more to arrive for PC, Xbox One and PS4 in the future so keep an eye out.

As an Amazon Associate I earn from qualifying purchases.