FIFA 16 EA Access Release Date Info
The FIFA 16 release date is five days from now, but you don't have to wait to play on the Xbox One. The FIFA 16 EA Access release date is finally here — five days early in the U.S. and even earlier in other countries where the FIFA 16 release date is farther out. Here are the most important details about playing FIFA 16 on EA Access.
First off, there is no PS3 or PS4 EA Access option, so users on those consoles cannot play FIFA 16 early. There is also no option to play on Xbox 360, so this is an Xbox One exclusive option.
If you are looking to upgrade there is a FIFA 16 Xbox One Bundle that includes a 1TB Xbox One, FIFA 16 and EA Access so you can start playing early. The FIFA 16 bundle is available now, so you can still play FIFA 16 early.
[contextly_sidebar id="hfGtzLYVpXglat2ipHVyhwbNJNYCPn1n"]
Users who buy FIFA 16 through the Xbox Store can get a code to play EA Access free, which allows early access to the game.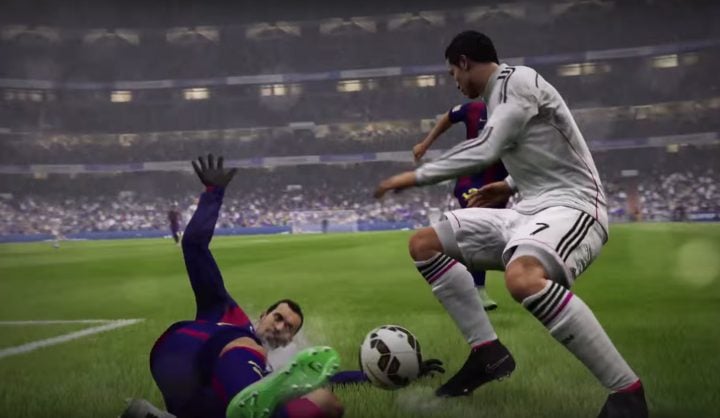 The FIFA 16 EA Access release date is September 20th and the exact EA Access FIFA 16 release time is unknown, but it normally arrives in the early afternoon on the East Coast.
EA offers a 10-hour FIFA 16 trial on Xbox One with an EA Access membership. If you don't get a free code with one of the purchases above, EA Access is $4.99 a month or $29.99 for a year. With EA Access you can play new EA games early for up to 10 hours and you get access to other full games.
EA Access includes a dozen full games in the Vault, with a wide array of titles. The service also includes a 10% discount on digital purchases including EA games and in-game purchases.
A common question is, "Do I need to pre-order FIFA 16 to play the 1o-hour trial?" The good news is that you don't need a pre-order to play this trial — just the EA Access membership.
Users looking to pre-load FIFA 16 on Xbox One do need a pre-order. If you pre-load a digital FIFA 16 pre-order you will be able to play the EA Access option as soon as it goes live, otherwise you will need to download the game then.
The good news is that if you buy FIFA 16 on disk and do the FIFA 16 EA Access trial you will not need to install the game when you get home. Just pop the disc in and you can start playing since this is the full game.
Unlike the FIFA 16 demo that is available with limited modes and teams, the EA Access FIFA 16 trial includes the full game with all modes, teams and options. The progress you make in FIFA 16 in this trial carries over to the full game on September 25th — so you get a head start on everyone else.
[contextly_sidebar id="IX2YyD5wbpLS5cqYOAwtjRReevxoQvxk"]When the game is available you can find the FIFA 16 trial in the EA Access Hub application on your Xbox One, or you may also be able to find it in the Xbox Store directly. If EA Access does not recognize your subscription you should restart your Xbox One.
If you are missing your free EA Access code from a pre-order you need to contact Xbox Support for help.
Anyone who is not at home, and wants to start the FIFA 16 download so that the trial is ready should be able to use the Xbox One Smartglass app or the web to start downloading as long as your Xbox One is set up to automatically download updates and games.
The FIFA 16 trial only last 10 hours, but the countdown stops when you are not playing. You need to make sure that you quit the game, since the timer counts even when you are in the menus of FIFA 16.
With the FIFA 16 EA Access release you can try the new FIFA 16 features and see how it compares to FIFA 15, which we also highlight in the slides below.
FIFA 16 vs FIFA 15: 10 Key Differences
FIFA 16 Teaches You How to Play Better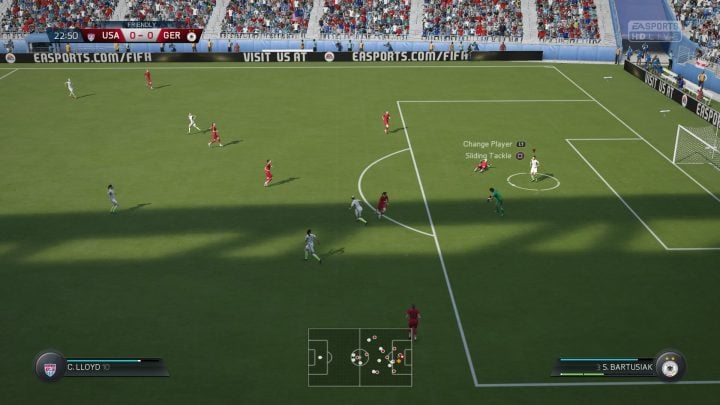 There are a lot of new FIFA 16 controls and features that you need to learn how to use. Additionally if you aren't a master of FIFA 15, you still have a lot to learn about playing FIFA 16 to your full potential.
On both PS4 and Xbox One I played with the new FIFA 16 trainer turned on. Instead of working through drills and trying to remember how to do something later in a real game, the trainer is always there.
While playing FIFA 16 on both systems a small set of commands sat over the top of my player to give me tips for using new FIFA 16 pass controls, becoming a better defender and more.
As you play the FIFA 16 trainer will start to tell you new features so that you now how to use the features. This is an essential upgrade that is making me a better FIFA 16 player. You can turn this off if you find it distracting.