Galaxy Note 8: 5 Reasons to Wait & 4 Reasons Not To
Don't Wait If You Can't Afford It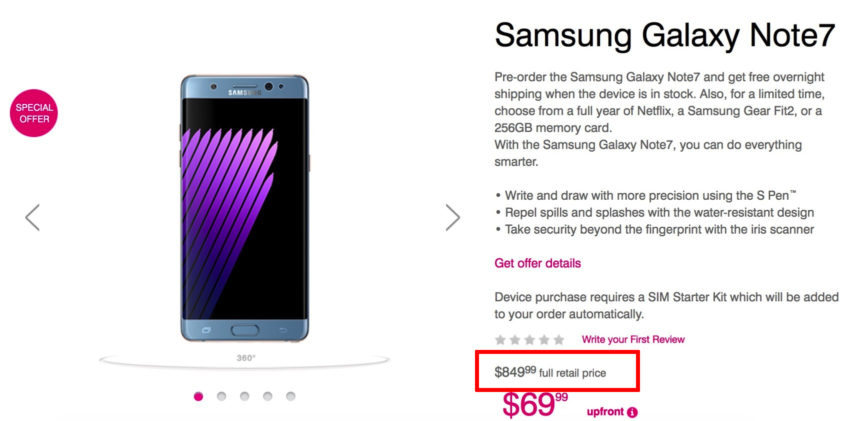 The popular and highly accurate leaker @evleaks recently shared some information about the Galaxy Note 8 price. And let's just say this is going to be one expensive smartphone.
But you should know that already, as the Galaxy Note 7 was Samsung's most expensive smartphone ever released.
When we factor in the bigger Infinity Display, water-proofing and the dual cameras, the Galaxy Note 8 could cost $1,000. In fact, that's exactly the number Evan Blass shared in late June. Although most likely buyers can expect to pay around $949 from carriers in the United States.
Just know the Note 8 will be Samsung's most expensive phone to date, even if you can get it on a payment plan from Verizon, AT&T, T-Mobile or Sprint.