Samsung Galaxy S8: Everything You Need to Know
Samsung's upcoming Galaxy S8 is almost here and the excitement is building by the day. Many are patiently waiting for it to arrive, but with leaks appearing daily it's getting difficult. With that in mind we want to share some info about the Galaxy S8 release date, rumors, and specs. Including the latest leaks, pricing and more.
Building on the success of the Galaxy S7 while avoiding a mess similar to the Galaxy Note 7 recalls and fires, the Galaxy S8 is poised to be their best phone yet. Now that the March 29th launch date is almost here, we know just about everything. For those that don't though, read on for more details.
Read: Galaxy S8 Release Date Breakdown
It comes as no surprise that Galaxy Note 7 fans and Samsung users in general are all waiting with excitement. The Galaxy S8 launch will be hugely important for the company. With a huge new 5.8 and 6.2-inch screen and a sleek design, this phone is looking good. Here are all the details available right now, latest photos, video and more.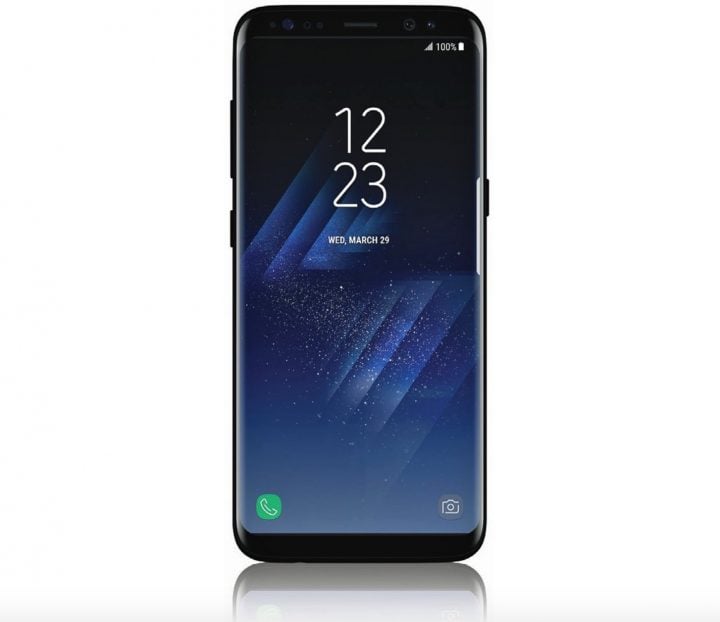 Galaxy S8 rumors have been swirling for months, but we're getting new information each and every day as March 29th nears. In fact, over the weekend a slew of details and new photos surfaced. Samsung even confirmed their virtual assistant Bixby will debut to take on Google Assistant, Siri and Alexa.
Last year the Galaxy S7 and S7 Edge were arguably the best smartphones on the market. Taking the impressive design of the Galaxy S6 and improving it in key areas. The camera was better, battery life was vastly improved, and we received features like water-resistance and a micro-SD slot.
The addition of a bigger 5.5-inch Galaxy S7 Edge helped, and gave customers another option to choose from. In 2017, buyers can expect even more. Ditching the physical home button and slimming down the bezels gives us a great result. The Galaxy S8 has a huge 5.8-inch Quad-HD display. Additionally, the bigger S8 Plus has a 6.2-inch screen. All while being similar in size as last year. Below is the latest photo to surface. It compares the Galaxy S8 to the iPhone 7. Showing just how dated the old Apple design really is.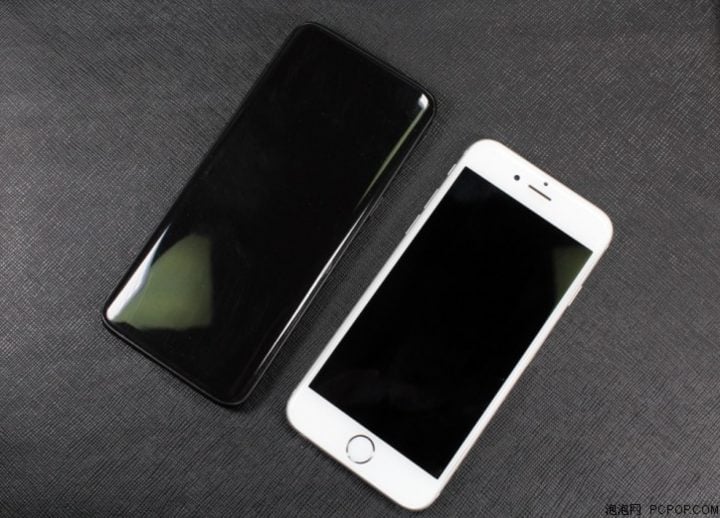 Read: Galaxy S8 Feature Poised to Beat Pixel & iPhone
It looks like Samsung is giving us bigger screens, perfect for Note fans. The fingerprint scanner is located around back, but in an odd place. It will continue to offer a 3.5mm headphone jack, have a bottom speaker, and USB Type-C for charging and sync. Here's one more new photo from the weekend showing the LG G6, Galaxy S8, Galaxy S8 Plus and Galaxy S7 Edge. A perfect reference for those considering one or the other.
Right now everything we've seen has been a leak or a rumor. Except for the one teaser video from Samsung confirming the March 19th event. However, everything is well documented at this point. The only thing we still don't know is the actual release date. Although countless reports suggest it will be around April 24-28th.
At the end of the day, we just need to wait and see. It's coming soon enough. Are you looking forward to the Galaxy S8 or Galaxy Note 8? Will you still buy a Samsung smartphone following the Note 7 recall? Let us know in the comments. For now though, our slideshow below is absolutely everything you need to know as the March 29th release nears.
Galaxy S8 Release Date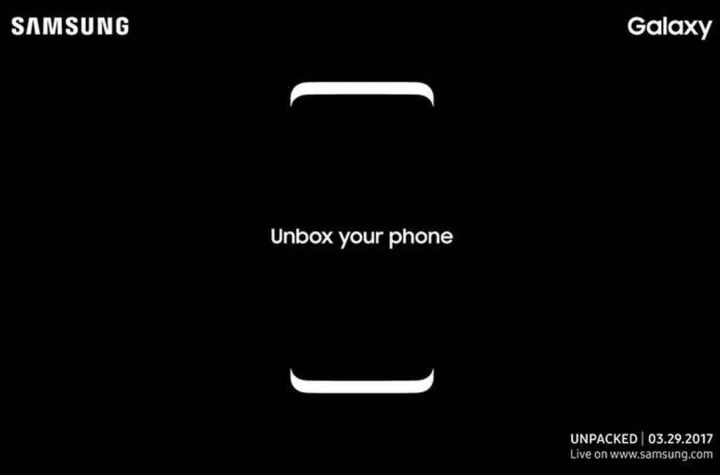 Well, we have some good and some bad news. As you all should know by now, the Galaxy S8 and Galaxy S8 Plus will be announced on March 29th. Samsung confirmed it themselves. When will it be released and available to buy though? That's anyone's guess.
Multiple reports have been floating around suggesting April 21st, and most seemed to settle on April 24th a few weeks ago. However, this week famed leakster Evan Blass, know as @evleaks, said that Samsung has delayed the release yet again.
Now, it looks like the March 29th launch event is still on track, but the global release date has been delayed. His sources suggest the Galaxy S8 will be available around the globe and from all major carriers "from April 28th" instead of the 21st. Basically an entire month after its announced. This would be the longest we've had to wait for a Samsung device in the past few years, so things could change. Either way stay tuned for more details and expect it to be available near the end of April.

As an Amazon Associate I earn from qualifying purchases.