Google Pixel 2 Problems: 5 Things to Know
The Google Pixel 2 and Pixel 2 XL are two excellent smartphones but they aren't perfect. With the release date here and millions of phones shipping to users, problems are starting to surface. With that in mind, we want to walk you through the most important things to know about Pixel 2 and Pixel 2 XL problems.
Google's new phones arrived to plenty of excitement and early reviews are extremely positive, at least for the bigger Pixel 2 XL. With one of the best cameras on the market, they are legitimate competitors to the iPhone 8, iPhone X, Galaxy S8, and other high-end Android smartphones.
Read: 10 Google Pixel 2 Features You'll Love
This roundup shows you how to prepare for Pixel 2 updates, details potential issues like the display, and offers resources to fix them. We'll also discuss some of the early Pixel 2 problems we're hearing about so far.
For starters, one of the biggest Android and Pixel problems is Bluetooth. For months users have voiced frustration and complained about connectivity and playback issues. Google recently confirmed that the October security update fixed part of it. Then, the first Google Pixel 2 update in November will finally fix Bluetooth problems plaguing Android.
In the coming weeks, likely sometime in November, Android 8.1 Oreo will arrive and fix Bluetooth once and for all. At least that's what we're hearing from Google. Which brings us to our first point on dealing with Pixel 2 problems and updates.
Prepare for Pixel 2 Updates
Problems and bugs are inevitable when a phone is first released. At some point, Google will release software updates to fix any issues. And with the first big update to Android 8.0 Oreo coming in November, as Android 8.1, any early Pixel 2 problems will get addressed.
With that said, the first step getting ready for updates. Making sure your device has enough storage to accept and complete the update, backing up important information, or knowing how to manually install Android Oreo.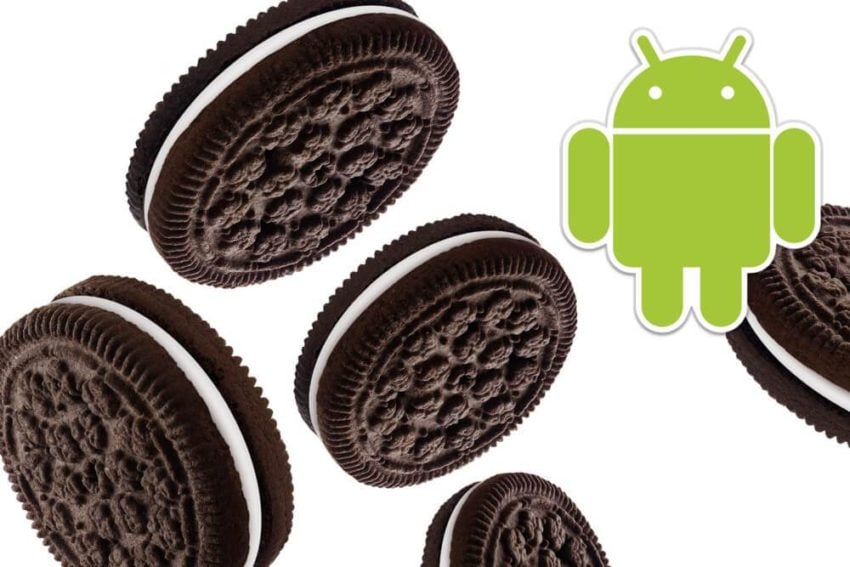 Just know that sometime within the next few weeks the first big maintenance release update for Oreo will arrive. This will fix Bluetooth, unleash the power of Google's new Visual Core chip for improved photography, and improve the Pixel 2 and Pixel 2 XL. Any early problems you experience will likely get fixed from this update too.
We've put together a walkthrough that will take you through the pre-installation process we typically use before installing Android updates.
At the very least, you'll want to backup all of your important files. Every update fixes problems, but sometimes they bring a few of their own. Be prepared, and manually install Android 8.1 if needed.
Google Pixel 2 and Pixel 2 XL Problems
A big problem we're already hearing about is the Pixel 2 XL display. Reports mention a color shift and blue hue at an angle, colors look washed out, and some reported a grainy texture at low brightness settings. Our link above explains it in detail. Basically, these aren't problems and are nothing to worry about. However, Google promised an update that will allow owners to customize the screen colors and white balance.
As expected, the next problem is Bluetooth. We're already seeing mentions of this in early reviews for the Pixel 2 XL. Like we said above, Google believes they've finally fixed Bluetooth issues and will patch the fix into Android 8.1 Oreo. This means that you may experience an issue or two for the first few weeks, but that's all. If it remains a problem, expect Google to take further action.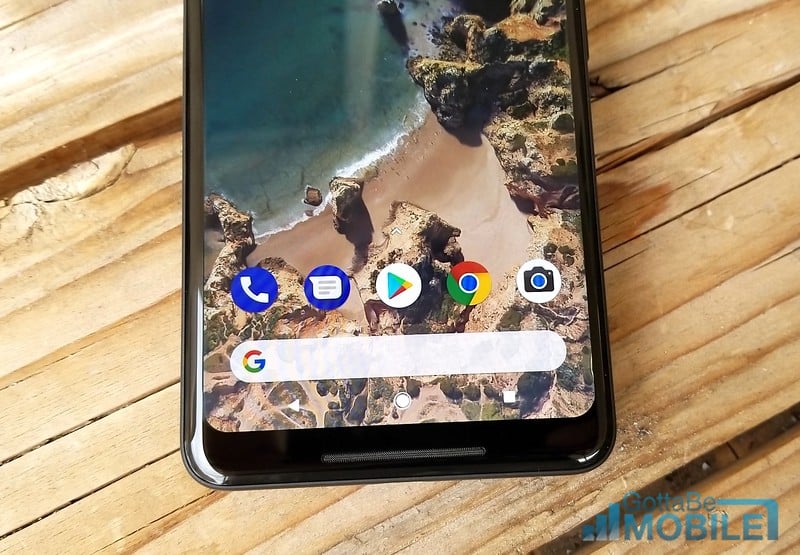 Bluetooth problems are only the tip of the iceberg though. Nexus or original Pixel owners have detailed countless Oreo problems, problems that may end up being an issue for the new Pixel 2 also. Those include weird battery drain, UI lag, freezes, various issues with sound, problems with calls, random reboots, issues with the new Picture-in-Picture feature, device recognition problems, camera problems, fingerprint issues, unlock problems, Enterprise problems, and various issues with apps. Not to mention Exchange sync with Gmail being broken for many.
Then, we expect more complaints about apps due to the new 18:9 aspect ratio of the Pixel 2 XL. The long and skinny screen displays some apps with black bars on the top and the bottom. We've seen this on the Galaxy S8 and LG V30, but those manufacturers have app scaling or fullscreen modes. There's no such option on the Pixel 2 XL. Meaning apps won't use the full screen you paid for. We're hoping a new setting in Android 8.1 offers a fix.
This is only the beginning. Look for this list to grow dramatically as more users get Google's new Pixel 2 or Pixel 2 XL. As it does, we'll update with tips to fix them.
How to Fix Pixel 2 and Pixel 2 XL Problems
If you run into problems on your shiny new Pixel 2 there's no reason to panic. A lot of early issues will get fixed in the first big update. Others you can fix with a simple reboot. Everything else you can likely fix yourself in a matter of minutes.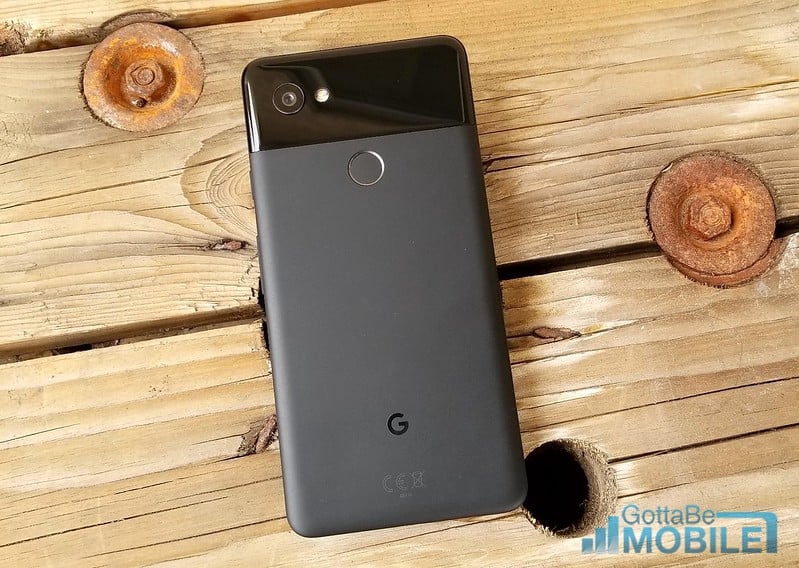 Things like GPS, WiFi, Bluetooth, or battery problems are usually easy to solve. Reconnect devices, reboot routers, forget and reconnect to connected devices, or look online for troubleshooting tips. To help you get started we've put together a list of common Pixel Android Oreo problems and fixes. Many of the Pixel 2 problems are Oreo problems, so start there.
If you can't find what you're looking for, head to Google's Pixel Help forums as it's filled with helpful information, guides, and resources.  You might also try XDA-Developers. Then, the Android 8.1 Oreo update is coming in early November to fix bugs, improve the screen colors and customization, and potentially much more.
Get Help from Google or Submit Feedback
Your next step is actually the easiest of them all. Every Pixel device sold comes with free 24/7 live tech support directly from Google.
You can chat with a helpful representative right on your device, initiative a support call in seconds, and even do what's called "screen sharing". This way your helper can see what's on your screen, and if you agree and give consent, even take over and remotely control your device to fix problems themselves.
Simply open settings in the app tray or from the notification pulldown bar. Scroll to the bottom of settings and select Support & tips to get started. You'll see popular support questions, frequent problems, how to guides, and a way to instantly contact a tech support representative.
Scroll down a little further, and there's an option to submit feedback. Report any issues to Google and you never know, the next update might fix your problem.
What's Next?
If none of this helps, know that you might be on your own for a little while. Google's fast when it comes to security patches and bug fixes, but we don't see software updates every few weeks either.
Once the phones get in the hands of millions of customers we'll have a better idea of what to expect. After that happens, check back as we'll share a full breakdown of all the most common Pixel 2 problems and offer tips to fix them.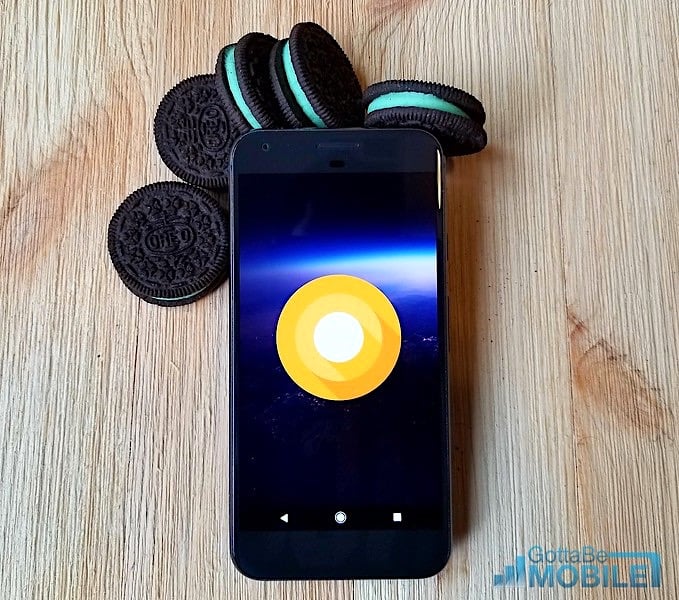 In closing, know that a major update to Android and your Pixel 2 is coming extremely soon. Google calls this an "MR" release, which stands for a maintenance release. It's the first big bug fixing and performance enhancing update to Oreo. This is Android 8.1 Oreo, and it's coming sometime in early November. However, this might get limited to developers first, before it's released to the public.
If you're experiencing issues on the new Pixel 2 or Pixel 2 XL you have options. Get ready for updates, check for solutions to common Oreo problems, get help from Google, or stay tuned for a full problem guide from us. Or, stay patient and when Android 8.1 Oreo arrives expect bug fixes and patches for lingering issues.
While you're here, take a look at the 20 best Google Pixel 2 XL cases from our slideshow below.
20 Best Google Pixel 2 XL Cases
Google Fabric Cases
First up is an official case directly from Google. These are available at its online store, and they're made almost entirely from fabric. It sounds weird, but the result is a case that's amazingly soft and comfortable to hold and use. Then, the inside has a hard polycarbonate shell that keeps the phone safe and resists damage from drops.
Google lines the inside of these cases with a soft microfiber too, so the metal and glass stay nice and new. Also, before you ask, most cases should work with the Active Edge squeeze feature for the Google Assistant. As long as the case isn't too bulky, it will register the squeeze.
Personally, fabric cases are my favorite over the past year, with Incipio (on this list) making one of the best. Google's are expensive, but they're made inside and out by Google, just like the phone.