Android 8.0 Oreo Problems: 5 Things You Need to Know
Android 8.0 Oreo problems continue to plague Nexus 5X, Nexus 6P, Pixel, Pixel XL, Pixel 2, and Pixel 2 XL users as we push into the month of November.
The company's new November Android 8.0 Oreo build comes with a nice set of bug fixes for Pixel users, but some problems have carried over into the new build. The November update also brings some problems of its own.
Many of these Pixel and Nexus Android Oreo problems are isolated to a few users, but there are a few widespread Oreo problems you should know about as we push away from the release.
With that in mind, we want to take a look at the most important things to know, right now, about the Android Oreo problems impacting the Nexus 5X, Nexus 6P, Pixel, Pixel XL, Pixel 2, and Pixel 2 XL, and others.
Our walkthrough takes you through the current state of Android Oreo problems, some resources that might come in handy, and a quick look at what's next from Google in terms of fixes.
Prepare for Android Oreo Updates
You might be tempted to manually install an Android Oreo update right now or when the prompt appears for your Nexus or Pixel device. Power users should be fine but many of you will benefit from a little prep work.
It's difficult to predict how a new Android Oreo build will impact your device. Some of you might see improved performance, others will run into frustrating problems. This is why you should prepare.
We've put together a walkthrough that will take you through the pre-installation process we typically use before installing new Android updates.
At the very least, you'll want to ensure all of your important files are backed up. You'd be surprised how many horror stories we hear, and see, every time Google releases a new piece of software. It's better to be safe than sorry.
Pixel & Nexus Android Oreo Problems
The latest Android Oreo update can be manually installed and some users are running into trouble trying to sideload the software on a Nexus or Pixel.
If you're running into trouble manually installing the Android Oreo update on your phone or tablet, take a look at our guide. It'll take you step-by-step through the process.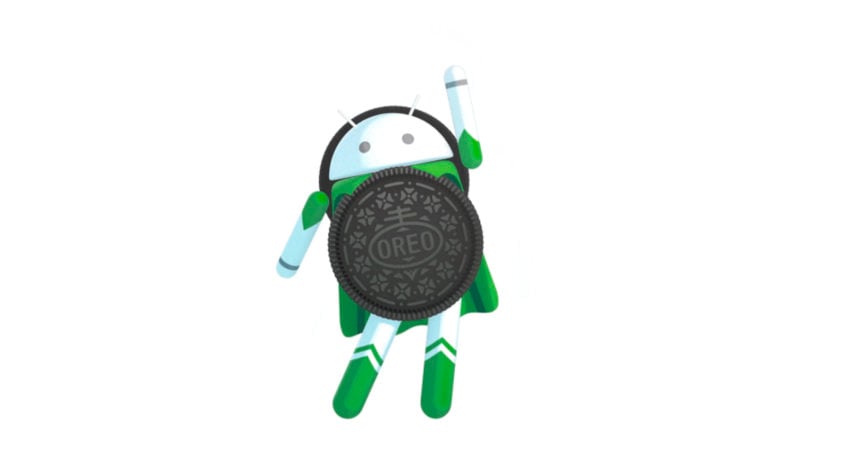 Installation issues are just the tip of the iceberg. We're also hearing about continued Android 8.0 Bluetooth issues, weird battery drain, UI lag, freezes, various issues with sound, issues with calls, random reboots, issues with the new Picture-in-Picture feature, device recognition problems, camera problems, fingerprint issues, unlock problems, Enterprise problems, and various issues with apps.
Some of these issues have carried over from the previous version of Android 8.0 Oreo, some of these Nexus and Pixel problems are brand new.
@GoogleNexus My Nexus 5x suddenly switched off and won't restart. Battery sign doesn't appear when charging. When trying to switch on, 'Google' screen pops up and disappears without any action. Please help! :(

— Shavindri Attygalla (@ShavAtty) November 8, 2017
https://twitter.com/bakfietsblog/status/928157149259358208
@sundarpichai @madebygoogle I have a Pixel XL and was having battery drain issues after Oreo. Google's Mumbai partner B2X downgrades my phone to Nougat and tells me not to upgrade to Oreo. Case 1-2608000019835. Spent numerous calls with your phone support team. Problem unsolved.

— Milap Shah (@shahmilap) November 8, 2017
https://twitter.com/corbindavenport/status/928095458999848966
Google really need to fix that buggy Bluetooth stack on the Pixel. I thought Oreo would sort it but still horrible. Pity.

— Michael McConville (@mikemcconville) November 6, 2017
Look for this list to grow dramatically as more Pixel and Nexus users download and install the latest version of Oreo.
Where to Find Android Oreo Feedback
As we push away from the release date, you'll want to monitor feedback from Android Oreo users. This feedback will alert you to potential benefits and problems.
We're seeing feedback emerge on social media sites like Twitter and Facebook. We should also see impressions start to emerge on YouTube.
We're also seeing useful feedback emerge on Google's Pixel Help Forums, Google's Nexus Help forums, XDA-Developers, YouTube, and Android-centric forums like Android Central Forums.
Short-term feedback can be extremely useful, but you'll also want to make sure you dig into long-term feedback from Android Oreo users, especially if you're using an older device like the Nexus 6P or Nexus 5X.
We've put together our impressions of the November Nexus 5X Android Oreo update and they're worth a look if you're feeling especially leery.
How to Fix Nexus Android Oreo Problems
If you're running into issues with Android Oreo there's no need to panic. We expect Google to fix those installation problems in the near future and you should be able to fix most Oreo issues from the comfort of your house or office.
To help get you started we've put together a list of fixes for the most common Nexus Android Oreo issues. It goes over some common fixes for Bluetooth issues, Wi-Fi issues, and battery drain.
If you can't find what you're looking for, take a peek at Google's official Nexus Help Forums or Google's Pixel Help forums. You might also try XDA-Developers.
If you haven't already, make sure you get familiar with the downgrade process. Downgrading back to an older version of Android could help improve your device's performance.
If you're unfamiliar with the downgrade process for Nexus/Pixel devices, take a look at this guide courtesy of the Nexus Help Forums.
Android 8.1 Oreo Update
Google's confirmed an Android 8.1 update, dubbed MR1, and it should deliver a nice list of bug fixes for lingering Android Oreo problems. Problem is, we're probably several weeks away from the Android 8.1 release date.
The company recently released its first Android 8.1 Developer Preview and it looks like the official version of Android 8.1 will arrive in December.
If you can't stand your device's performance on Android 8.0, think about giving the Android 8.1 Oreo beta a try. It's available for the Nexus 5X, Nexus 6P, Pixel, Pixel XL, Pixel 2, Pixel 2 XL, and the Pixel C.
For now, you'll want to dig for a manual fix for your problems. Help from Google will come, but you'll probably be on your own for a few more weeks at least.
7 Things to Know About the November Nexus 5X Android Oreo Update
November Nexus 5X Android Oreo Update Impressions
If you're already on Android Oreo (and we assume most of you are) the download and installation should only take you a few minutes.
The Nexus 5X's November patch is just a few MB and the installation took just a few minutes to complete. Overall, it shouldn't take you more than 5 minutes to get it on board your phone.
We've been using the Nexus 5X's Android Oreo update for a few hours now and we've been keeping an eye on key areas like battery life and connectivity.
So far, battery life is holding up. We haven't noticed any abnormal drain when using the phone and when it's in standby. It's keeping a solid charge.
We've tested the Nexus 5X and Oreo with several Bluetooth devices and we haven't experienced any drops or oddities. Wi-Fi, including eero mesh Wi-Fi, is holding steady as well.
App performance sometimes takes a hit after a new update is released, but we haven't noticed any issues with our core applications. Chrome is fast and reliable. Same goes for YouTube, Gmail, Spotify, Twitter, Asana, and Slack.
Our Nexus 5X is fast. We haven't experienced any lag or lockups during our short time with the new Oreo build.
It's only been a few hours, but we're pretty impressed with the software's performance on our device. Of course, performance could take a turn in the days ahead so we'll keep our eyes out for bugs and widespread problems.
If you're unable to pull the November Nexus 5X update right now, you can manually install the software onto your device.
If you're curious about the process, take a look at our walkthrough. It'll take you through step-by-step through manual installation process.