Google Pixel 4: 5 Things We Want Next
A lot of exciting phones are on the way as 2019 continues and that includes the Google Pixel 4 and Pixel 4 XL. Google's Pixel 3 is a great phone, but it's not perfect. And the Pixel 3 XL isn't perfect either. That makes the Pixel 4 one of the most exciting upcoming devices of the year, as Google can easily make some notable changes we'll talk about below.
In this post, we'll go over the latest rumors combined with what we want next from the Pixel 4 and Pixel 4 XL. We're learning more and more each day, and some exciting new leaks, rumors and technology should have potential buyers excited.
Important Pixel 4 Details
Google Pixel 4 Release Date: Early October 2019 announcement, late Oct release date
What is the Pixel 4: Google's fourth phone since rebranding the Nexus phone line
What to Expect?: 2-3 phones, triple cameras, optical fingerprint sensors (in the screen) & more
Pixel 4 Price?: We're guessing anywhere from $649-$999 depending on the model
Latest Pixel 4 News & Rumors (July 2019)
As you all know, Google is already hard at work and finishing up a brand new Pixel for 2019. Those being the Pixel 4, Pixel 4 XL, and maybe even the Pixel 4 Ultra. And in case you didn't know, Google themselves confirmed the phone and its design. Essentially getting the jump on leaks and rumors by showing it themselves on Twitter.
Well, since there seems to be some interest, here you go! Wait 'til you see what it can do. #Pixel4 pic.twitter.com/RnpTNZXEI1

— Made by Google (@madebygoogle) June 12, 2019
Since then, we've seen several leaked photos, a video based on blueprints of the device, and even photos of the Pixel 4 XL in the wild. It's safe to say Google's done working on it, and now they're just perfecting the software and experience in time to release it come September or October.
Before that, in April we learned that Google's phones have codenames internally, and some Googlers could already be testing Android Q on the Pixel 4. Leaks confirmed the codenames are "Coral" for the Pixel 4, "Needlefish" for an unknown device, and apparently "Flame" for the Pixel 4 XL.
This is a big deal. For one, we've already seen leaks for "Coral" confirming Galaxy S10-type specs and 6GB of RAM. And two, that third model called "Flame" is really exciting as the Flame Fish is quite majestic and flashy.
Then, back in January, we received some wild new rumors that Google's upcoming Pixel 4 will have NO bezel of any kind, but that rumor suggested different codenames internally. Unfortunately, recent leaks and Google's own teaser leads us to believe it will have a notch, but not anything like the Pixel 3 XL.
Here are the upcoming Google device codenames #leaked:#salmon and #medaka.
None of the devices has a notch and medaka is most probably the rumored Pixel Watch. More info should surface soon.

— Till Kottmann (@deletescape) January 25, 2019
Each year Google releases at least two new phones near the end of the year. However, for 2019 they released a budget Pixel 3a and Pixel 3a XL (lite versions) in May, and will release the Pixel 4 later this year.  If you don't like the Pixel 3 XL wait for the Pixel 4.
For the last three years, Google's waited until early October to announce its phone, then release it a few weeks later. However, with the Galaxy S10, iPhone 11, OnePlus 7 and OnePlus 7 Pro giving them some competition, we could finally see an earlier release date. Especially now that they already posted it to Twitter.
Obviously, it's still far too early to speculate and the Pixel 4 is in active development which means things will change drastically over the coming months. Here are a few fan-made renders based off some weird patents we saw Google file earlier this year.
And while those images above are pretty, it'll likely look more like the device in the video near the top of this post.
Either way, early rumors point to some exciting changes. Those include finally more than one camera on the back, more RAM, and a display that can rival the best of the best. And now that Google owns the entire HTC hardware mobile division, we might get the best phone the search giant has ever released.
5 Things We Want From the Pixel 4
We know Google has something big planned for the Pixel 4, and it'll have to compete with the iPhone 11 and Galaxy Note 10, but how big is the question. Will they do something like Apple's iPhone X and surprise everyone with a bold new design, or just improve on the same one we're all familiar with? If they want to succeed the phone can't look exactly like the Pixel 3, nor do we want it to. So, here's what we want to see.
1. A Premium New Design
The Google Pixel, Pixel 2, and even the Pixel 3 XL all look the same. While they vary a little on the front, they're all essentially the same look. Plus, that notch was ridiculously ugly. The design isn't flawed, but we're expecting a bold new bezel-free screen to take on the iPhone and Android competition. Hopefully that's not the only thing they change.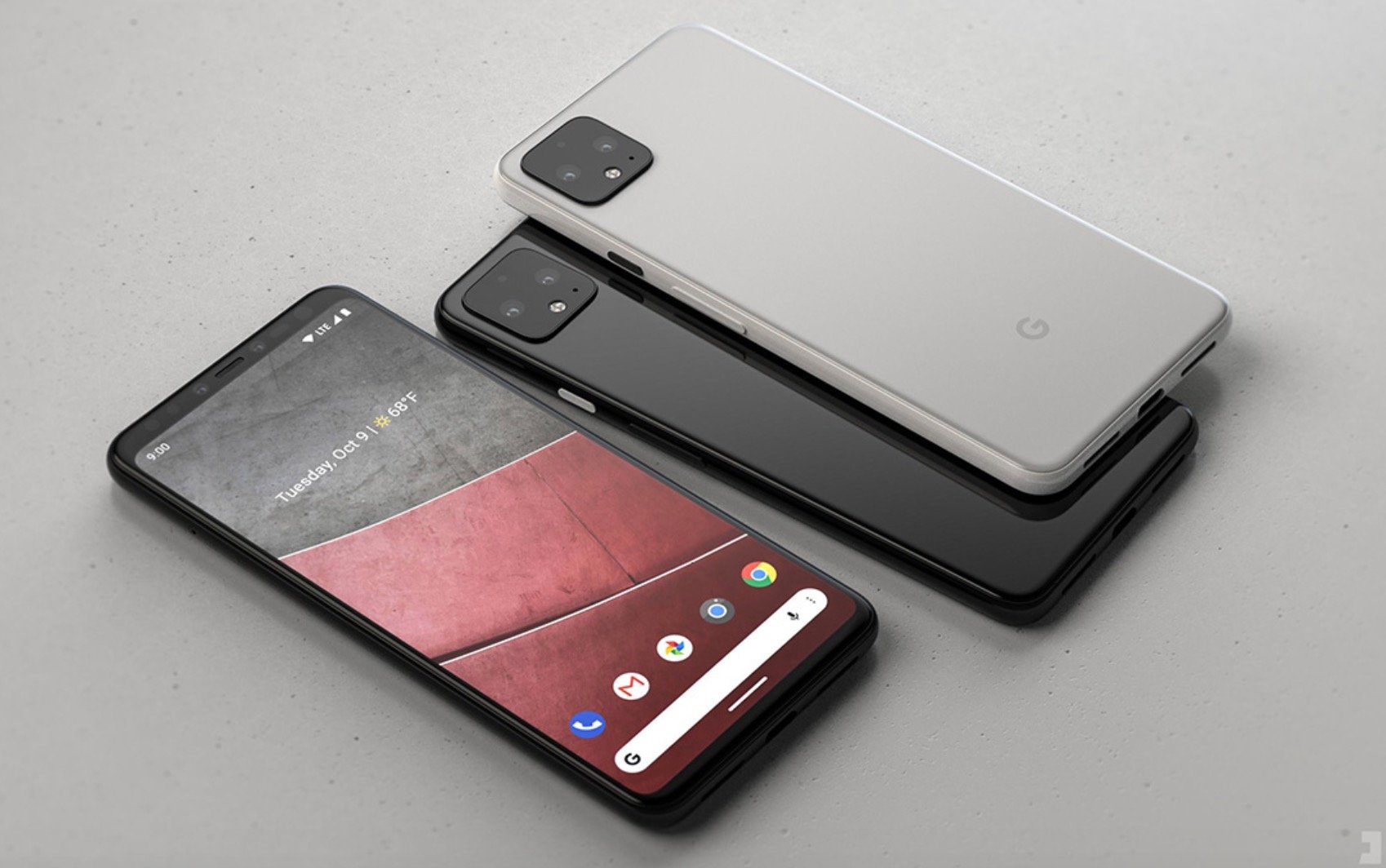 It looks like Google isn't going to offer a bezel-free screen, but they will skip the notch or cutouts. Instead, opting for a standard chin above the screen for the front cameras, while offering no bezels at the bottom. Just like the iPhone, again.
What else will Google do differently? We're not really sure. We did hear they'll put not two or three, but potentially 5 cameras and sensors in the front. Dual selfie cams, a TOF sensor, and other face unlock camera sensors. That won't help the design win any awards.
Basically, what we're trying to say is we want a bold new design, and Google pretty much has to offer something new and exciting. But, they can't fit an edge-to-edge screen, two speakers and two cameras all in the front. It's just not quite possible. Instead, we'll probably get some sort of chin or notch.
We also want a completely different look on the back. Get rid of the weird glass-type back that's easy to scratch, redesign the camera array, and ditch that fingerprint scanner. And from the looks of it, they'll do exactly that.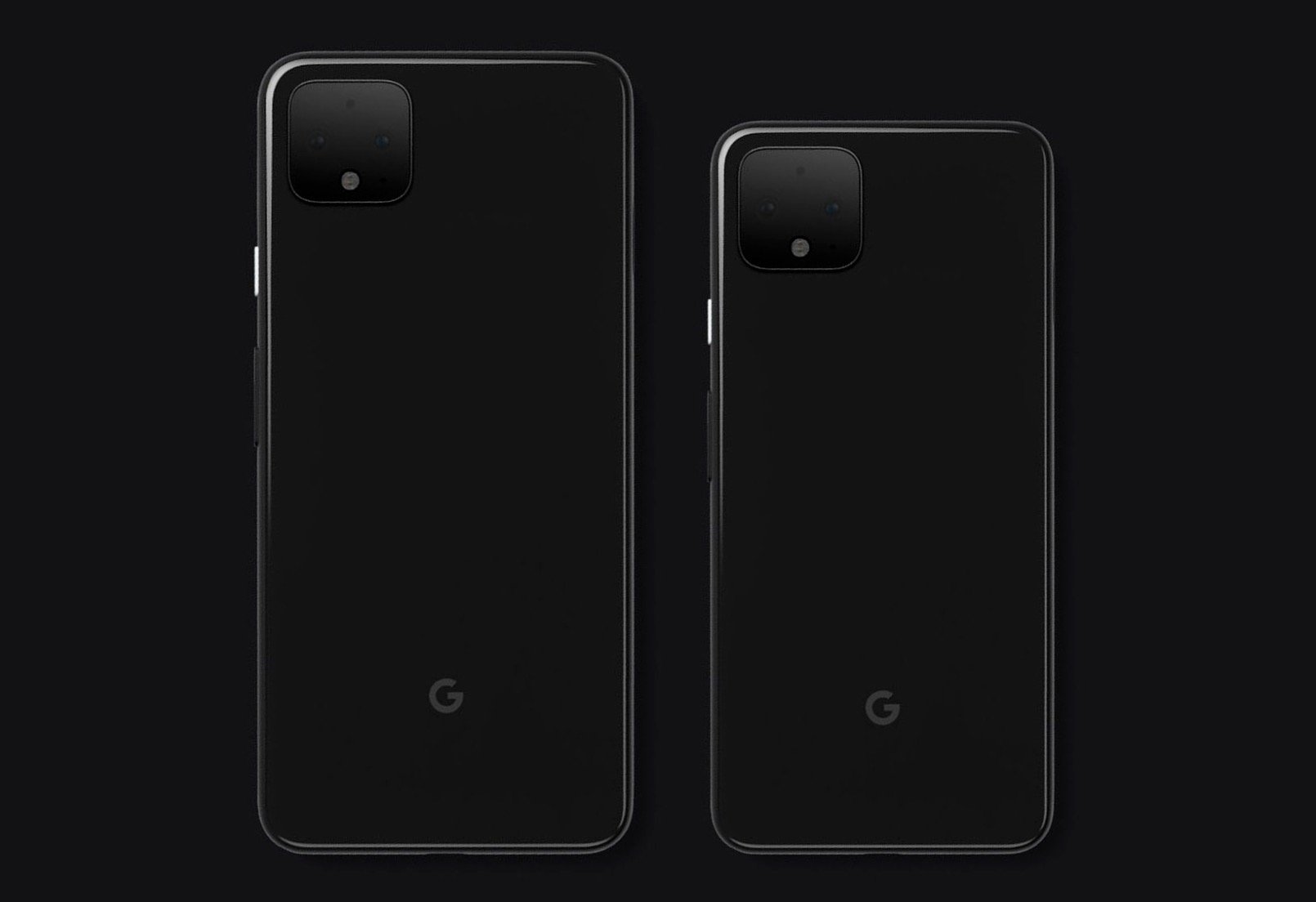 2. In-Display Fingerprint Scanner
So far most flagship phones in 2019 have fingerprint scanners inside the screen. Not on the side, or on the back. This is the future of phones. Samsung did it, the OnePlus 6T and 7 have one, other manufacturers have already done so, and we want Google to do the same.
Unfortunately, the leaks we have heard (and seen) suggest Google will once again follow Apple and completely remove the fingerprint scanner. Instead, they'll use face unlock technology with a slew of cameras in the front. It's still highly possible we'll get both face and fingerprint unlock, but we'll have to wait and see.
If Google doesn't add a fingerprint scanner inside the screen and offers buyers another poor design, the Pixel 4 will struggle. Android enthusiasts want something good, or they'll just buy the OnePlus 7 Pro.
3. Triple Rear Cameras
It's no secret that Google's phones have the best camera on the market. The Pixel 3 and Pixel 3 XL with a single camera beats everyone else, including Samsung and Apple. Samsung and LG actually threw in 5 cameras to try and compete with Google and still failed. The new iPhone will add triple shooters too, and won't top the Pixel.
This year Samsung finally offered a compelling camera package using 4 and 5 sensors in the Galaxy S10 and S10 Plus. At this point, it seems crazy to think Google won't add two, or even triple cameras to the back of the Pixel 4. This will give its amazing AI and machine learning even more information to process and turn out amazing photos, videos, and more.
We expected dual rear cameras, and now leaks show exactly that. However, we believe you'll only have two rear cameras, with the 3rd being a spectral sensor, not an actual camera lens you can use for a different depth or zoom. Either way, just know that the Pixel 4 and Pixel 4 XL will have some of the absolute best smartphone cameras on the market when they arrive. They always do.
4. Better Retail Availability and Presence (More Carriers)
We know Google's new Pixel 4 for 2019 will be a great phone. There's no question about that. The biggest problem for the Pixel 1, 2, and 3 was that it's only available unlocked or on Verizon Wireless. Millions of potential buyers don't know it exists, or can't try it in a store before they buy it. This has to change.
I buy my phones unlocked, but most people don't. Most buyers want to go into AT&T or T-Mobile and feel the phone first. Try it out, see if it's big enough (or too big) and use features like AT&T WiFi calling. Being able to see and use a phone (or even learn it exists) by walking into a store is a big deal, and sells a lot of phones.
Being limited to unlocked, online sales, or Verizon is a problem we want Google to finally overcome in 2019. And so far we're starting to hear rumors of exactly that. It looks like the Pixel 3a family is headed to T-Mobile, and we could see the Pixel 4 available from Verizon, T-Mobile and AT&T in 2019. That's a big deal and will really help the phone succeed. Carrier exclusives kill phone brands, just look at Motorola.
5. Better Performance
Last but not least, we want to see better performance from Pixel 4. When Google first released the Pixel it was what so many Android users wanted. A phone and software built from the ground-up by Google. It was fast, smooth, and battery life was pretty great too. However, these days everyone has caught up to Google or surpassed them.
Basically, the Pixel 4 can no longer offer sub-par specs, features and performance. Having a small battery and 4GB of RAM simply isn't enough when the OnePlus 7 Pro runs the latest version of Android, packs 8GB of RAM, and costs $200-$300 less than Google's phone. Even the Galaxy S10 has 8GB of RAM and 128GB of storage for a few more dollars.
We want to see more RAM, additional internal storage, a bigger battery, and smooth software that's optimized to run great. Don't give us another half-baked Android Q developer preview that's full of bugs. Deliver a top-notch experience that's fast, fluid, smooth, and gives the competition a run for its money. We've seen some leaks that suggest 6GB of RAM for the Pixel 4. And while that's a step in the right direction, we would rather see 8GB just to be safe.
And finally, it looks like the Pixel 4 might be more powerful than the OnePlus 7 Pro, Galaxy Note 10, and other phones from earlier this year thanks to an all-new Snapdragon 855+ processor. That's Qualcomm's latest chip that delivers faster speeds, a stronger GPU for gaming and better battery life.
Final Thoughts
Time to start getting excited about the Google Pixel 4 and Pixel 4 XL, its release date, and the stream of leaks and rumors that will arrive this summer. We might not hear too much more until August, but we'll share anything that's worth talking about.
Do you like the design we're seeing so far?
In closing, if Google can make some notable improvements to the design with what we've detailed above, all while delivering a better display, more cameras, and longer battery life, the Pixel 4 will be a winner. Basically, everything we thought they'd do with the Pixel 3 XL but they didn't. And if you don't want to wait that long, just get the 6-inch Pixel 3a XL for under $500.
This is an important make or break year for Google's Pixel line, at least in my opinion, and we believe they'll deliver their best phone yet. Stay tuned for more details, as we'll learn more soon enough. Then, expect a stunning new Pixel 4 XL in October of 2019 running Android Quiche. Or hey, maybe we'll get a huge Pixel Ultra with Android 10.