GTA Online Doomsday Heist Release Date Details & Features
Gamers hungry for more story in GTA Online are finally getting their wish. GTA Online Doomsday Heist is the most important game update coming to the Xbox One, PS4 and Windows PCs this holiday season and it's an update to a title that launched in 2013.
Revealed recently by Rockstar Games, GTA Online Doomsday Heist is the next major update to the online role-playing part of Grand Theft Auto 5. Any new updates to GTA 5 are big news. Millions of gamers have GTA 5 for Xbox One, Xbox 360, PS3, PS4 or Windows PCs. Some even have the game on more than one system.
What makes the GTA Online Doomsday Heist release so important is that it does something the other updates haven't. Rockstar is always adding new cars, weapons and crew types to GTA Online, but it has avoided content updates that pack big story updates. At least, from the trailer, we know that the GTA Online Doomsday Heist update has a narrative and features one of the main story's most important characters: Lester.
Read: 11 Amazon Things You Can Do in GTA Online Today
Here's everything you need to know about the GTA Online Doomsday Heist release date, cost and the things that it adds.
GTA Online Doomsday Heist Release Date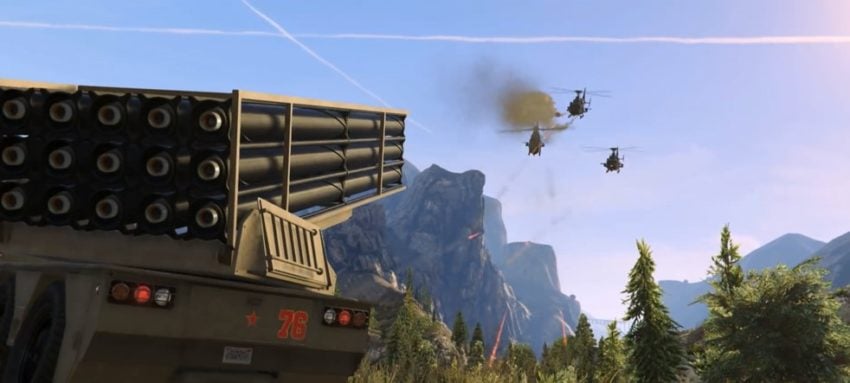 The GTA Online Doomsday Heist release date is December 12th. Rockstar isn't dividing the release by region or console; Xbox One, PS4 and Windows PC gamers all get the update on the same day.
There's still no good news for gamers on the Xbox 360 or PS3. Because of hardware constraints, Rockstar has stopped updating those versions of GTA Online. For now, those versions still connect to the game, but don't get new content. If you have an Xbox 360 or PS3 and you want to play the GTA Online Doomsday Heist update, plan to buy a new console and a new copy of GTA 5 to go with it. GameStop sells physical copies of the Xbox One and PS4 versions of the game for $29.99.
Read: 7 Grand Theft Auto Online Problems & How to Fix Them
GTA Online Doomsday Heist Story
The GTA Online Doomsday Heist's story focuses heavily on you and the crew you've assembled in the online game. A task force is pieced together to stop an international threat of destruction. You and your crew are recruited to that task force because of your technical know-how and ability to get things done. We know that these missions take you underneath the sea that surrounds Los Santos, into the downtown area of the game's map and inside Mount Chiliad. We also know that Lester is a member of the leaders that recruits your crew.
Read: All the Properties You Can Buy in GTA 5's GTA Online
Because the GTA Online Doomsday Heist's trailer so heavily focuses on story, we're left to conclude that this really is an update with a solid narrative and cutscenes. The short video clip doesn't reveal any new features. However, it does show surface to air missiles and some high-performance vehicles that suddenly morph into planes and submarines.
GTA Online Doomsday Heist Price
We don't have to speculate much about the GTA Online Doomsday Heist price. It's almost certainly free.
Other developers charge for major upgrades to their online games, but Rockstar abandoned the practice for GTA Online. The developer makes the new gameplay modes and features available to all players for free. To get the game's best items, you need to spend cash that you've earned from petty crime and heists.
Read: Why & How to Make Money in GTA 5's GTA Online
If you don't have cash or the time to earn any, you can spend real-world money on a Shark Card. Coincidentally, GameStop is discounting the cost of Shark Cards by 10% until December 13th. A Shark Card that normally costs $99.99 is now $89.99 there.
When We'll Learn More About GTA Online Doomsday Heist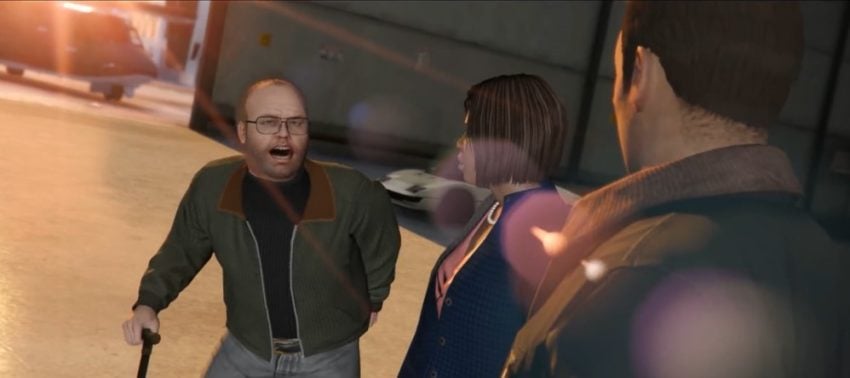 Expect Rockstar to share details about the update's size, new mechanics and story on December 11th, if it sticks to its usual pattern. If there's no news by then, we'll certainly know the GTA Online Doomsday Heist's storage requirements and new features on launch day.
8 Best Free Xbox Games: January 2018
Warframe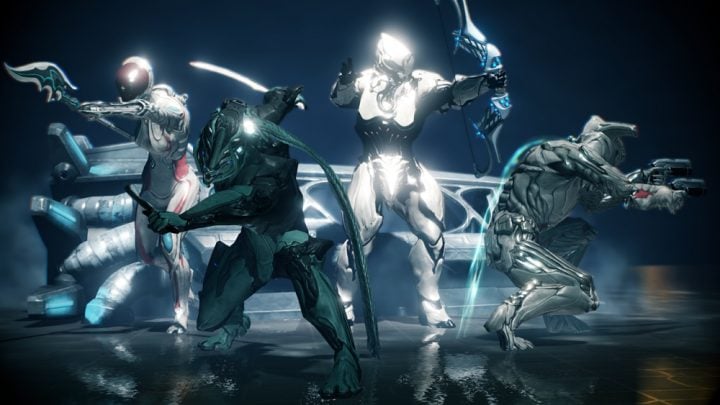 Many free-to-play games revolve around strategy or civilization building. Warframe is one of the free Xbox games that you can download now that doesn't. It's a third-person shooter.
The Tenno have just awoken after centuries of sleeping in stasis. Warframe takes its name from the suits that the Tenno use to do battle with the game's other races. There's the Greiner, who are clones of humans. The Corpus belong to a technology company with lots of robotic innovation at their disposal. Sentients consist of an alien race that's back to do battle.
Warframe features both player-vs-player combat and a single player experience.


As an Amazon Associate I earn from qualifying purchases.