Here's How Long the iPadOS 13 Beta Takes
If you're planning to download the iPadOS 13 beta, make sure you carve out some free time. The installation could take you more than 30 minutes to complete.
Apple's new iPadOS operating system is available to try on your iPad, iPad Air, iPad mini, or iPad Pro right now via the iPadOS 13 beta.
The beta is limited to those enrolled in the company's developer program, but a public (and free) iPadOS 13 beta will arrive sometime in July.
The first version of iPadOS is packed with changes including Dark Mode, performance enhancements, and iPad-exclusive upgrades. It's a tempting download, but a lot of people are better off staying put on iOS 12.
If you decide to download iPadOS 13 beta, you'll want to spend time preparing yourself, and your device, for the move. And depending on the current state of your tablet and your skill level, that could take time.
The first iPadOS 13 beta requires a huge download and it could take awhile for the download and installation to finish up on your version of the iPad.
We can't tell you exactly how long the installation will take because it will vary from person-to-person and device-to-device. A lot depends on your familiarity with the beta process and your current version of iOS.
That said, we can help you approximate how much time you'll need to spend getting the iPadOS 13 beta on board your tablet.
If you've prepared for the installation, it shouldn't take you more than 30 minutes to complete. If you're starting from square one, it could take an hour or more.
| Task | Time |
| --- | --- |
| Sync (Optional) | 5-45 Minutes |
| Backup and Transfer (Optional) | 1-30 Minutes |
| iPadOS 13 Beta Download | 5 Minutes to 15 Minutes |
| iPadOS 13 Beta Installation | 7 Minutes to 20 Minutes |
| Total iPadOS 13 Beta Update Time | 12 Minutes to 1 Hour+ |
Pre-Installation
After you've made the decision to try the beta, you'll want to spend time preparing for the installation.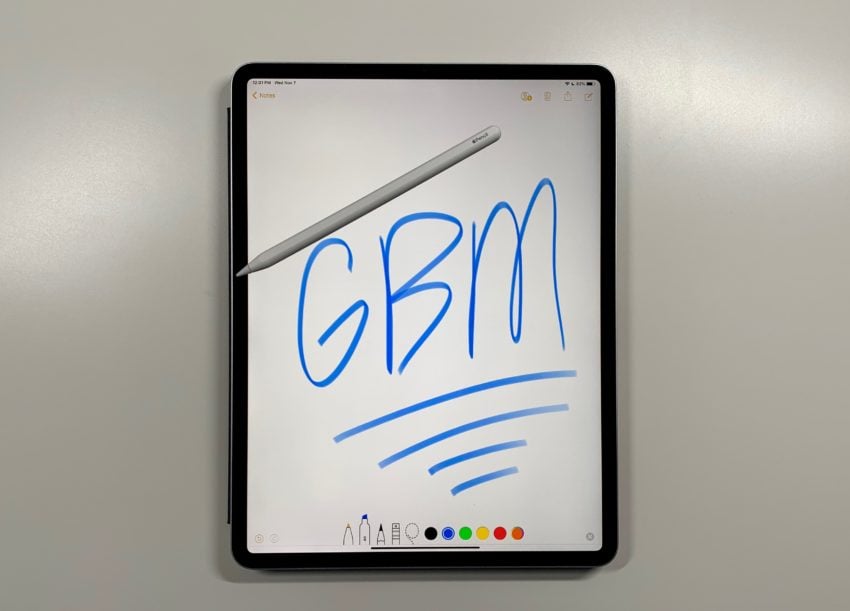 If you've installed beta software before, this probably won't take a ton of time. If this is your first time trying one of Apple's betas, you'll want to take your time.
We've released a pre-installation guide will guide you through the steps you need to take before downloading and installation beta software on your tablet.
If you don't have a ton of time to devote to the preparation process, at the very least you'll want to backup everything on your iPad just in case something goes wrong.
You'll also want to dig into feedback from iPadOS 13 beta testers, bookmark fixes for potential problems, and get familiar with the downgrade process.
Some of you should be able to get all of this done in 30 minutes or less. Others, particularly those new to beta testing, will need more time.
iPadOS 13 Beta Download
If you're moving your iPad from iOS 12.3.1 to the iPadOS 13 beta, your download will be 4+GB. In some cases, the download will be closer to 5GB.
If you're running the latest version of iOS 12 and you've got a high-speed Wi-Fi connection at work or home, your download could take around three minutes to complete.
If your iPad is running an older version of iOS 12 and/or you've got a slow internet connection, it's going to take longer.
iPadOS 13 Beta Installation
Once the download is complete, you'll need to install the beta. This could take 10 minutes or so to complete.
If this is your first time installing iOS beta software, it will take longer. This is particularly true if you're planning to install the iPadOS 13 beta right now without a developer account.
After you download the appropriate file, the installation will start up. During this process your device might reboot once or twice. This is perfectly normal and it won't have an impact
For more on the iPadOS 13 beta installation, take a look at our walkthrough. It'll take you step-by-step through the process.
Post-Installation
Once you get the beta on board your device, you might need to spend time logging back into iCloud and your apps and services.
After it finishes up, we recommend checking all of your important files to make sure everything is on order. We also recommend testing core applications to ensure they're working properly.
Apps, particularly third-party applications, often run poorly on beta software so you'll want to ensure your most important services are useable. If they aren't, you might need to downgrade back to iOS 12.
You'll also want keep an eye on your device's performance. Battery life and connectivity (Wi-Fi, Bluetooth, etc) might start acting up. You also might see a dip in UI speed.
4 Reasons Not to Install iPadOS 13 Beta & 9 Reasons You Should
Download the iPadOS 13 Beta to Help Apple
If you download the iPadOS 13 beta you can help Apple improve the software before it's released to millions of iPad users later this year.
If you're tired of using buggy software or you're sick of hearing complaints from friends, family members, and co-workers, think about trying the beta.
After installing the beta you'll need to report whatever you see to Apple via its bug reporting tools. This way, company engineers can get to work on a fix ahead of the update's release this fall.
Your testing could help Apple squash an annoying bug or a nasty performance issue.

As an Amazon Associate I earn from qualifying purchases.