10 Things to Do Before Installing iPadOS 13 Beta
There are some steps you should take before installing the iPadOS 13 beta on your iPad, iPad Air, iPad Pro, or iPad mini.
Apple debuted brand new software on stage during its WWDC 2019 keynote. In a bit of a surprise, the company announced plans to move the iPad away from iOS. That's right, the iPad won't get iOS 13.
Instead, Apple's tablets will get upgraded to a new operating system called iPadOS. iPadOS is similar to iOS 13, but it's tailor-made for the company's slates.
After the show, Apple put the new iPadOS 13 update into beta testing ahead of an official release this fall. We don't have a specific release date, but we expect it to arrive sometime in September alongside the company's new iPhone models.
The iPadOS 13 beta is currently available to those enrolled in Apple's developer program and those in the public Beta Software Program. The Beta Software Program is free and requires a working Apple ID and a device that's compatible with iPadOS 13 beta.
The list of compatible devices includes the 12.9-inch iPad Pro, 11-inch iPad Pro, 10.5-inch iPad Pro, 9.7-inch iPad Pro, iPad (6th generation), iPad (5th generation), iPad mini (5th generation), iPad mini 4, iPad Air (3rd generation), and iPad Air 2.
Trying the iPadOS 13 update right now is extremely tempting. It has a ton of changes on board including Apple's new Dark Mode and several upgrades that are exclusive to the iPad.
If you do decide to try the iPadOS 13 beta, tread carefully. This is unfinished software and as such, it's plagued with a variety of bugs and performance issues.
It's impossible to predict iPadOS 13's performance on your iPad model so you'll want to prepare yourself and your device for the move. This is especially important if this your first time trying one of Apple's betas.
We want to help so we've put together a pre-installation guide that will take you through the steps we normally take before we install beta software on our devices.
These steps might take 15 minutes for some of you to complete. Some of you might need 30 minutes or longer to get this done. These steps might seem tedious, but they're going to help you avoid major headaches down the road.
Go Over Apple's Beta Rules & Conditions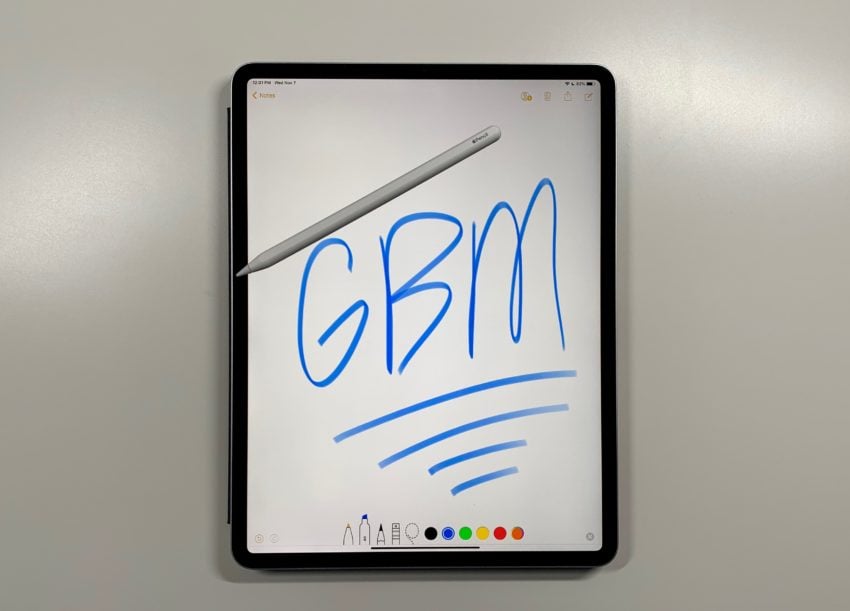 If this is your first time trying a beta on your iPad, make sure you go over Apple's rules before you download the software.
If you want to download the iPadOS 13 beta right now you need a developer account. If you decide to go with the developer version of the beta, make sure you look at Apple's beta website for developers and get familiar with all of the do's and don'ts.
If you don't want to pay to try the beta on your device, you'll want to install the public iPadOS 13 beta.
If you want to do that, you need to join the Beta Software Program. Like the developer beta program, the public beta program has some rules you'll need to adhere to.
If you aren't familiar, look over Apple's FAQ on the Beta Software Program.