How to Find My iPhone X Tracking Number Now
The iPhone X is shipping and preparing to ship for many customers. Even if you don't see your iPhone X tracking information from Apple or from your carrier, you can check for it online using your phone number or sign up for the free MyUPS and FedEx apps to track your iPhone X right now.
Apple started preparing many shipments and in some cases already shipped the iPhone X. Our iPhone X from Verizon is already on the way with Fedex and we can track it using the FedEx app on iPhone and Android.
Even if Apple has yet to tell you what your iPhone X tracking number is, you can use your phone number, order number or an app to find out where it is so that you can refresh the tracking page every 5 minutes.
How to Find Your iPhone X Tracking Number
If you have an iPhone X that is due to arrive later this week, you can hop online and find this information easily. You will need your phone number and or the Apple Order number from your iPhone X order.
Go to the UPS website and click on Tracking. Now click on Track by Reference below the tracking number option.
Enter your phone number in the Shipment reference, choose your destination country and your zip code and then click Track.
This should show you the iPhone X tracking number. If this doesn't work you can also try the Apple Order number instead of your phone number. Just delete the last two digits.
If you ordered from a carrier or from Best Buy, the best option is to use the My UPS app or the FedEx app to find your tracking number. These apps allow you to change some delivery options as well. In many cases you can set a 2-hour delivery window with UPS and you can also explore alternate delivery options if you need to pick up the package since you will be at work.
Sign up for these free services and confirm your address and then you will automatically get alerts and tracking info whenever you get a package shipped by UPS or FedEx. You can pay for a premium MyUPS membership or you can pay for a 2 hour delivery window, but you don't need to spend any money to use these tools to know when your deliveries are coming.
While you may see an estimated delivery window, keep in mind that it is going to be a crazy day, so unless you lock in a two hour window, you may not get the iPhone X delivered in that specific window.
The Best iPhone X Cases
x-doria Defense Lux iPhone X Case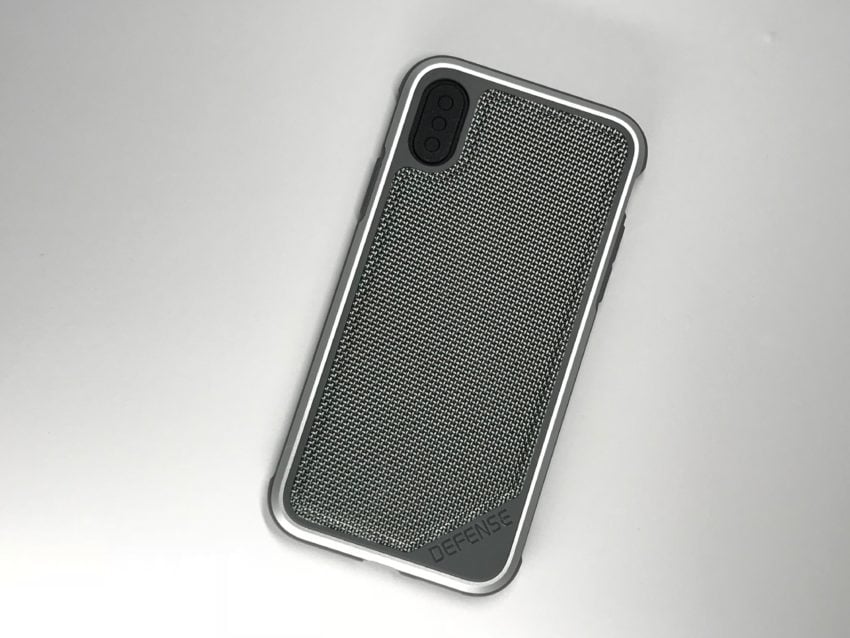 The x-doria Defense Lux iPhone X case is amazing. This case looks great, feels awesome and offers military grade drop protection without adding much bulk.
We love the look of this case in Ballistic Nylon and Black Carbon on the iPhone X. These cases not only offer a cool look, but the back is actually textured like the material listed. The Ballistic Nylon case has a soft, but grippy feel to the back just like you'd expect from looking at it. The Black Carbon feels like textured carbon fiber and looks awesome.
We didn't mean to, but we did drop our iPhone X in this case and our doorbell camera caught it on video. The case iPhone survived without any problems.
x-doria designed this case to protect your phone from drops up to 10 feet on concrete and there is . sound channel to direct the speaker towards you instead of straight out the bottom. The raised edge keeps the screen safe when setting the phone face down on a table.
$34.99 at x-doria