How to Find the MacBook Pro in Stock
Apple's MacBook Pros can be hard to find though there are ways to get one right now if you're in dire straits. If you've had trouble securing a new MacBook Pro, or if your shipment has been delayed, you'll want to keep an eye on stock as we push deeper into the year.
If you're able to find the MacBook Pro model you want, and you want your new device ASAP, it's a good idea to place an order right now if you can.
While some MacBook Pro models might not ship until later this year, you might be able to find them for in-store pickup at Apple or another retailer if you stay on top of your search.
Some retailers might have MacBook Pro stock on hand, but there's no telling how much inventory each store will have. Heading into a store can be a gamble.
If you're having trouble finding your top choice in stock, you'll want to track MacBook Pro stock at Apple and retailers to see if you can find one. If you're persistent, you might just get what you want.
In this guide, we will help you find a new MacBook Pro in stock at Apple or your favorite retailer. You can try calling a store to inquire about the inventory on hand, but you may just want to order online where you can see the device's estimated delivery date.
How to Find the MacBook Pro in Stock
There are a few ways to quickly check for MacBook Pro stock from your computer or your phone.
Perhaps the easiest way is to check via Apple's website or via the company's Apple Store application. Both the website and the app allow you to check on stock at individual Apple Stores.
Choose the MacBook Pro model you want and enter your local zip code. The site or app will show you what's available for in-store pickup.
Again, most models are currently unavailable for in-store pickup. That said, we expect to see new stock emerge down the road so you'll want to keep your eyes peeled.
If you are unable to secure the MacBook Pro you want at Apple, and you don't want to wait weeks for delivery, you'll want to check retailers.
Retailers like Amazon, Best Buy, and Walmart might show you a much faster delivery date even though Apple's delivery estimates are far out.
If you're really desperate, you'll want to check out resellers like eBay for additional MacBook Pro stock. The new MacBook Pro models are on sale at these sites though you'll likely need to pay a premium if you want to skip the line. You also may have to settle for a configuration that isn't at the top of your shopping list.
If you can't find what you're looking for, we recommend using this script or this app in order to track MacBook Pro stock in real time.
These will let you select a store, view the inventory, and then get notifications when the MacBook Pro model you want is back in stock.
4 Reasons Not to Install iOS 16.3 & 11 Reasons You Should
Install iOS 16.3 for Better Security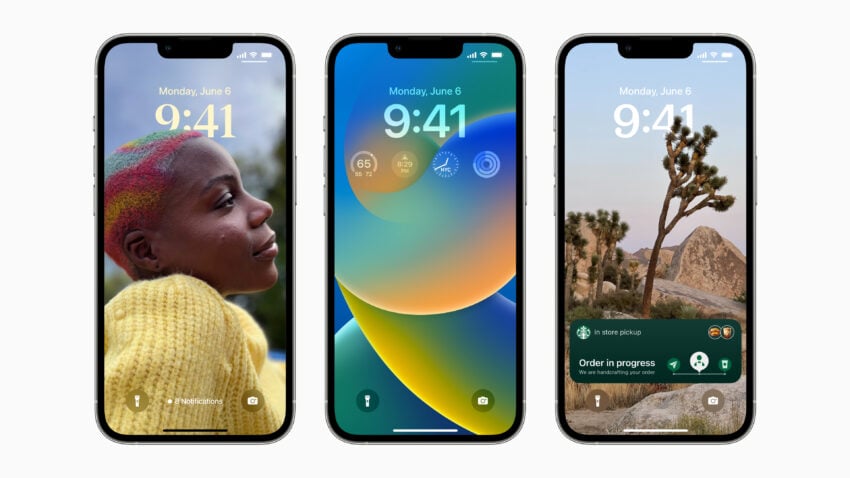 If security is important to you, think about installing Apple's iOS 16.3 update right away.
iOS 16.3 brings 12 new security patches (including one for the Weather app) with it and you can learn more about all of those right here.
In addition, the software comes with support for physical security keys for Apple ID. These will beef up your account security by requiring a physical security key as part of the two factor authentication sign in process. Learn more about the change right here.
If you skipped iOS 16.2, you'll get its changes with iOS 16.3. iOS 16.2 brought a ton of important security patches with it and you can dig into the details on Apple's security site.
The update also brought end-to-end encryption to iCloud, iMessage, iPhone backups, Notes, Photos, and more. If you want to learn more about it, head over to Apple's guide.
If you decided to hold off on installing iOS 16.1.2, you'll get its solitary security patch with your upgrade. Learn more about it right here.
If you skipped iOS 16.1.1, you'll get its security patches when you upgrade. You can learn more about them right here.
If you missed the iOS 16.1 update, it brought 19 security patches to the iPhone and you can learn about the particulars of those over on Apple's website.
If you failed to download iOS 16.0.3, it had one security patch on board, a fix for a potential exploit within the Mail app. For more about the fix, check out Apple's security site.
If you're still running iOS 15 your iPhone, you'll get a bunch of other patches when you upgrade.
iOS 16.0 brought a ton of security patches to the iPhone. If you're interested in the exact nature of these improvements, you can read about them over on Apple's security website.
In addition to those patches, iOS 16 brings some additional enhancements to privacy and security including Safety Check which, according to Apple, will help "people in domestic or intimate partner violence situations review and reset the access they've granted others."
The feature also resets system privacy permissions for apps and restricts Messages and FaceTime to the device on hand.
Apple's also made some improvements to Passkeys in Safari. iOS 16 brings a brand new sign-in method that's end-to-end encrypted and safe from phishing and data leaks.