How to Find the PS5 in Stock Now
Finding Sony's PS5 in stock can still be difficult. This guide will help you get one, hopefully without paying inflated prices. It will also show you where to check for new PS5 stock and how to get notified when stock is available at a retailer so you can order one quickly.
The PS5 Digital Edition is $399.99 while the standard disc version retails for $499.99. That being said, Sony has raised the PS5 price in markets outside of the United States by as much as 21%.
Both versions of the PlayStation 5 can be hard to find right now and it might take some patience if you haven't managed to track one down yet.
Where to Find the PS5 in Stock Now
The PS5 is sold directly at several stores though many of them are routinely sold out. You can, however, buy it right this second on resale sites like eBay if you're willing to pay a premium.
Here's a rundown of where you can check the PS5 stock manually. This is smart to do because it can give you an edge in some cases.
You can use the links below to check for the PS5 Digital Edition in stock to save some money if you don't want access to the console's disc drive.
Some retailers let you sign up for in-stock alerts. Some also allow you to join special programs, like Amazon Prime and Walmart Plus, and these give you access to PS5 stock.
It's also worth noting that you can still register for an opportunity to purchase a PS5 directly from Sony. You can signup for a chance to buy one over on Sony's website.
You can also try and order inside physical retail locations, some GameStop locations have allowed this, but quantities may already be spoken for.
How to Find the PS5 in Stock
If you don't want to manually check the stock at stores, you can signup to get tracking alerts from NowInStock. These are great in addition to any stock alerts that retailers allow you to set up directly.
Go to the PS5 page on NowInStock.
Register for a free account at NowInStock.
Check your inbox for a verification email and click the correct link to verify.
Go back to the PS5 NowInStock page.
Click Add/Manage alerts in the right corner of the screen.
Add an item to track it.
You can get browser alerts, text alerts, or email alerts when the PS5 model you want is in stock. You can also see the history of when the PS5's been in stock at specific retailers. You can also use this to figure out when you should manually check or when you should expect an alert.
If you use social media, we also recommend following accounts like Wario64 and PS5 Stock Alerts for the latest news about PS5 stock.
How to Get a PS5 Right Now
If you don't want to deal with manually tracking stock at retailers or waiting for orders to start back up when small amounts of stock trickle in, you can look for both PS5 models at resellers like eBay and Craigslist.
People are reselling both versions of the PS5 on eBay for well over their standard retail price. That's obviously far from ideal, but it's an option if you're tired of waiting.
Be careful to read the listing before you buy as we've seen questionable listings. eBay is pretty good at closing them down, but you'll still want to exercise caution.
4 Reasons Not to Install iOS 16.5 & 11 Reasons You Should
Install iOS 16.5 for Better Security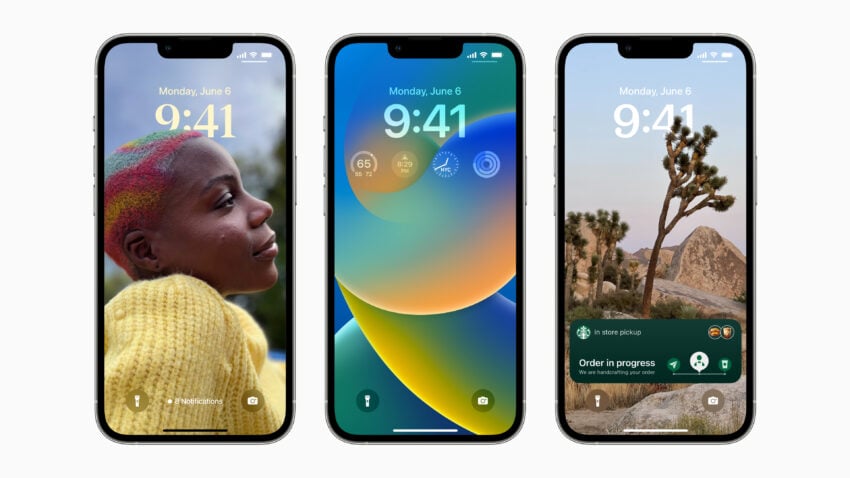 If security is important to you, think about installing Apple's iOS 16.5 update on your iPhone right away.
Apple's detailed the security patches on board iOS 16.5 and you can learn more about them over on Apple's website.
As for older software, iOS 16.4.1 included two security upgrades and they're important if you want to keep your iPhone protected from harm. You can learn more about the pair here.
The company's iOS Security Response 16.4.1 (a) update also included security updates, but Apple hasn't revealed them yet and it's unclear if it will.
Apple's iOS 16.4 update had a substantial number of patches on board. You can read about them in detail over on Apple's security site.
The iOS 16.3.1 update had three security patches on board including one for an actively exploited vulnerability. For more on the security contents of iOS 16.3.1, check out Apple's security page.
iOS 16.3 brought 10+ new security patches with it and you can learn more about all of those right here.
In addition, the software came with support for physical security keys for Apple ID. These will beef up your account security by requiring a physical security key as part of the two factor authentication sign in process. Learn more about the change right here.
If you skipped iOS 16.2, you'll get its changes with iOS 16.5. iOS 16.2 brought a ton of important security patches with it and you can dig into the details on Apple's security site.
The update also brought end-to-end encryption to iCloud, iMessage, iPhone backups, Notes, Photos, and more. If you want to learn more about it, head over to Apple's guide.
If you decided to missed iOS 16.1.2, you'll get its solitary security patch with your upgrade. Learn more about it right here.
If you skipped iOS 16.1.1, you'll get its security patches when you upgrade. You can learn more about them right here.
If you missed the iOS 16.1 update, it brought 19 security patches to the iPhone and you can learn about the particulars of those over on Apple's website.
If you failed to download iOS 16.0.3, it had one security patch on board, a fix for a potential exploit within the Mail app. For more about the fix, check out Apple's security site.
If you're still running iOS 15 your iPhone, you'll get a bunch of other patches when you upgrade.
iOS 16.0 brought a ton of security patches to the iPhone. If you're interested in the exact nature of these improvements, you can read about them over on Apple's security website.
In addition to those patches, iOS 16 brings some additional enhancements to privacy and security including Safety Check which, according to Apple, will help "people in domestic or intimate partner violence situations review and reset the access they've granted others."
The feature also resets system privacy permissions for apps and restricts Messages and FaceTime to the device on hand.
Apple's also made some improvements to Passkeys in Safari. iOS 16 brings a brand new sign-in method that's end-to-end encrypted and safe from phishing and data leaks.