How to Force Close Apps on iPhone X
You don't need to force close apps for better iPhone X battery life, but when an app is unresponsive or frozen, you may need to kill it so that you can get back to using it. Apple changes how you force close running apps on the iPhone X, in part due to the lack of a home button and all the new gestures.
On all other iPhones, it is still the same as you are used to, with a double-click of the home button and then a swipe up on the app you want to close. It's been this way for years, but with the iPhone X, you have an extra step.
Since there is no home button, there is a new way to use multitasking, and with a lot of swiping already going on, you can't just swipe up to force close an app on the iPhone X. Here's what you need to do to close an app on the iPhone X.
Swipe up and hold in the center of the screen to use the App Switcher. This is the new multitasking screen that you probably already know how to get to. If you swipe up on an app it just takes you to your home screen.
To close an app you need to tap and hold on an app until a small minus sign appears on the corners of each app. This is similar to how you delete apps. Once you see that red minus sign, you have two ways of closing running apps on your iPhone X.
Tap on the minus sign.
Swipe up on the app.
We prefer to swipe up on the app. It's easier to do one-handed and it is also a familiar gesture since its how we've closed running apps on the iPhone for years. The trick is that you need to tap and hold so that the minus sign is there. If it isn't on your iPhone apps, you won't be able to force close with a swipe.
This is just one of the specific iPhone X gestures that you need to learn how to use along with your new iPhone. It's a complication from the lack of a home button, but it keeps the swipe up gesture doing the same thing no matter where you are and what you are doing.
The Best iPhone X Cases
x-doria Defense Lux iPhone X Case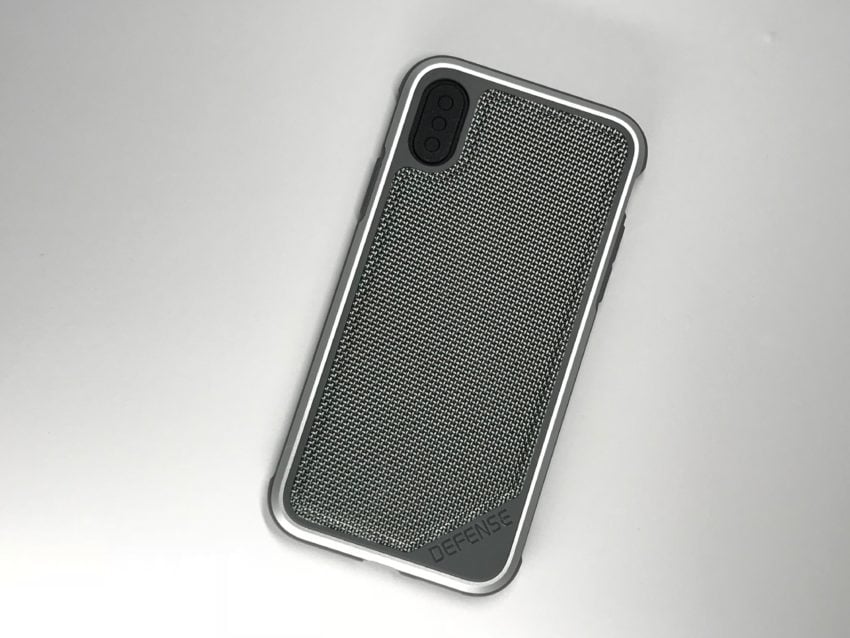 The x-doria Defense Lux iPhone X case is amazing. This case looks great, feels awesome and offers military grade drop protection without adding much bulk.
We love the look of this case in Ballistic Nylon and Black Carbon on the iPhone X. These cases not only offer a cool look, but the back is actually textured like the material listed. The Ballistic Nylon case has a soft, but grippy feel to the back just like you'd expect from looking at it. The Black Carbon feels like textured carbon fiber and looks awesome.
We didn't mean to, but we did drop our iPhone X in this case and our doorbell camera caught it on video. The case iPhone survived without any problems.
x-doria designed this case to protect your phone from drops up to 10 feet on concrete and there is . sound channel to direct the speaker towards you instead of straight out the bottom. The raised edge keeps the screen safe when setting the phone face down on a table.
$34.99 at x-doria

As an Amazon Associate I earn from qualifying purchases.