How to Get the Windows 10 Download
With a potent mix of features and fixes, Microsoft's Windows 10 operating system is the most anticipated thing the company released last year. Revealed in the fall of 2014, Windows 10 attempts to comfortably mix all the thing users liked about Windows 7 and Windows Vista, with all the things they needed in Windows 8. There's under a month left until the Free Windows 10 Upgrade Offer and the free Windows 10 download, disappear.
Here's how to get the operating system upgrade now.
Read: Windows 10 Review – A Love Affair
How to Get the Windows 10 Download: Download it Now
The easiest way to get the Windows 10 download on your machine is to download the files you need directly from Microsoft itself. The firm offers an upgrade tool for the operating system online here.
The qualifications for getting the Windows 10 download remain the same as they've ever been. Users most have a legal copy of Windows 7 or Windows 8.1 installed on their PC. The upgrade tool will check to verify that the notebook or desktop meets the operating system's qualifications.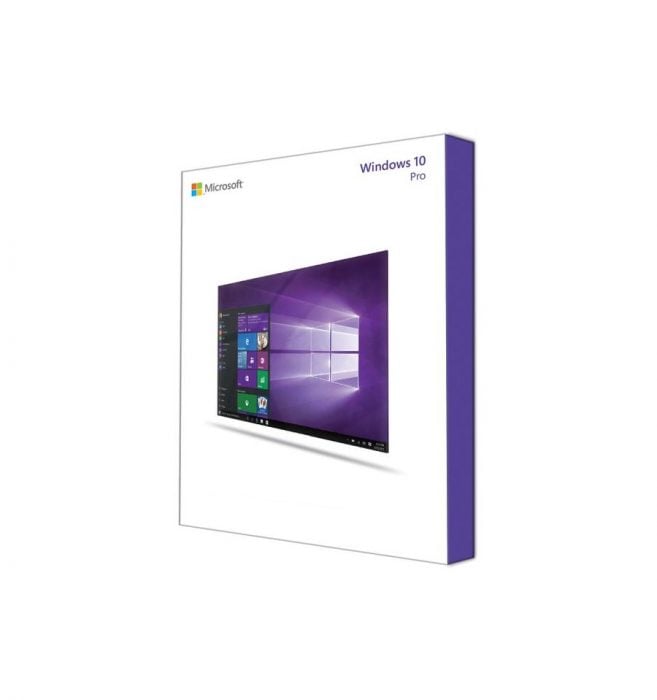 Windows Vista users will need to purchase an outright upgrade from the Microsoft Store or a retailer that has the operating system in stock.
Read: How to Install the Free Windows 10 Upgrade Now
How to Get the Windows 10 Download: Joining The Windows Insider Program
Joining the Windows Insider Program gives people at home, who might not necessarily get a chance to share their opinion, the chance to tell Microsoft what's wrong with Windows 10 before it ever gets onto store shelves. There's no membership fee or special requirements; agree to the terms of service and the latest version of Windows 10 ready for testers is available to you to install. There's a dedicated feedback up and automatic prompts for getting opinions. Microsoft can't stop talking up the Insider Program and the changes that its made because of it.
Insider.Windows.com is where anyone can sign up for the Windows Insider Preview Program.
Click or tap on the Sign in button in the top-right corner of your screen. You'll need to have a working Microsoft Account to get access to the latest Windows 10 downloads and the Insider Program. Don't worry, if you're running Windows 8 or Windows 8.1 right now, chances are good that you have a Microsoft Account already. Open the Settings app on your PC to see what the account assigned to your device is. If you don't have a Microsoft Account, now is the time to create one. You'll need it to get into the Windows Insider Program and it's only going to get more important in Windows 10.
After you've signed in, click on the Get Started button on the home page.
The first thing you'll see on your screen is immediate access to two very, very different versions of Windows 10: Windows 10 for notebooks, desktops, tablets and 2-in-1s. The other is Windows 10 Mobile, which is made specifically for devices running Microsoft's Windows Phone operating system and tablets that'll launch alongside the operating system. Click on PC.
On this page, Microsoft breaks down what you should expect from the Windows 10 download that is available today, and why you should or shouldn't spend your time upgrading. That you understand what you're getting into is important.
First you need to know what you're doing. Windows 10 Insider Previews can launch in a pretty rough state since Microsoft assumes that those in the program are tech savvy.
Second, installing the Windows 10 download on your notebook, tablet or desktop has some serious ramifications down the road. First, Microsoft updates Windows 10 on a pretty regular basis. Lately, the company has averaged a new version every few weeks or so. This means that for a while you'll be constantly updating your machine. When these new versions arrive you don't have to completely start over though, they can be upgraded, which is a time saver for sure.
If you understand all of that and still want to get the latest Windows 10 download from the Windows Insider Program, click Get the preview at the bottom of your screen.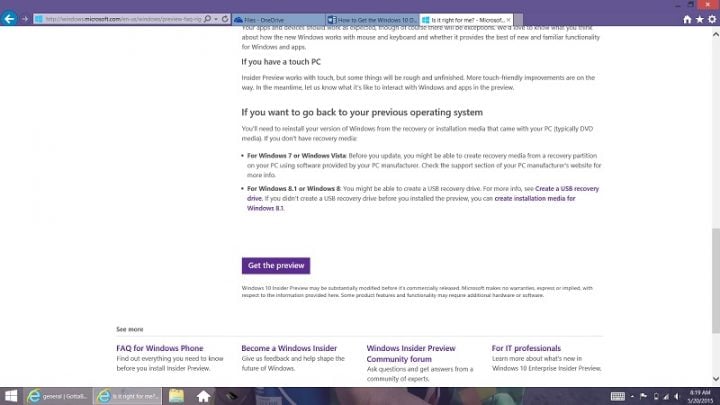 Now click the Start upgrade now button. You'll need to download the dedicated tool that guides you through the update process.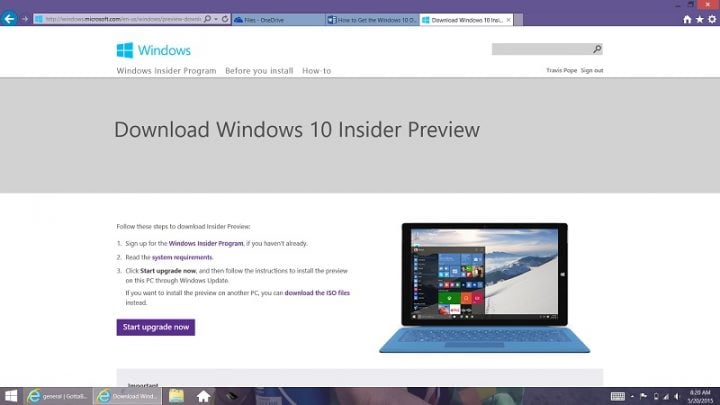 Again, it's absolutely imperative that you not get Windows 10 through the Insider Preview Program if you aren't sure what you're doing. The Insider Program versions of the operating system may get features early, but you don't want them on anything that's mission critical.
Read: Anniversary Windows 10 Update: Release Date & Features
Microsoft is already gearing up for its next major Windows 10 release, called the Anniversary Update. The Windows 10 Anniversary update arrives on August 2nd. That's just a few days after Microsoft plans to wrap up the Free Windows 10 Upgrade Offer and end the free Windows 10 download for everyone — even if they are using Windows 8 and Windows 7.
17 Anniversary Windows 10 Update Features
Cortana Upgrades
The procession of impressive new features begins with Cortana, Microsoft's digital personal assistant. With the first Windows 10 release, Cortana became cross-platform; there are apps for Android and iPhone now.
With this release, Microsoft is closely tying the assistant to Windows phone and Android. Cortana now stays informed of your device's battery life. She notifies users when your battery is low. She can be asked to track down your iPhone or Android device using its built-in GPS too. The personal assistant now sends directions` directly to your phone when you request them on your Windows 10 PC. The company says that it has improved the setup process for Cortana too.

As an Amazon Associate I earn from qualifying purchases.