How to Fix Bad iOS 10.2.1 Performance
iPhone and iPad users continue to complain about poor iOS 10.2.1 performance. Fortunately, you should be able to fix these issues without having to go to your local Apple Store.
Apple's iOS 10.2.1 update has been out for several weeks now. While many iPhone and iPad users are having a fine experience on the current version of iOS 10, others are struggling with weird battery drain, busted connectivity, lag, lockups, and reboots.
iOS 10.2.1 problems continue to be a problem for those that have chosen not to install Apple's new iOS 10.3 update.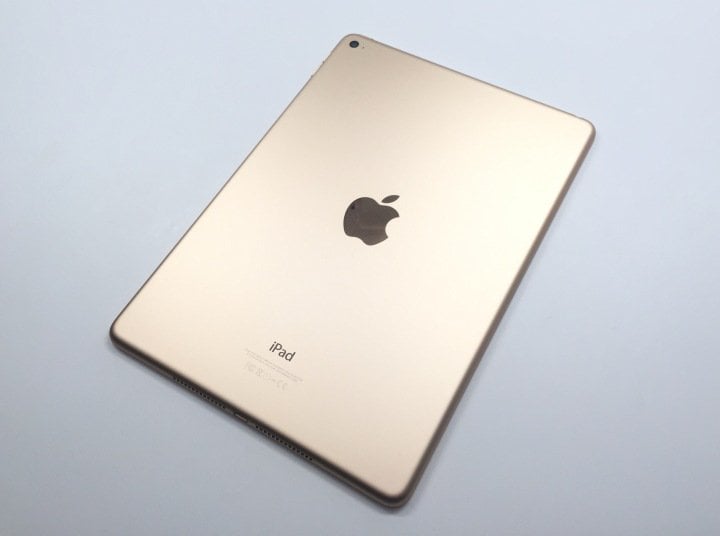 Solving iOS 10.2.1 performance issues could be tricky for some of you. Others might be able to solve them in a matter of seconds. You won't know until you try.
How to Improve iOS 10.2.1 Performance
Today we want to outline some potential fixes for the iOS 10.2.1 performance issues plaguing iPhone, iPad and iPod touch.
Some of these tips will require a ton of time. Others you can try from your desk at work or your desk at school.
How to Fix Bad iOS 10.2.1 Battery Life
If your iOS 10.21 performance issues are related to your device's battery life, take a look at our list of tips to improve iOS 10 battery life.
How to Fix Poor iOS 10.2.1 Connectivity
If your issues are related to connectivity (Wi-Fi, Bluetooth, etc), please take a look at our in-depth guide to fixing iOS 10 connectivity issues.
Restart Your Device
If you're looking to speed up your iOS 10.2.1-powered device or fix random UI lag, here are a few things to try.
First, try a simple restart. Power your device down and power it back up to see if that improves its performance. If you hadn't restarted your iPhone or iPad in awhile you might see a nice boost.
Cleanup Your Device
If your iPhone or iPad is nearing capacity it's probably a good idea to do some spring cleaning.
In the time that you've owned your device there's a good chance you've accumulated a bunch of files and apps you no longer use. They're just there, taking up space.
Reducing the amount of data stored on your device could result in a speed boost so it's definitely worth a shot. Warning, it can be an extremely tedious process.
To get a handle on what's taking up space on your device, head into your Settings > General > Storage & iCloud Usage and select Manage Storage. You'll quickly see what's taking up what on your device's internal storage.
Delete as needed. And if you find something you want to keep, think about offloading it to your iCloud storage space.
Stop Automatic Downloads
Automatic App Store downloads is a great feature if you are terrible about keeping your apps up-to-date. Problem is, its a resource hog at times as it makes your device's CPU work. This can lead to battery drain or other performance issues.
Disabling Automatic Downloads in iOS 10.2.1 is easy. Go to Settings > iTunes & App Store. Once you're there, toggle the switch to turn off Updates located in the Automatic Downloads section.
Stop Background Refresh
If you have Background Refresh enabled on your device, your apps will be refreshed with new information in, well, the background. For example, your Facebook feed will constantly be updated without having to open the app.
It's a nifty feature but it can have a negative impact on your device's performance. It's worth shutting down if you're noticing issues on iOS 10.2.1.
To try and help out your device's CPU, go to Settings > General > Background App Refresh and toggle it off. You can also opt to go down your list of apps one-by-one and make a selection on a case-by-case basis.
Reduce Motion Effects
If you're seeing lag like choppy animations and transitions, you might try turning on two features buried in iOS 10.2.1's settings. The first is Motion Effects.
iOS 10 gives you a sense a depth when you tilt your device and when you open and close your various applications. It's nifty but it could be causing problems on your device.
Reducing these motion effects could smooth out performance. To reduce Motion Effects, go to  Settings > General > Accessibility and toggle Reduce Motion on.
Be warned, this will disable some features like the bubble effect in the Messages app.
Reduce Transparency
While you're in the Accessibility part of your Settings, you might try and reduce transparency as well. This will reduce transparency and blur effects.
This should help your device's processor because there will be one less graphical task it needs to tackle.
To Reduce Transparency tap Increase Contrast and then tap the toggle to turn on the Reduce Transparency function.
Try the iOS 10.3 Update
If you're ok with upgrading your device to the latest iOS software, you might try downloading the iOS 10.3 update.
iOS 10.3 is a milestone iOS update which means it delivers a mixture of new features, tweaks, and bug fixes.
iOS 10.3 features improvements for new and old iPhone models. And that makes the iOS 10.3 update an appealing option to those of you looking for help with performance, particularly on an older device. We've noticed dramatic gains on the iPhone 5.
For more on the iOS 10.3 update, take a look at our coverage. It'll help you decide if installing the iOS 10.3 beta is the right move for you and your device.
You can downgrade back to iOS 10.2.1 if iOS 10.3 doesn't improve performance for you.
Start From Scratch
If nothing here helps, and you can't find a fix anywhere else, it might be time to set aside some time to start over from scratch.
If you don't want or can't wait to take your device into an Apple Store, you might try erasing everything on your device. This has been known to have a positive effect on performance, particularly on older devices like the iPhone 5s and iPhone 5.
Before you reset your phone to its factory defaults, you'll want to make sure you're completely backed up. You'll also need to put aside an hour or two of free time to make sure the process goes as intended.
If you've backed everything up and you're ready to wipe your device clean, head into Settings > Reset > Erase All Content and Settings to get started.
3 Reasons Not to Install iOS 10.3.3 & 9 Reasons You Should
Install iOS 10.3.3 If You Want Better Security
If you value your security, you'll want to seriously consider downloading the iOS 10.3.3 update on your iPhone, iPad, or iPod touch.
iOS 10.3.3 brings 24 security patches addressing vulnerabilities plaguing Contacts, Messages, Notifications, and Safari.
It also includes a patch for a potentially dangerous Wi-Fi exploit dubbed "Broadpwn." That patch alone is a great reason to install iOS 10.3.3 right now or in the immediate future.
If you failed to download previous versions of iOS, your iOS 10.3.3 update will bring even more security features.
If you passed on iOS 10.3.2, iOS 10.3.3 will deliver 23 additional security patches for potentially dangerous issues.
If you skipped iOS 10.3.1, your iOS 10.3.3 update will bring its lone security patch. If you skipped iOS 10.3, iOS 10.3.3 will bring its monster list of patches to your device.
The iOS 10.3 update delivered over 60 known patches for potential exploits. That's substantial, even for a milestone upgrade.
If you skipped the iOS 10.2.1 update and/or the iOS 10.2 update, iOS 10.3.3 brings their security patches with it. The iOS 10.2.1 update had 14 important patches on board. You can see them all right here.
If you failed to install Apple's iOS 9.3.5 update, iOS 10.3.3 will also bring the three crucial security patches it delivered last year. These patch up serious security problems that could potentially expose your calls, contacts, texts, and emails.
These patches enhance the security on your iPhone, iPad and iPod touch making them ideal for those of you who store sensitive files/data on your device.

As an Amazon Associate I earn from qualifying purchases.