How to Install the Galaxy Note 9 Android Pie Update Right Now
The official Samsung Galaxy Note 9 Android Pie update is weeks away, but brave souls can now download an early version of the update right now.
Samsung is currently testing the Android 9.0 Pie update on several devices behind the scenes. The Galaxy S9 and Galaxy Note 9 Android Pie updates are first in line, but the company will also push Android Pie and its new One UI to the Galaxy Note 8, Galaxy S8, and others.
The Samsung Galaxy Note 9 Android Pie update won't take part in the beta and the official release won't come until January. That said, there's a way to skip the wait and try Android 9.0 Pie and its features right now. All it takes is the right Galaxy Note 9 model, some time, and some patience.
The leaked Galaxy Note 9 Android Pie update is a beta from Samsung. It's official software, but it's not the final version of the update. This means that it can, and probably will, cause issues.
If you're fine with that, here's how to get the Android 9.0 Pie update with the new One UI up and running on a Galaxy Note 9 right now.
How to Install the Galaxy Note 9 Android Pie Update
As of right now, the Galaxy Note 9 Android Pie update is limited to Snapdragon models. You must have the Snapdragon 845 model to run this software. If you've got an Exynos-powered Galaxy Note 9, you'll have to wait.
If you don't know which Galaxy Note 9 model you own, you can use an app like CPU-Z to quickly figure out the model and processor.
Before you start the installation make sure all of your data is backed up because there's a chance something gets fouled up during the process. You can do this via Samsung Smart Switch or Samsung Cloud.
Once you've backed up your data and determined you've got the right Galaxy Note 9 model, head to these instructions from XDA-Developers and follow them step-by-step.
If the instructions don't make sense to you or you're feeling uncomfortable with the process, you'll probably want to hang around on Android 8.1 Oreo for a little while longer.
Again, this is unfinished software and the leaker notes that it's plagued with bugs. You might experience frequent crashes and some apps might not work normally. If you rely on your device throughout the day, this software might not be for you.
If you aren't sure about making the move, here are a few reasons why you should, or perhaps shouldn't, install this version of Android Pie on your Galaxy Note 9:
Who Should Install Android Pie Right Now
Impatient Galaxy Note 9 users who don't want to wait weeks for Samsung to deliver Android Pie.
Those who feel comfortable installing leaked software.
Who Shouldn't Install Android Pie Right Now
Anyone who feels uncomfortable with the installation.
Those of you who hate dealing with problems.
Those who don't know how to properly downgrade to Oreo. Downgrading can be difficult.
Samsung will continue testing the Galaxy Note 9 Android Pie update behind the scenes which means we could see a more stable version of the update and its new UI arrive ahead of the official release.
For now, most Galaxy Note 9 users should stick around on Android Oreo.
4 Reasons Not to Install Galaxy S9 Pie & 12 Reasons You Should
Install Android Pie for Better Security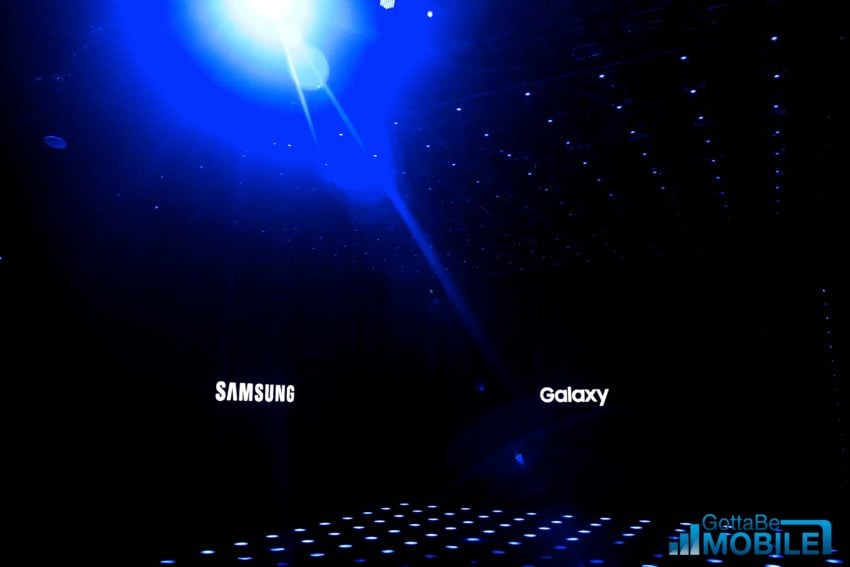 If you value your security you should think about installing the Galaxy S9 Pie update soon after it arrives for your phone.
Samsung continues to push important security patches for the Galaxy S9 and Galaxy S9+ and your Android Pie update will bring the latest patches from Samsung, and Google, to your phone.
The Galaxy S9 Android Pie update delivers the company's latest security updates and we expect upcoming versions of Android Pie to come with newer security patches.
If you're curious about Samsung's security updates, you can read more about the changes on Samsung's website.
If you failed to download an older security update from another month, you'll get those patches when you go to install Android Pie on your Galaxy S9 for the first time.
The Android Pie update also comes with additional security enhancements including Lockdown Mode which is located in your security settings.
If you enable the Lockdown option via your settings you can quickly disable Smart Lock, biometrics unlock, and notifications on the lock screen so that prying eyes can't use them to access your device.