How to Move Apps to the Galaxy Note 8 MicroSD Card
This guide explains how to transfer and move apps to the Galaxy Note 8 microSD card to free up space. We'll also detail why you'll want to do this, and recommend some of the best microSD cards. Get the most from your new phone and download tons of apps without worrying about how much space is left.
Samsung's Galaxy Note 8 has 64GB of storage built-in. This is twice as much as older Samsung devices, but you can still easily fill it with apps, games, music, and movies.
Read: Best Galaxy Note 8 MicroSD Cards
A lot of Note 8 buyers received a free microSD card from Samsung with their purchase. If not, get one from our link above. Once you're ready, read on for the quick and simple instructions.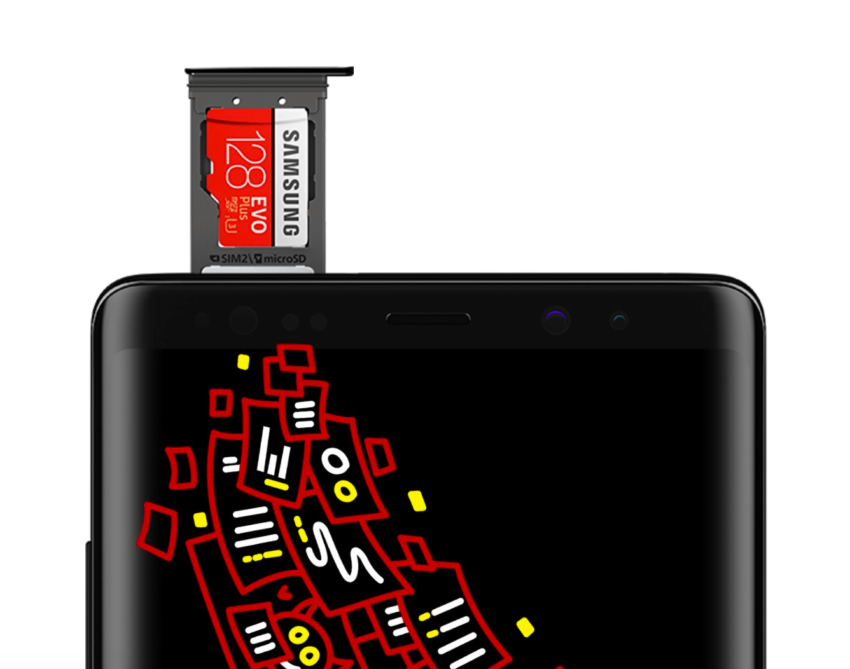 Samsung doesn't use Android's adoptable storage option, which combines storage from the phone and a microSD card into one pool. Instead, they're both listed separately by the phone. As a result, you'll need to manually move each app to the SD card individually, instead of just installing them there in the first place.
How to Transfer Apps to the MicroSD Card on Galaxy Note 8
First, install the microSD card in your phone. There's a SIM card removal tool that comes in the box, and this gives you access to the SD tray.
Next, pull down the notification shade and hit the gear-shaped settings button. That or find and open Settings in the application tray. Scroll down to and select Apps. Then select show "All Apps" from the drop-down menu at the top left of the screen like our screenshots below.
This shows a list of all apps on the Galaxy Note 8. Ones you've downloaded, or apps that come pre-installed. You can't move or delete pre-installed apps, only disable them.  Everything else is easy to move to the microSD card. We recommend starting with the biggest apps first, then doing everything else after.
Find and select an App from the list
Tap the third option labeled Storage
Where it says "storage used, internal storage" click the Change button
Choose your MicroSD card from the pop-up menu
Confirm by selecting Move at the bottom right, wait for it to export
Repeat steps for any app you'd like to move (or that is eligible)
Depending on the size of the application the process takes about 3-5 seconds per app. There's no easy way to do them all at once, so instead, it's one at a time. Transfer every app or game you'd like to the Galaxy Note 8 microSD card.
More Details
If an app is grayed-out, you can't move it. These are not supported and will need to remain on internal storage. Almost everything you download yourself is transferable. Also, apps on the microSD card are completely saved on it. Meaning if you remove the microSD card, the app or game will no longer work.
Read: 20 Best Galaxy Note 8 Cases
While you're in the app menu moving stuff, feel free to disable bloatware or unused apps to clean up your phone. Instead of selecting storage, hit the "Disable" button at the top of each app listing. This disables the app and completely hides it from the app tray.
Last but not least, some Galaxy S7 users had problems transferring apps to the microSD card. This is likely due to the quality and speed of the SD card purchased. Getting a good high-speed mobile friendly card from our link at the top of the page is your best bet. These will ensure the best experience. Now download whatever you want and enjoy the Galaxy Note 8.

As an Amazon Associate I earn from qualifying purchases.